Hall and Oates are making a comeback!
If the 12k+ TikTok videos using their 1981 single "You Make My Dreams" wasn't enough of an indication of their mass appeal, the impressive age range at their Boston concert was. 
On August 5, the duo kicked off their headlining tour at Boston's Xfinity Center in Mansfield, MA. This show was a continuation of their 2020 tour that got postponed due to the pandemic.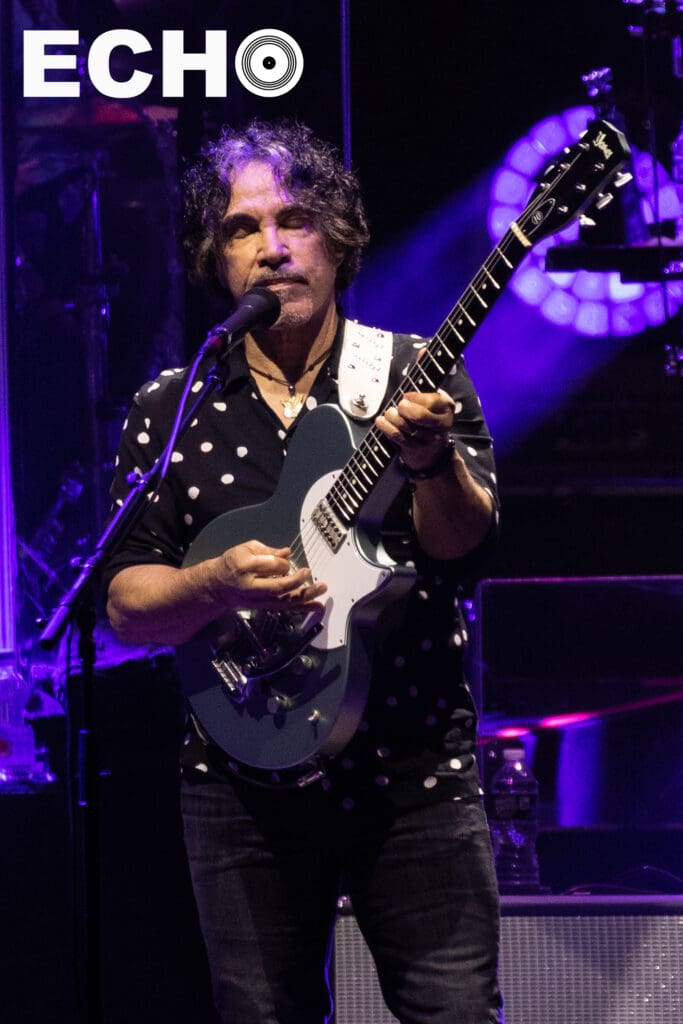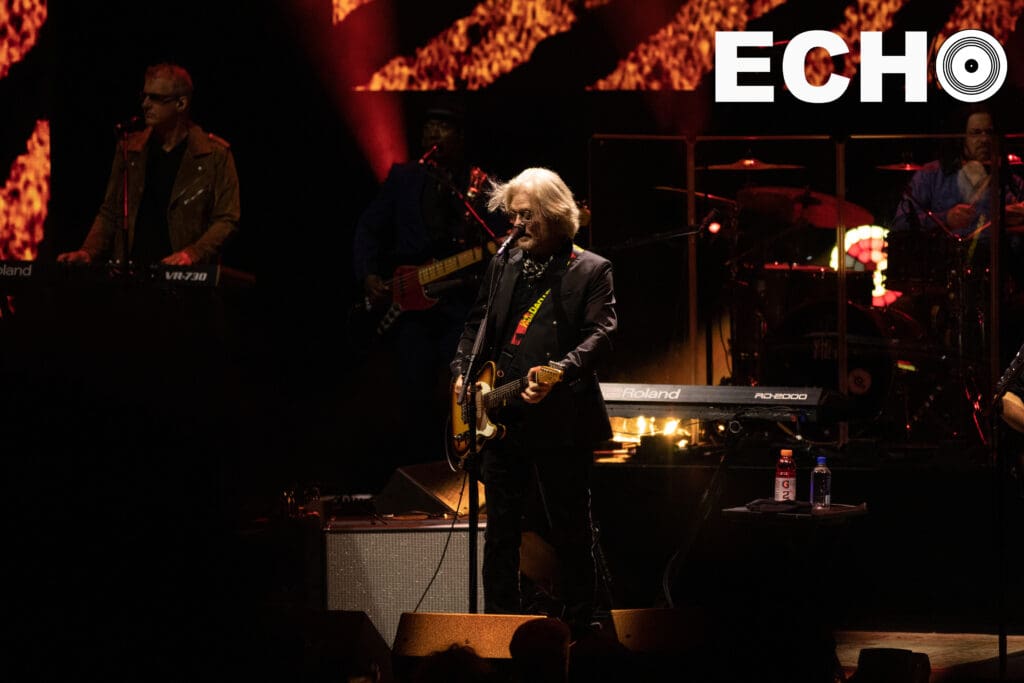 An 80s tv backdrop scanning through some of Daryl Hall and John Oates's biggest hits welcomed the Songwriters Hall of Famers and a full band to the stage. The duo began their nostalgic set with their 1982 release, "Maneater" before jamming out to some of their most notable hits including "Out of Touch," "I Can't Go For That (No Can Do)," and one of their early releases, "She's Gone."
"Just like old times," Hall noted.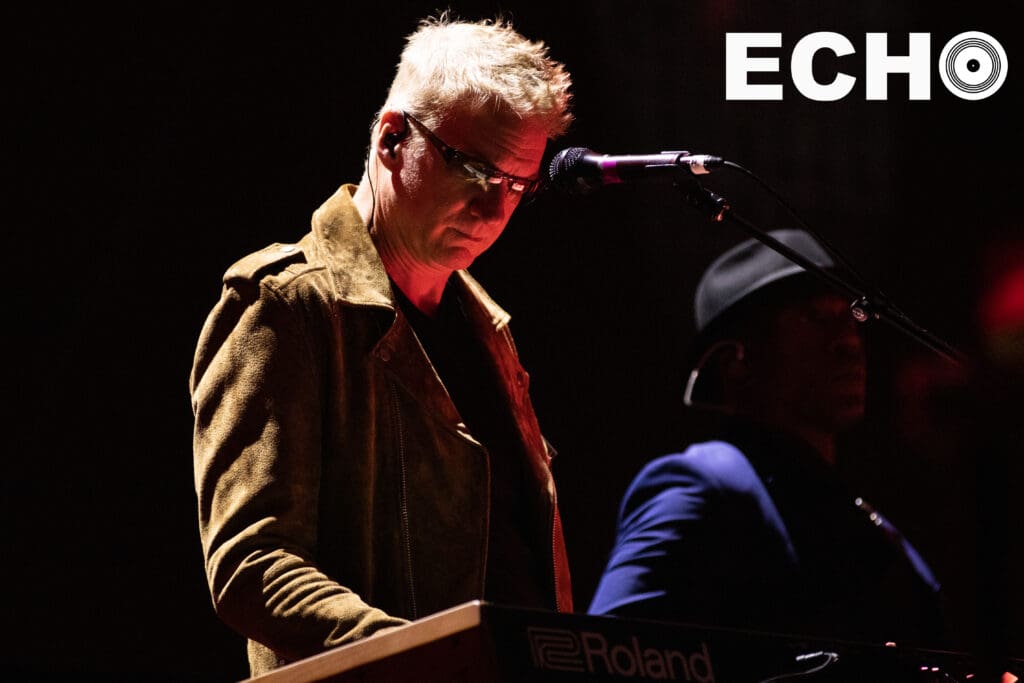 Hall slowed things down behind a baby grand piano with "Sara Smiles." Hall's falsetto was met with thunderous applause. It was clear that Hall was enjoying himself during this number too by the grin after playing a satisfying string of notes.
Peppered throughout the set were some unexpected additions including covers of Mike Oldfield's "Family Man" and Barry Mann's "You've Lost That Lovin' Feelin'," as well as "Is It A Star," a single from their 'War Babies' album, which isn't often on their setlist, Hall shared.
Hall was candid with the audience as the band and crew worked out some technical problems during the show. Despite some of the sound issues, the duo had people out of their seats dancing to some of the classics with epic guitar and saxophone solos.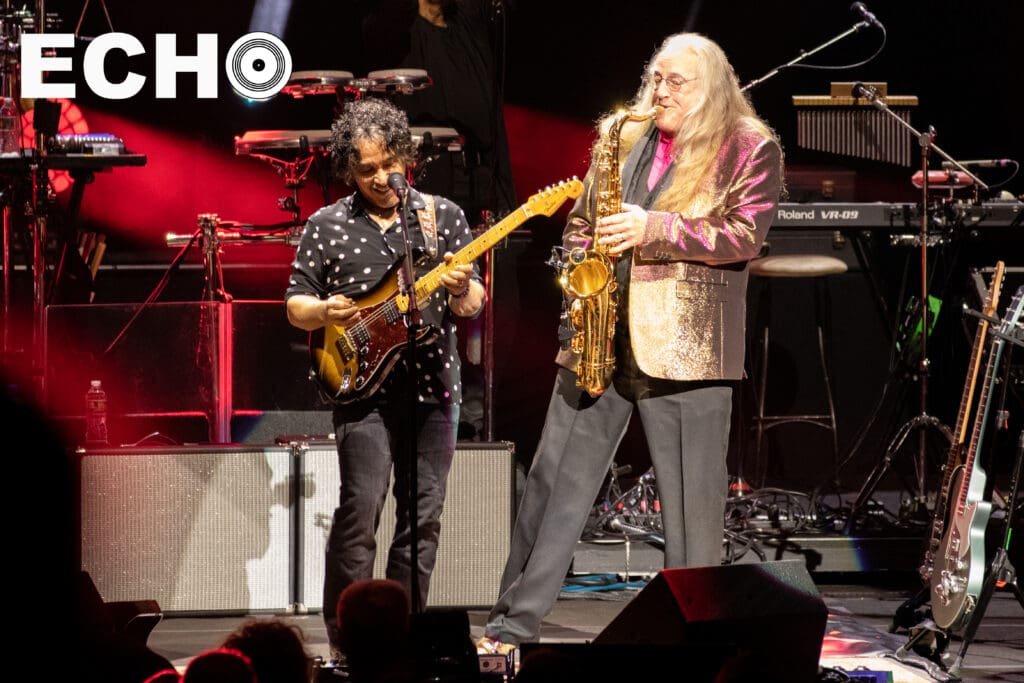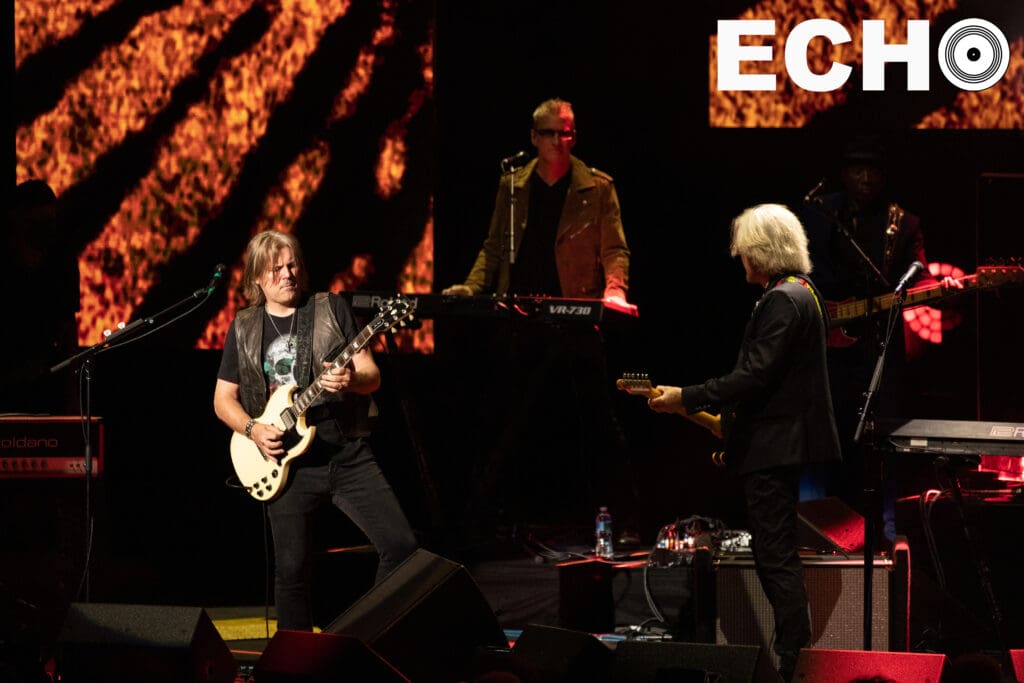 The rockers saved some of the best songs for last. Back to back, the audience sang along to "Rich Girl," "Kiss on My List," and "Private Eyes." "Kiss on My List" was brought into the 21st century with an animated text conversation backdrop.
The duo closed out the show with "You Make My Dreams," which recently hit one billion streams 40 years after its original release.
Before taking a bow, the duo expressed their appreciation for both their old and new fans. Oates said, "Love you guys, and I want you to stay safe." Hall continued "Thank you for coming out. Back on the horse. It's a new world."

You can catch Hall and Oates on their 25 stop North American tour. Tickets available here!