If you're looking for a place to find new music to listen, live, and for cheap, The Hotel Cafe is your place. Every week, an event called Writers Block is hosted at The famous location in Hollywood and a good handful of musicians will play three songs each. It is a great way to discover talented musicians.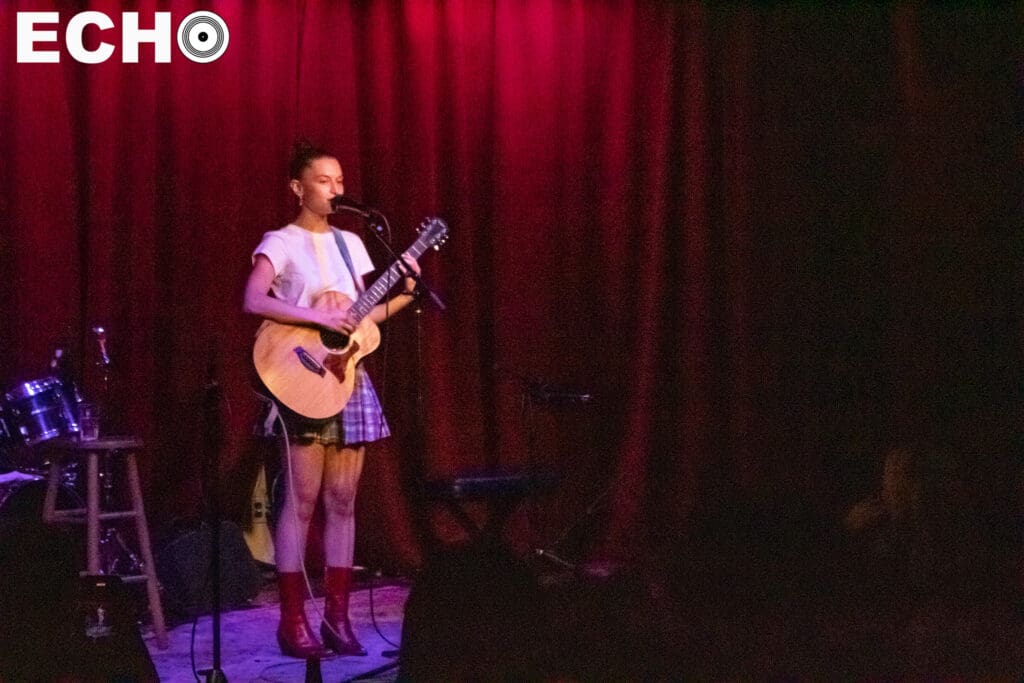 On July 20th, after Slush Puppy got the crowd energized with his three songs, Valentina CY took the stage and left everyone in awe after her three song set by her powerful voice and moving songs.
She ended her short set with a cello player and guitar player, complimenting her voice beautifully.
You can stream music by Valentina CY now!