"7UP in my red cup" is what you probably sing at the top of your lungs while looking up at the sky feeling nostalgic. That's what singer/songwriter Boy In Space has made us do, fall in love with his music that makes us feel all nostalgic in a good way. The song "7UP" was a breakthrough song for him and now he just finished touring with Alec Benjamin in Europe. Boy In Space is definitely someone you should pay attention to as his career is only going 'UP' from here. ECHO had the chance to chat with Boy In Space at his LA promo show.
How are you?
I'm doing really well!
How did you come up with the name Boy In Space?
First I got the idea of having my name being Space Boy but then I thought it sounded a little childish, even though it was cool. I listened to a lot of First Aid Kit and I liked how they phrased First-Aid-Kit, Boy-In-Space, so that's how I came up with the name.
Talk about creative process behind your new song "On a Prayer" with Shy Martin and the meaning behind it.
The creative process was a little different from what I usually do, if I do a song with someone. I actually wrote the song with her (Shy) house producer, Freddy Häggstam. It was him, me and another friend wrote this and we kind of wrote it as a duet, so we needed someone on the song and I could here her vocals on it because I've been a fan for a long time and honestly I knew that Freddy knew her, so I asked if we could make this happen and she (Shy) liked the song and wrote her own verse. The meaning behind the song is after being in a relationship and leaving each other and it hurts a lot, hence the lyrics "I wish I could turn my heart into stone," so I don't have to feel what I feel when I'm alone.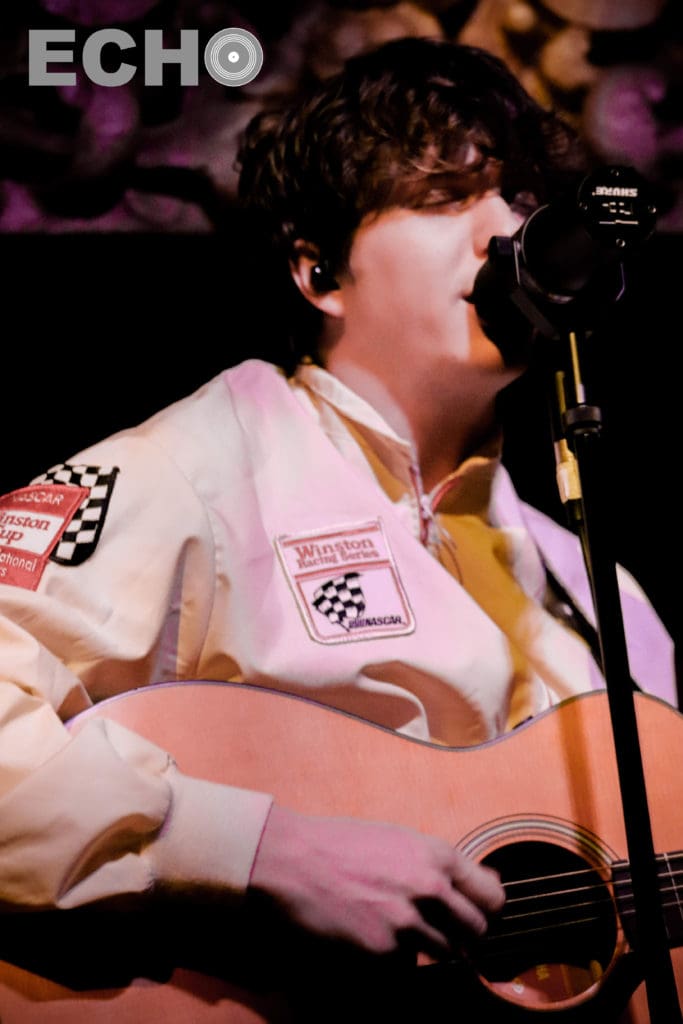 How do you stay positive when a lot of your music is about breakups?
Because I'm a very positive guy. I feel like with my music, that's what I wanted to do with Boy In Space, it's almost like a therapeutical meaning behind it because I can release all of these emotions that I usually don't tend to express that much.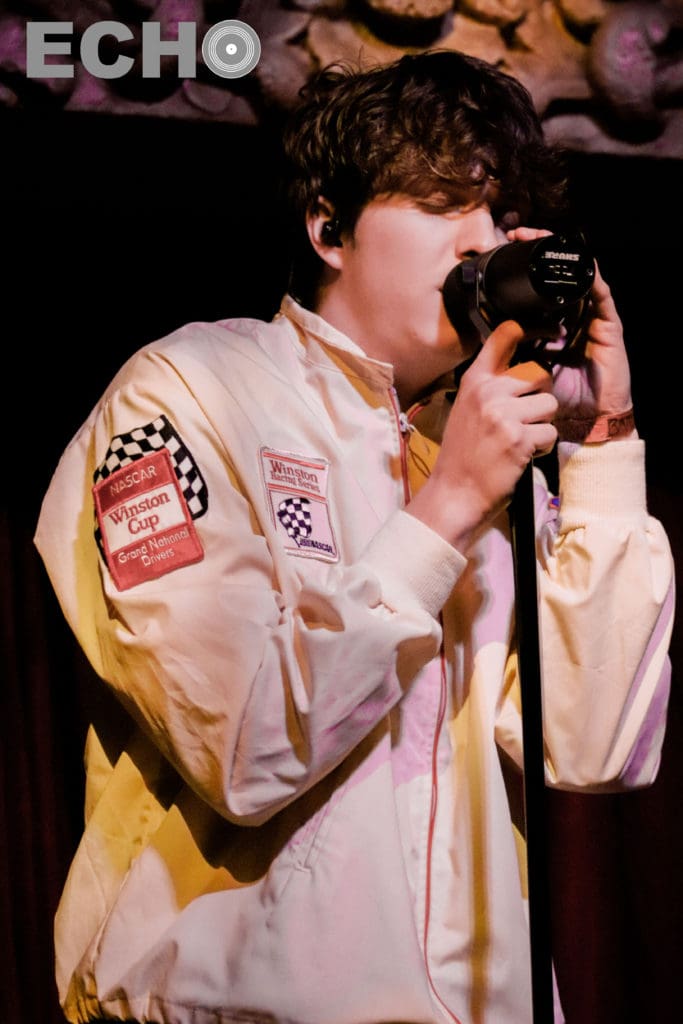 What song connects with you the most?
When it comes to the song that I like the most, I think "Cold." When I wrote it, it was very different from what I use to do. For me it set a bar of what kind of direction I want to go in. Emotionally I think my song "Drown," because that ties into more personal stuff.
When you were writing your song "7Up," did you ever think it would take off like it did?
When I first wrote it I thought it was cool, then I kind of noticed it was better than I thought it was when everyone else around me started to react to it, they were saying that it was so good and it should be the next single, and that made me think differently.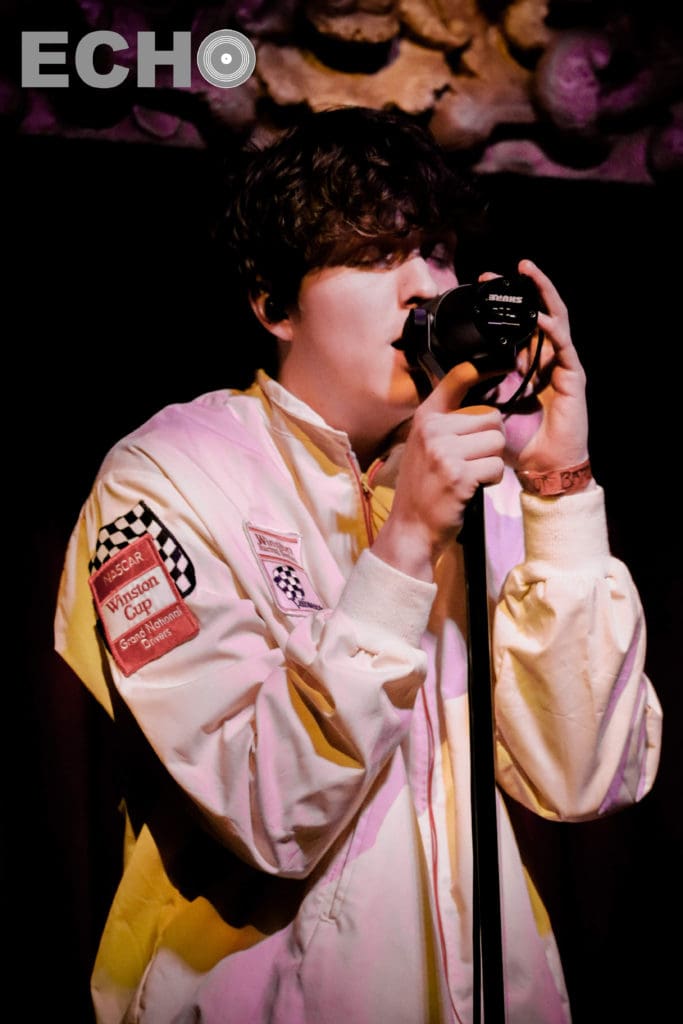 How would describe your sound to new listeners?
It's definitely based in Swedish pop, but then I do take a lot of influences from urban and hip hop places when it comes to rhythmics and sound wise and even some indie stuff as well. I just kind of put it all in a melting pot and I make what I like, this is what I would want to hear from another artist.
How does Sweden have an effect on your music?
I don't know actually. I ask that question to myself all the time because we have a lot of good songwriters from Sweden. We have this Sweden mentality of you can't brag at all, you can't be like "oh I'm so good," you can't say that at all, so you kind of have to tell yourself you're not good, which sounds depressing but it's also good because you want to prove yourself and show what you do, instead of words, which makes sense. I feel Swedish people, instead of saying they're the best, they try to become the best.
What is one setting you would set up a fan to have them listen to your music?
On a big hill during night time with a blanket, like a grass field looking at the stars.
What is one quote in you've heard in life that you want to ECHO out to fans?
"Aim at being good." That's all you can do in life, "aim at being good," like aim at being it and maybe you'll succeed at something, so you can aim for it, you might not go to the moon, you might just reach the stratosphere.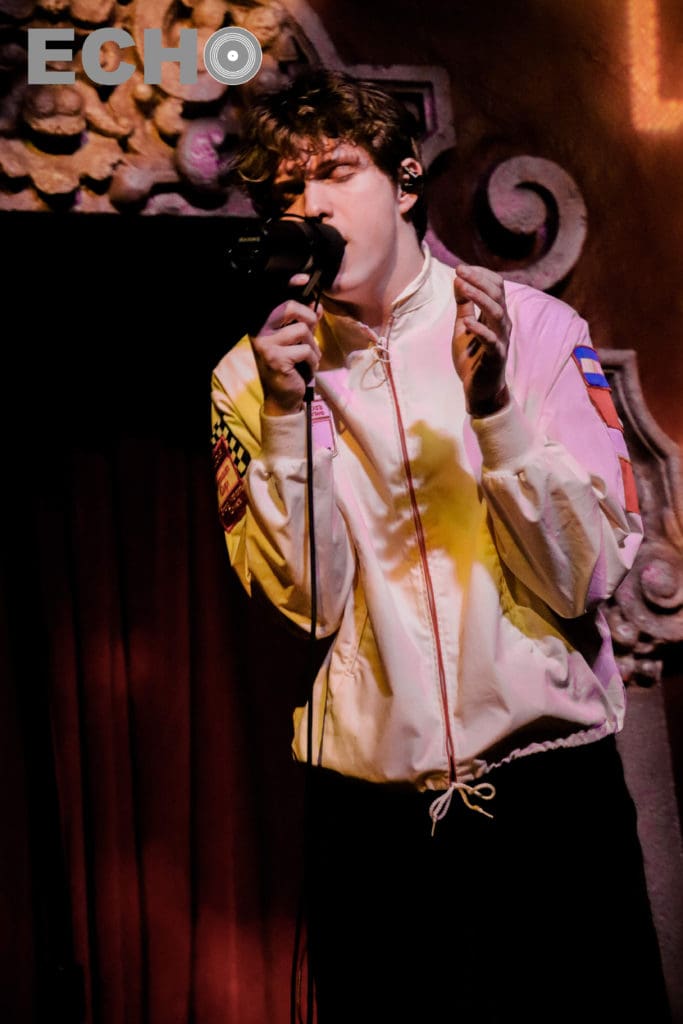 What is one of the many lessons you've learned from this past decade?
I think I've learned what you need in life. When I was younger and I started off doing music and had a lot of dreams about becoming rich and wanted to have the house in LA and have a certain car and I thought I knew what I wanted in life, I'm happy now, later in life after growing up I realized that I don't need all that stuff and I just need to do what I love with the people I love around me, which is amazing.