Known for her hit song "Pretty Girl," Maggie Lindemann has amassed over one billion streams in her short career. Her recent music brings awareness to the stigma around mental health, as well as her own struggles with depression. Her previous single, "Obsessed" was launched with makeup icon, Pat McGrath, with Maggie being the first artist ever to sell make-up via their Spotify account. With all the exciting projects she has done, Lindemann is set to release more personal music very soon. Her evolution as an artist is noticeable as she grows into the artist she has always wanted to be with genuine, authentic music. Lindemann is also on tour with Sabrina Carpenter on her Singular Tour. ECHO had the chance to catch up talk with Lindemann before her show in Boston.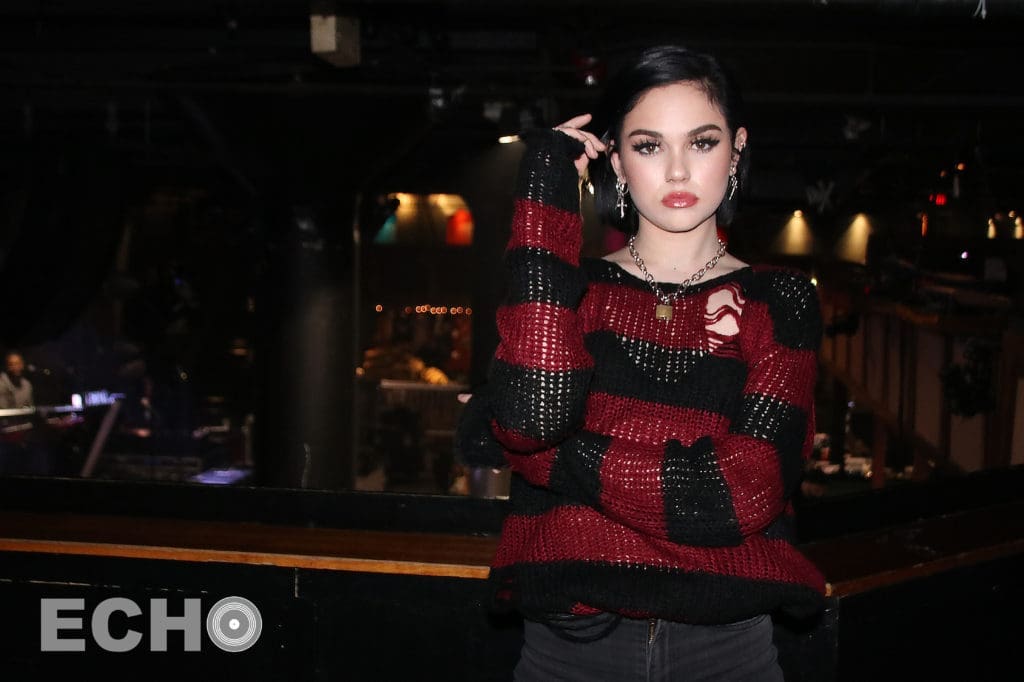 You recently got back from touring in Japan and now you're touring with Sabrina, how has the transition been and what was it like touring in Japan?
Well I only did one show in Japan for all the air bases. But Japan is a lot different then America, so it was cool to be there for a couple of days and kinda see it a bit. But this is my first American tour, the last one I did was in the UK so it's really cool to be able to have experienced both. America is a little scarier to me just because it's home and I feel a bit more pressure.
You're releasing your song "Friends Go" on March 22nd, what can you tell us about the song?
'Friends Go' is one of the most "me" songs I think I've done. The vibe of it is really genuine to me and the music I listen to currently and grew up listening to. The song has a few different meanings, but I'm waiting to talk about alllll the meanings when the video drops because it'll all tie in. But the main concept is, you're in a very one sided relationship where you're not being treated right. It's you constantly giving and protecting this person/object from everyone who is saying it's bad for you. And ultimately you've consumed yourself in it to the point where you're all alone and have nobody left.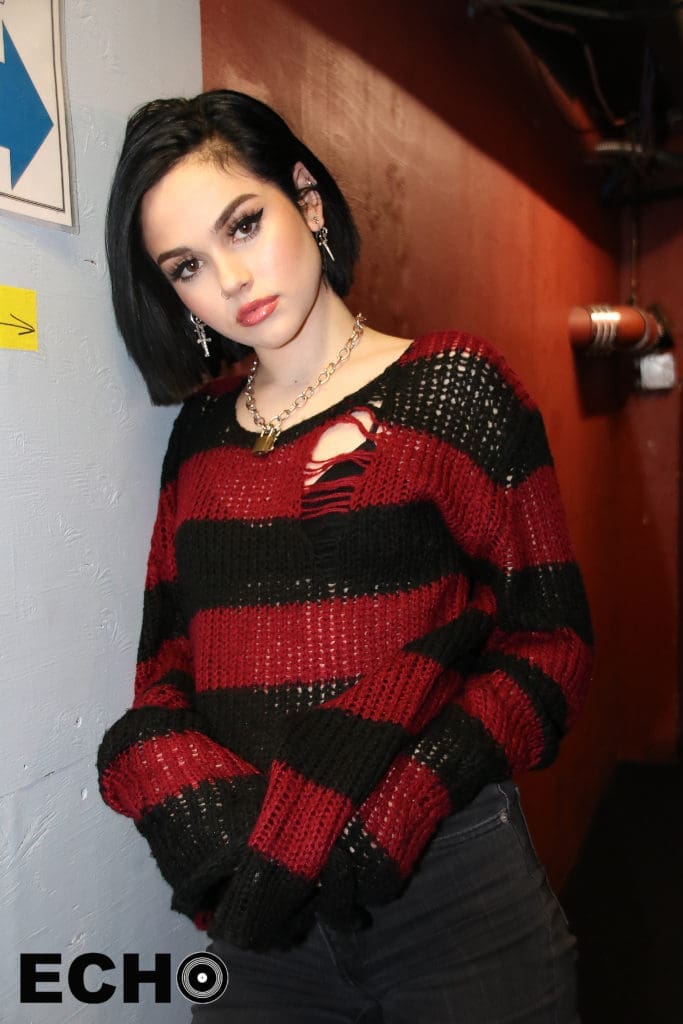 Do you have a favorite song to perform live?
My favorite song to perform is definitely 'Friends Go'. I love to play the guitar and it's just really catchy and fun to sing, and fans seem to really enjoy it too which makes it so much better.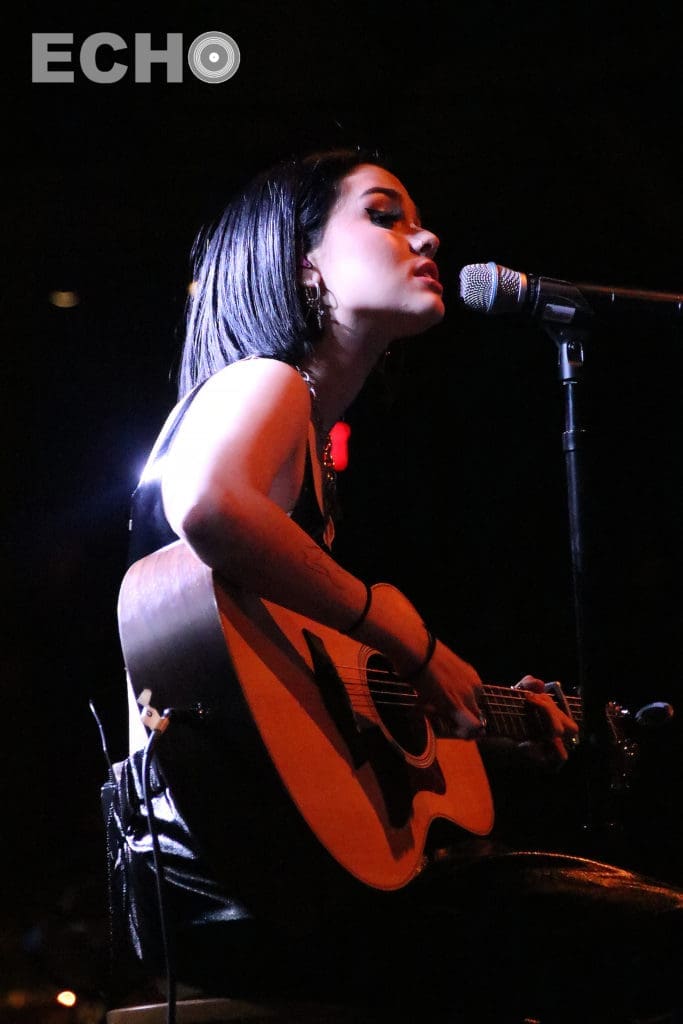 How has your music changed since "Pretty Girl?"
When 'Pretty Girl' first came into the picture, I was only 17. I didn't really know who I was as a person yet and I was still trying to find my sound. I've never been really pop-like, but I think that the lyrics of it at the time were so close to home that it made the song seem right at the time. I think now I just really know myself and I'm finally able to express that the way I want in my music. I play the guitar in my songs now, there's horns, there's more rock elements. Feels more genuine now.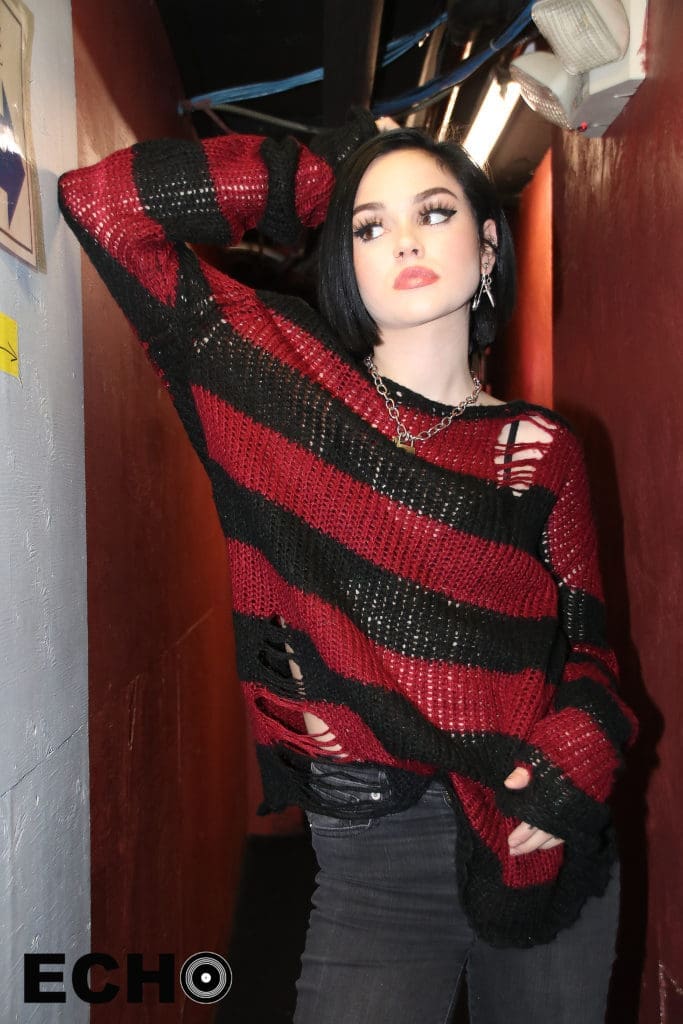 Your recent music has been dealing with topics such as mental health and depression, what's your message to those dealing with these struggles?
I know shit is REALLY hard right now, at some points it feels impossible. But truthfully it gets better and I know that's what everyone says, but I've been at some insanely low points in my life, and I can really tell you it gets better. The stuff that seems like such a big deal when you're in highshhool and even an adult, but that stuff won't matter in a few years. Things have to get worse before they can get better.
When you're writing such personal songs, do you ever hesitate at first?
Ya I hesitate sometimes, at first it can be kinda awkward if you're in a room with people you don't know talking about your darkest moments. But it's just something you gotta get past to get to the good stuff.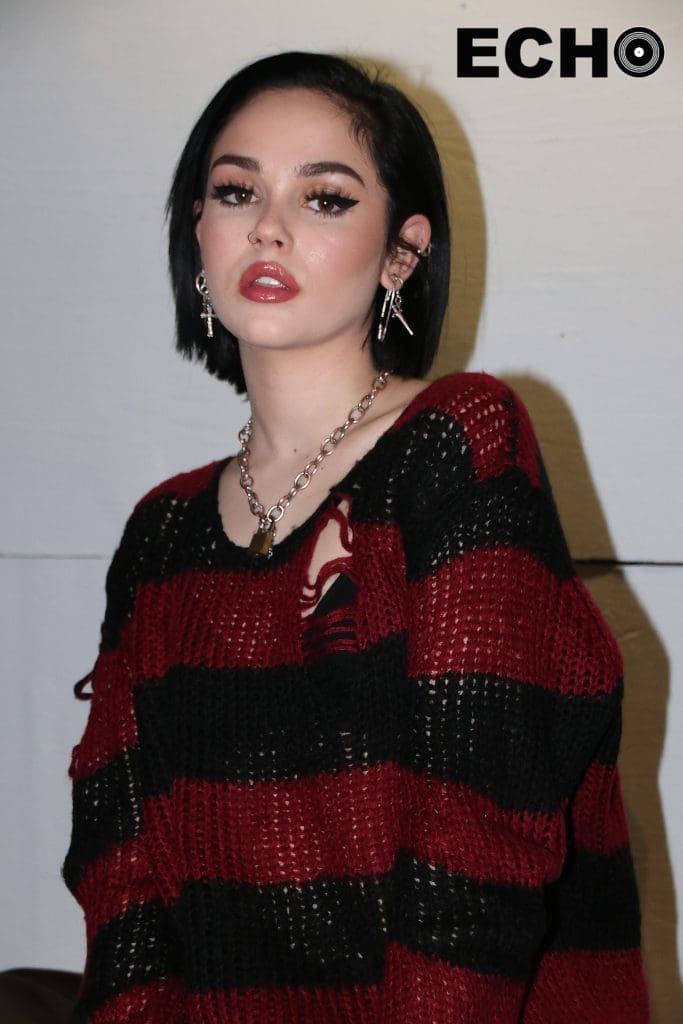 I noticed that you're the first artist to sell make-up on Spotify, what made you decided to do that and how has the turn out been?
Ya I got to do a collab with Pat McGrath which is INSANELY cool. I love makeup so it was just something I thought would be really cool, and people talk about my lips a lot so I thought why not lipstick. And there was no one better to do it with them Pat McGrath.
What artists do you stream the most?
I honestly listen to so many different artists… I listen to a lot of Alec Benjamin, the cure, lil peep, sevdaliza, sex pistols… I'm kinda all over the place
Last year you shared a stage with Troye Sivan and Khalid and you're on tour with Sabrina, who else would you love to collaborate/work with?
I'd love to work with alec Benjamin, or yungblud…. but there isn't really ONE artist I really wanna work with. It's more of, whenever I make a song I hear another artist I'd really love to hear on it, then I get really excited and wanna work with them. It just has to feel right.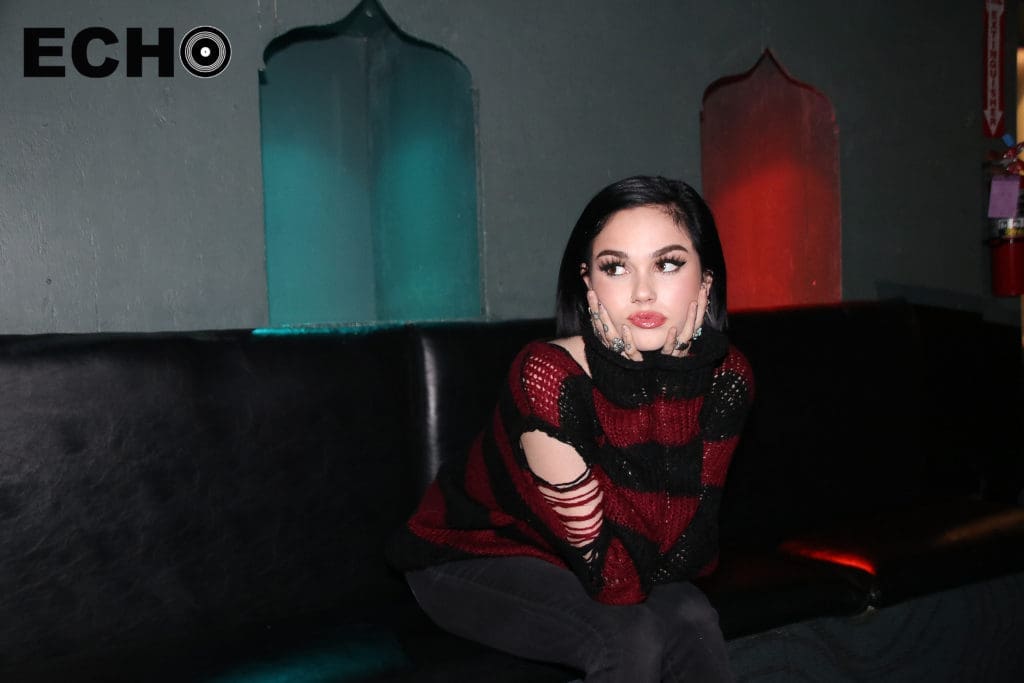 Finally, what are your plans for the rest of the year? Can we expect a full length album?
Definitely more music, maaaybeee another tour. definitely more music though, still working on the album/ep. Friends Go is the first off it, so it's coming.
Make sure to catch Lindemann opening for Sabrina Carpenter on tour by purchasing tickets here! You can listen to Lindemann's brand new song "Friends Go" below!