Born in Florida, Aidan Bissett was raised on classic rock bands like Led Zeppelin and AC/DC. He moved to Oregon with his family when he was five and started playing electric guitar in second grade. By the time his family moved back to Florida, he was a teen. Enamored with indie rock, he began teaching himself to produce his own music. Channeling the pressures, anxieties and wildly heightened emotions of adolescence into songs, Bissett has forged a high-energy breed of indie-pop built on his shimmering guitar work, heart-on-sleeve sincerity and self-effacing humor.
Bissett just released his second single with Capitol Records called "So High," a song wanting to live life on a high, enjoying it on your own and learning how to be happy with yourself. We chatted with the young musician about his single and getting into music and more!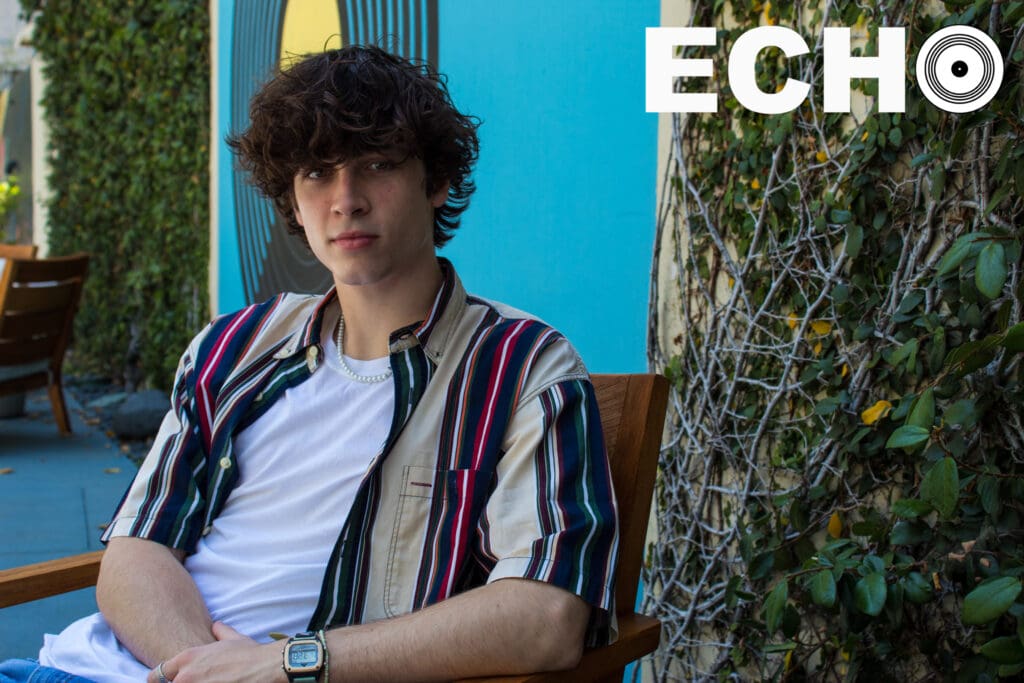 "So High" is your second single with Capitol Records, how has the journey been thus far?
It's been pretty much amazing. I mean, it started, I think in November of last year. That's when I think officially assigned with Capitol, and this is the first for me working with a team everything before has been done on my own. So, it was really interesting to see how that dynamic works, which is great. It gave me the opportunity to write more songs and be more creative, a lot.
More people I got to bounce ideas off of. Learning about the whole process of releasing with the label and how that works, playlisting and all those things. It's a whole different world.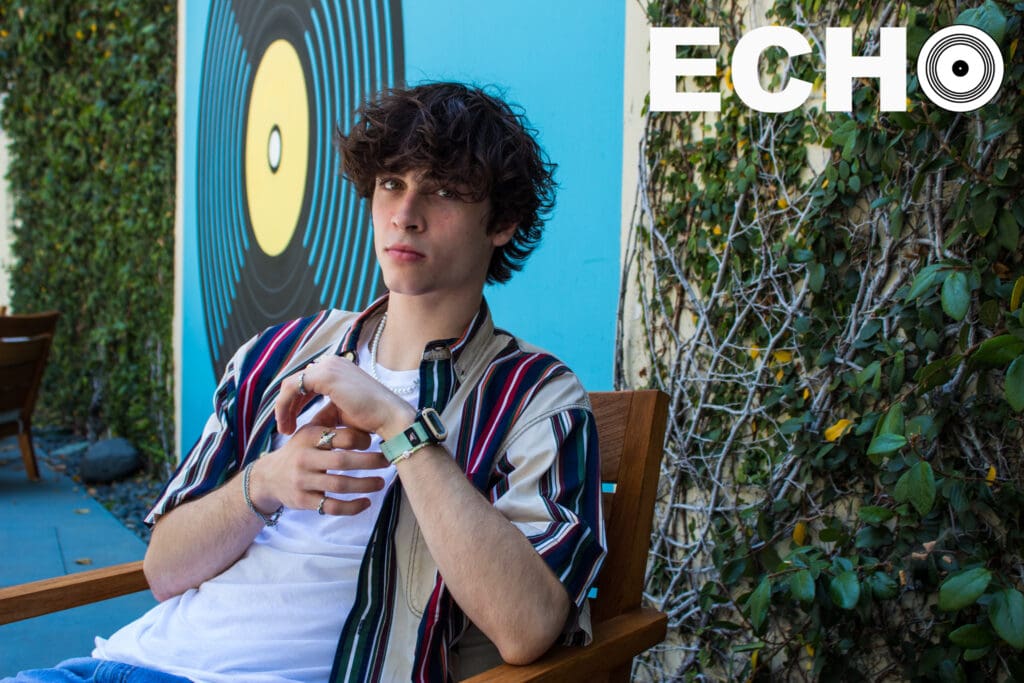 What was the creative process behind "So High" like?
When writing that song? It was like a three-week drought. I couldn't get a sound out that I liked. It was like 3:00AM when I started writing the first little melody of that, which the original demo sounds so much different than what it actually is now. It used to be like a chill lofi type song and we ended up changing it to what it is now. That was like the only song that I wrote during the last three months of high school, because I was so focused on finishing high school.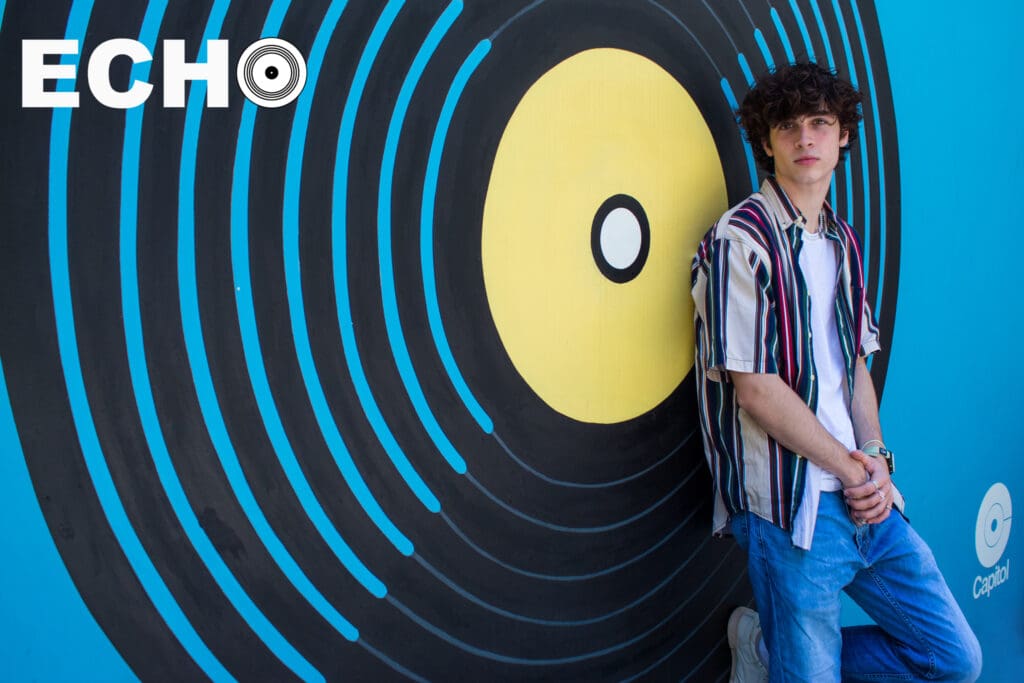 Do you have a favorite between, "Communication" and "So High?"
I would have to say. They're definitely different in production style. If it comes down to production wise, I would say "Communication" just because it was a bit more advanced. "So High" has got something to it that's certainly different, it's a bit more poppy, it has that cool distorting guitar
So, they definitely have their strengths, but production wise, I'd say "Communication," maybe just like feel wise, "So High."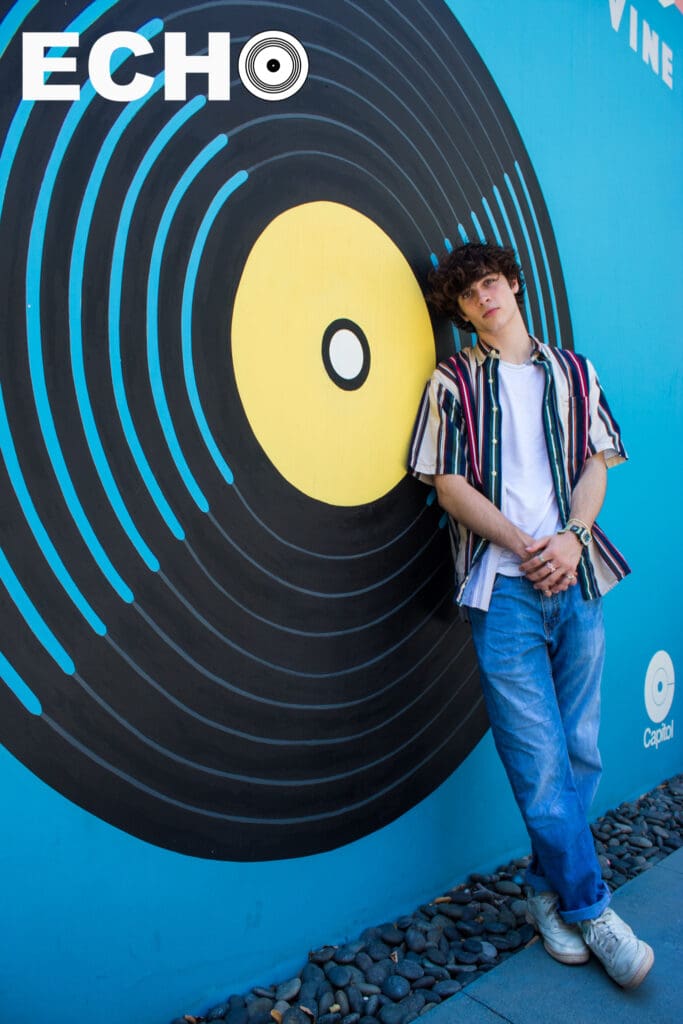 You just graduated High School, was music your passion for all of High School or when did you start to fall in love with it?
So, I played football for six years, like all throughout my childhood, I was playing with it. I'm having to plan on going to college more, already had like Q1 looks and stuff. Yeah. It was what I'd love to do. It was one of my favorite things in the world. Yeah. When I moved to Florida, because I started playing, I started playing the sport in Oregon, I moved to Florida, joined the team there was playing and got playing time. I was one of the only sophomores on varsity. I just kind of lost the game motivation I had because I was with a team in Oregon for six years, we all put you out for six years. Like we're a family and when I moved, I just didn't have that.
This wasn't the same for me. So, I wanted to find something else. Yeah. So, I stopped playing football and. I've been playing guitar since second grade. So, I was like, wow, this is the only other hobby I got. I'm going to give it a shot. Yeah. So, I started like a little band with some of my friends and that went for a little bit. After we formed like our first live show, I was like, okay, this is what I want to do.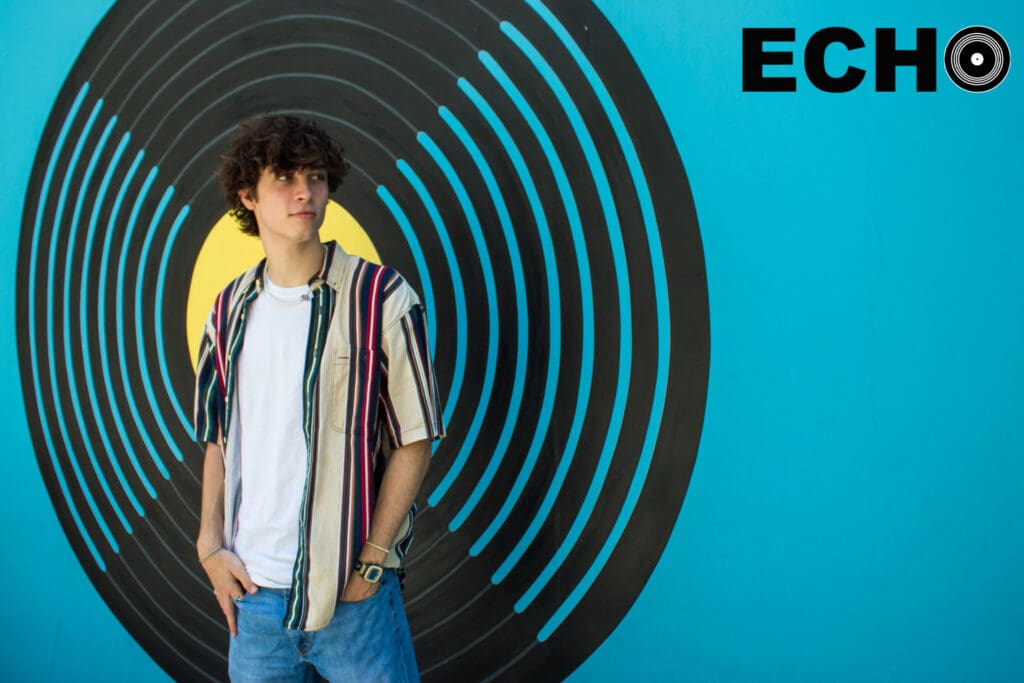 What was your first instrument?
My dad wanted us all to start playing like an instrument for two years because his parents made him too. So, he wanted to do that. He was very chill about it. So, he made my sister play piano for two years. And then when it came to me, I was like, I went to him and I said, I want to play guitar.
I was the only one who said, I want to play an instrument. So, he was like, all right, you can even play guitar first. Okay. Um, I kind of self-taught myself, the rest, like I know basic piano and drums.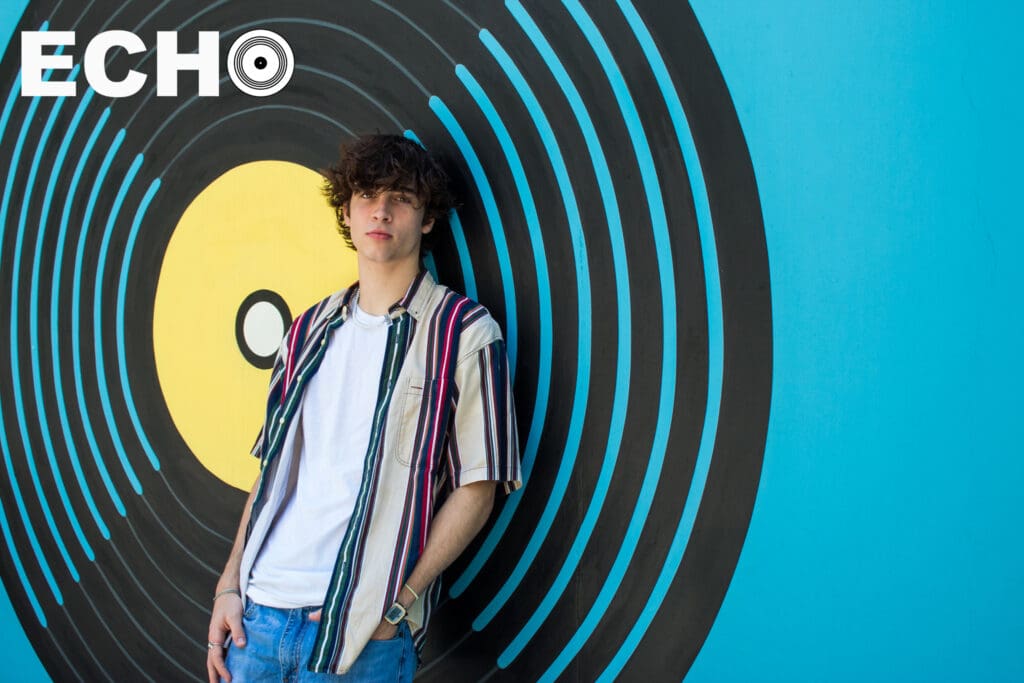 What in life gets you "So High?"
During that time, it was, it was still during like Covid people weren't doing much it wasn't social. I kinda took like a little bit of a reflection period and stepped away from a lot. I felt like I needed sometimes validation from others to feel good. I just didn't like that feeling. So, I needed to learn how to be okay with having fun on my own and being high on my own life. Not on somebody else.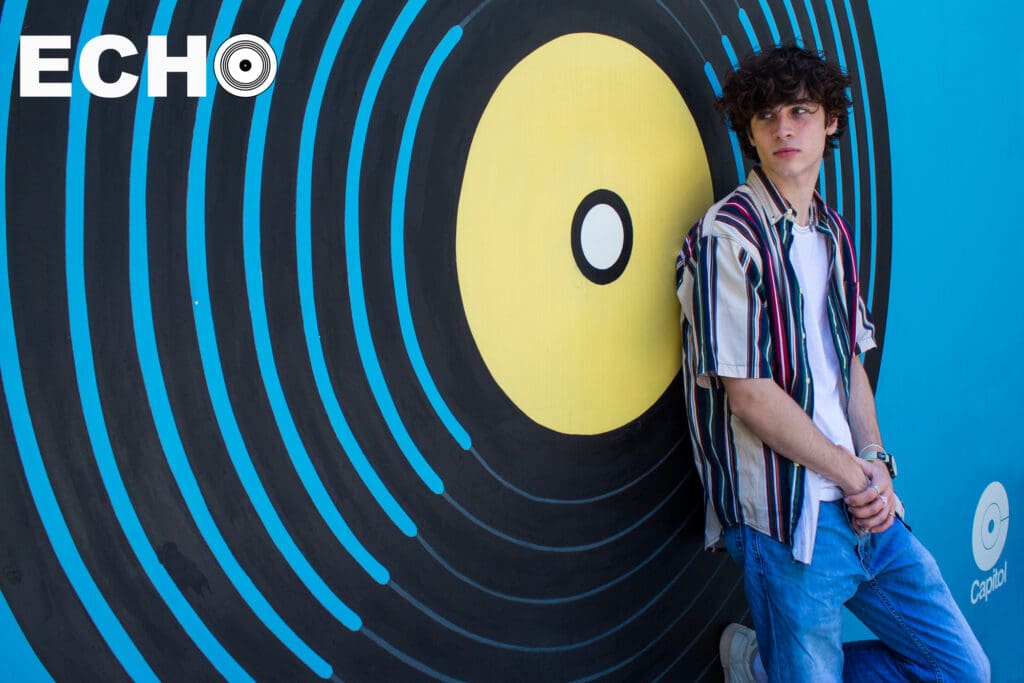 Since this is your second single with Capitol Records, what growth have you seen since your debut single last year?
At the start, I would be very, very, very meticulous. I still am meticulous, but yeah, everything would have to be perfect. Every vocal melody would have to sound right to me. Now, and I would take a long time, which was kind of an arduous process.
Yeah. Now I kind of just focused on having fun while I'm making music. And if it's not perfect the first time, that's fine. But as long as you get a sound that you like, yeah, you can always come back and tweak it and get it really hammered down to what it's supposed to be. You're not going to have a final song for the first time you walk out of the studio and that's kind of how I looked at it. I spent hours on one thing I'm like I'm going to get this perfect. Yeah. Like that's just not realistic.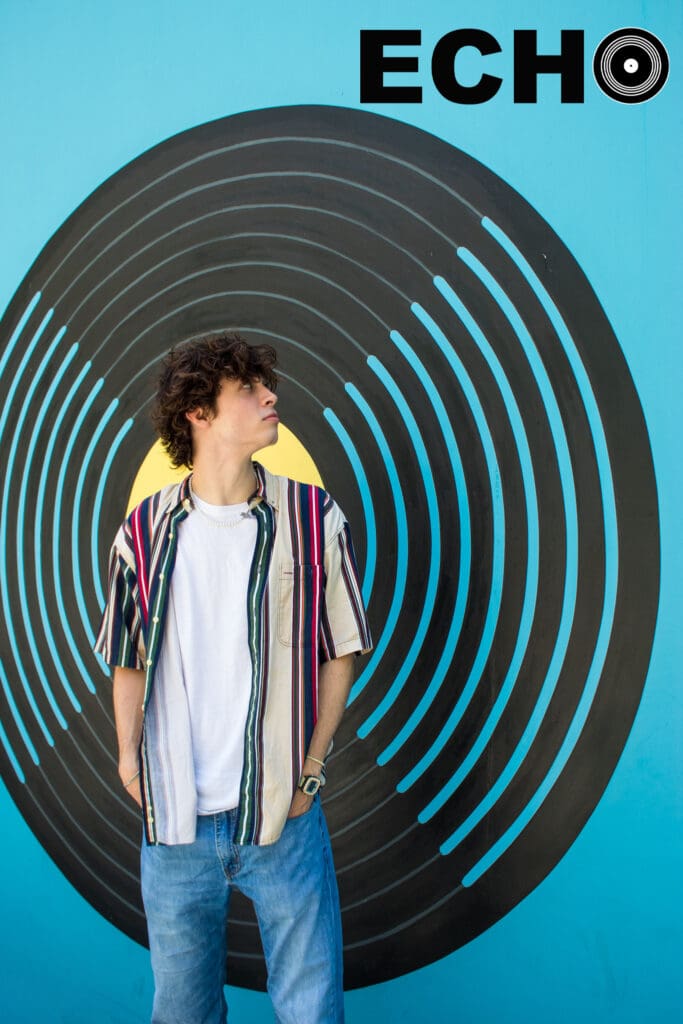 You mentioned earlier that you're influenced musically by The Wallows and COIN. Have you DMed any of your music influences?
I don't know if I've DMed Wallows yet, I feel like I want to. I did DM Chase from COIN and he actually responded. We started writing a song together. It was awesome. And hopefully I'll be able to go like fly to Nashville or somewhere else now, but wherever he is, I mean, like write for a week. That's my goal. Is that what he's insanely talented writer, but he's one. Anytime I like to hear a song that I really, really like, I feel like I reach out to the artists.
Just compliment, saying "this song is sick." Yeah. Um, just cause I like telling people that, if I liked it, I feel like they deserve to know.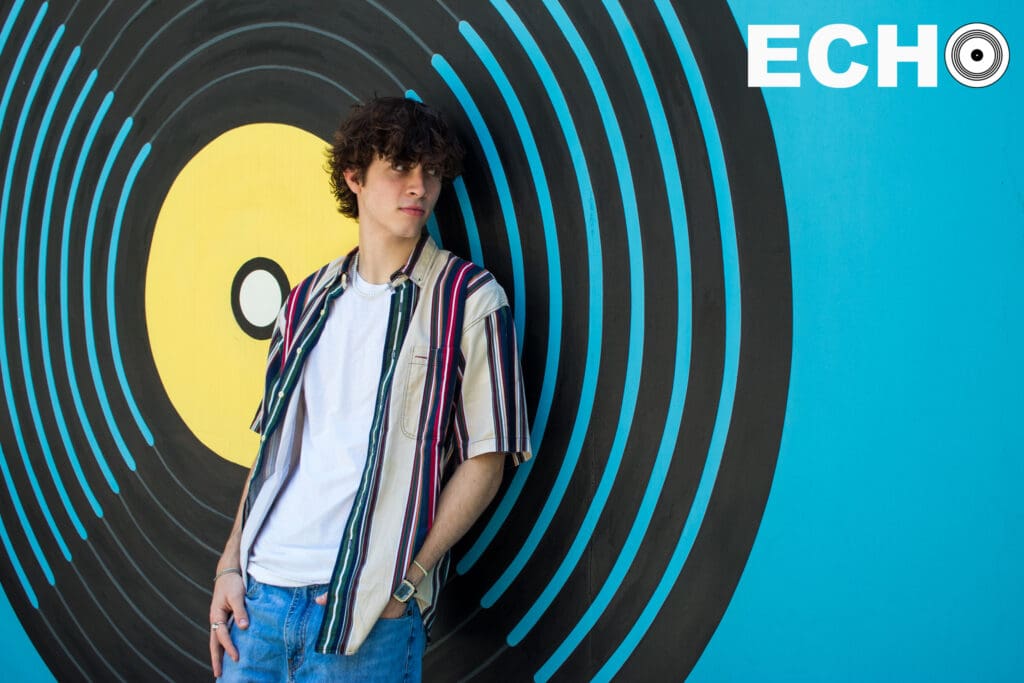 If you could set up a fan in a setting for them to listen to your music, what setting would that be?
Some of my songs like that I have now sitting in like my little private SoundCloud are like mosh pit type songs that are like distorted guitar, like crazy. Just going nuts. So, like, it would be kind of fun to listen to at a party. The ones that are more chill, or more intimate that I would see, like on a beach and watching the sunset. On a hike, you know, sunset, with a small group of friends, like it really just depends on the vibe because I wouldn't play a mosh pit song with a group of five friends watching the sunset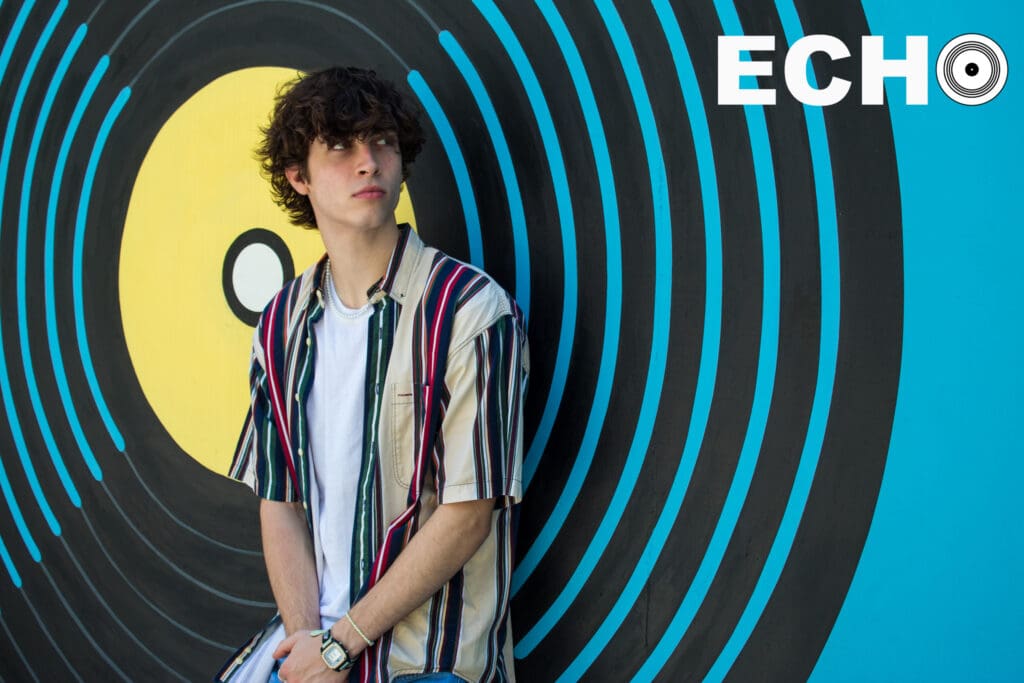 What is one quote you've heard in life that you'd want to ECHO out to fans?
Life's too short to care about what other people think.
I spent a lot of time in my high school career worrying about what other people thought who I am. It doesn't do any good for you. It doesn't matter once high school ends. Everybody goes their separate ways and everything that anybody said about you is erased and no one really cares. So, do what you want to do, even if you think people are going to not like you for it, like it pays off, you'll be a much happier person.
Make sure to stream "So High" now!!