Whether you were "Working Bitch" or having a "Slumber Party," a healthy dose of Ashnikko got you through Quarantine.
Now she is bringing that Quarantine soundtrack on the road for her sold-out DEMIDEVIL tour.
On November 1 and 2, the "Panic Attacks in Paradise" singer took over Boston's aptly named Paradise Rock Club.
Fans entering the venue that first night were surrounded by a welcoming energy, from the gender-neutral bathrooms to the buzz of conversation among audience members. As the night went on, that sense of community only grew.
"Bodybag" singer Chloe Moriondo kicked things off with her band. The crowd swayed and sang along to her short, but sweet set that included songs like "I Eat Boys" and "GIRL ON TV" off her 2021 album 'Blood Bunny.'
From the moment Moriondo picked up her guitar, fans were hooked by her resonant lyrics and indie pop/rock sound, some even escaping the crowd in between sets to grab her vinyl and tshirt.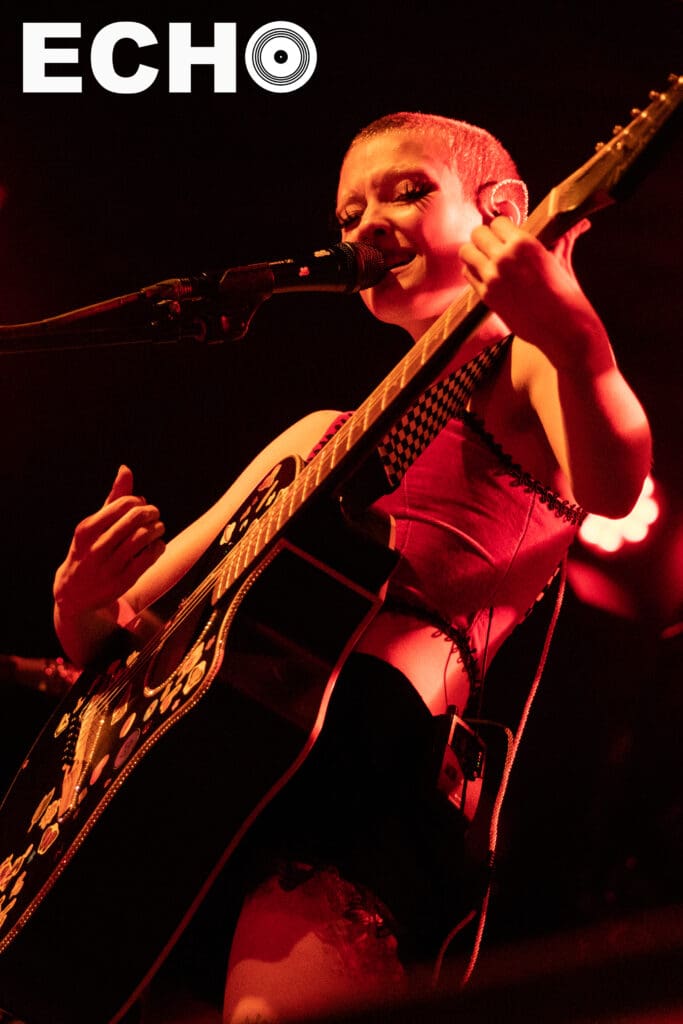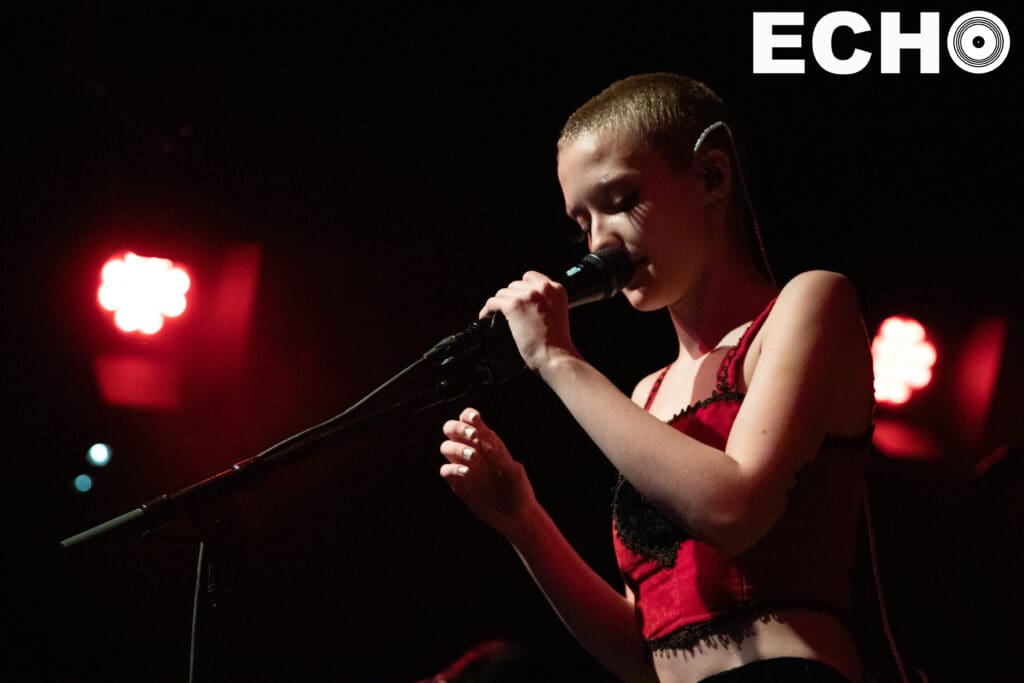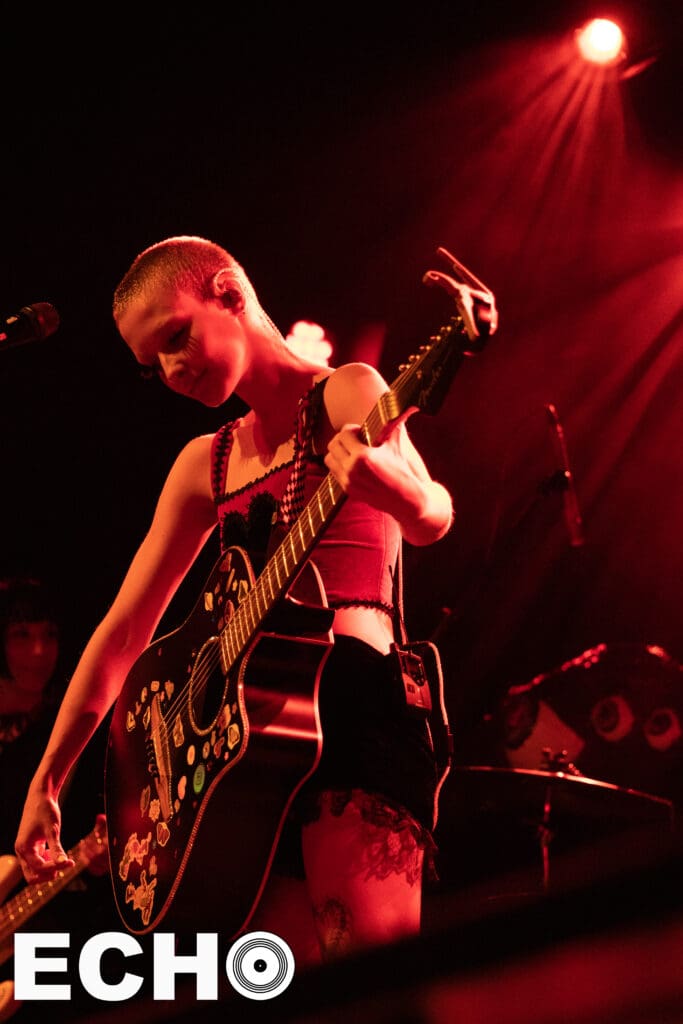 Following Moriondo, and a brief pause to reset, Ashnikko's DJ Krystal Lake assumed her spot at the turntables. The London-based DJ energized the crowd with a soundtrack of TikTok reigning artists to prepare the audience for the internet royal who was about to take the stage.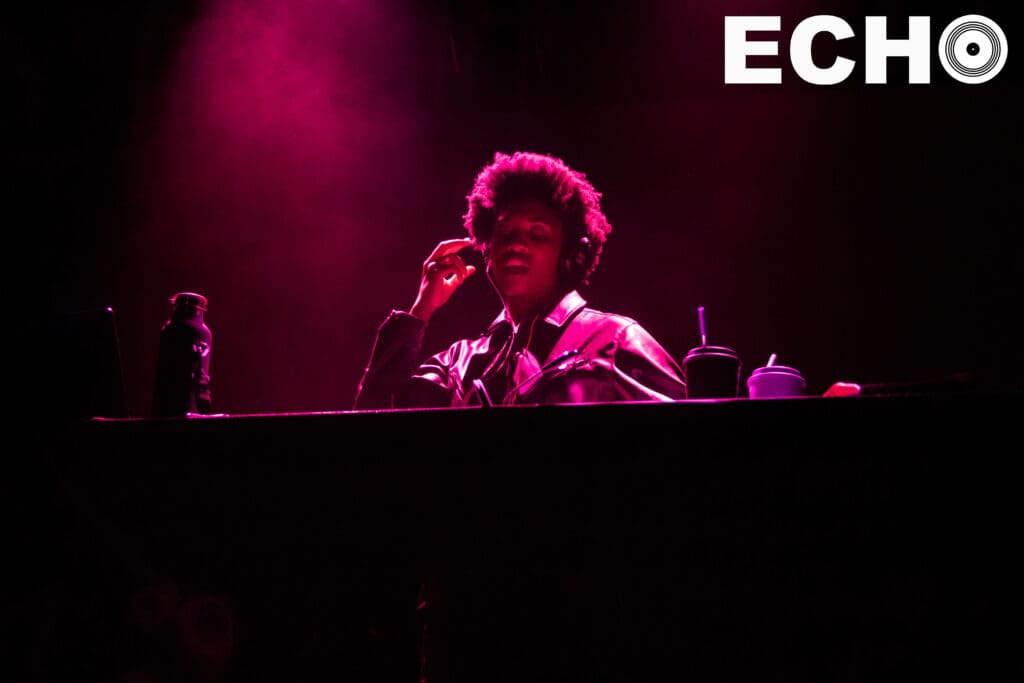 The haunting first few notes of "Tantrum" played Ashnikko on as she wove her way through a forest of eye peppered tentacles and an animated backdrop.
She followed that with two songs that launched TikTok trends, "STUPID" and "Working Bitch," her take on Dolly Parton's "9 to 5."
Not one part of the stage was neglected during her set as Ashnikko danced, climbed onto platforms, and reached out to fans.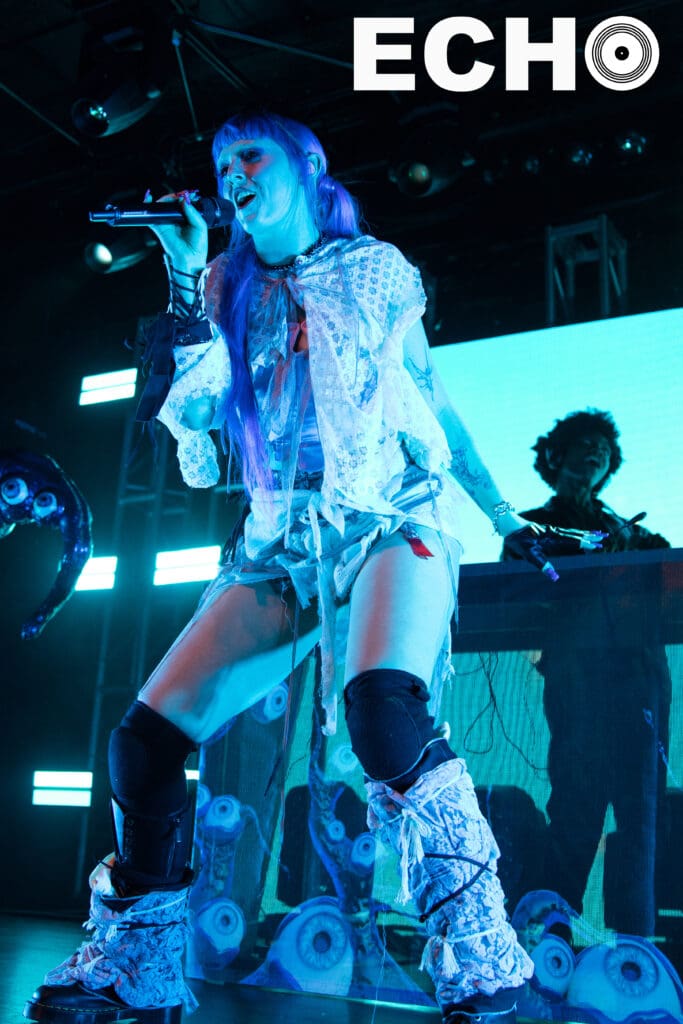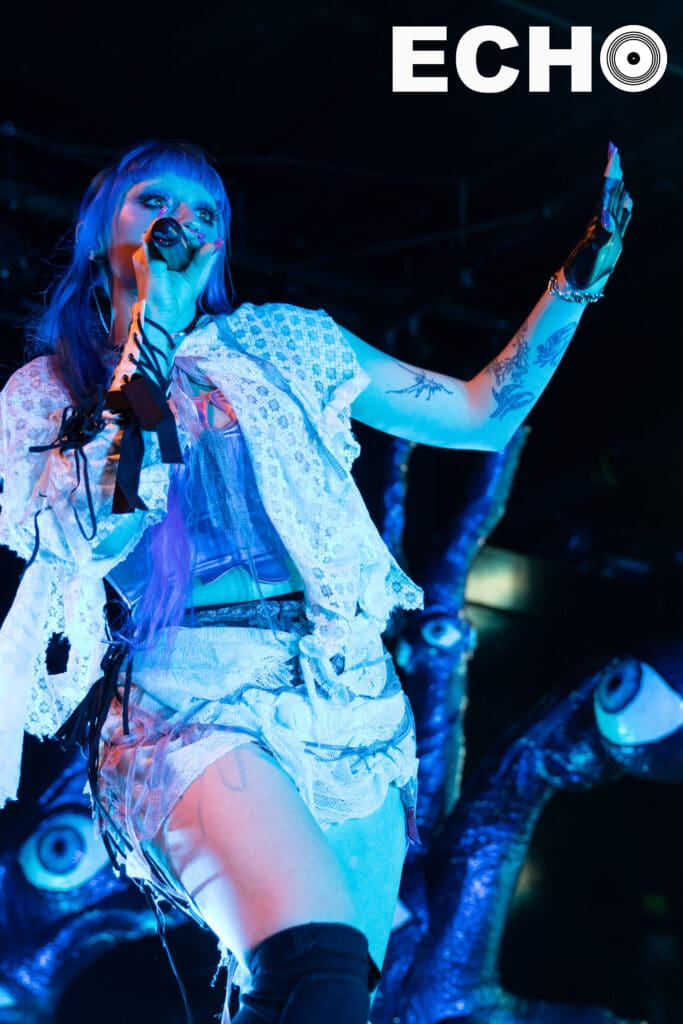 The genre-bending artist opened up to the crowd before performing "one of the oldest songs on my set" and a song that, "is very near and dear to my heart," "Invitation."
The track calls out abusers by clearly stating "This is not an invitation."
As she sang the thought-provoking song, she knelt on the stage singing "Fuck you mean you need it?," while throwing up a middle finger to the crowd who reflected it back.
She continued on asking, "Boston are you ready to party?" before launching into "Drunk with my Friends," then ending the anthem by cheersing a drink.
She wore her heart on her sleeve with "Panic Attacks in Paradise," a song that addresses her own struggles with mental health. She jokingly greeted excited fan cheers with, " Don't cheer for that. Fuck that brain chemistry!," Before sitting among a sea of cellphone lights for an emotional performance of the song.
Other songs on her set included "Slumber Party" and "L8tr Boi," her take on the Avril Lavigne hit.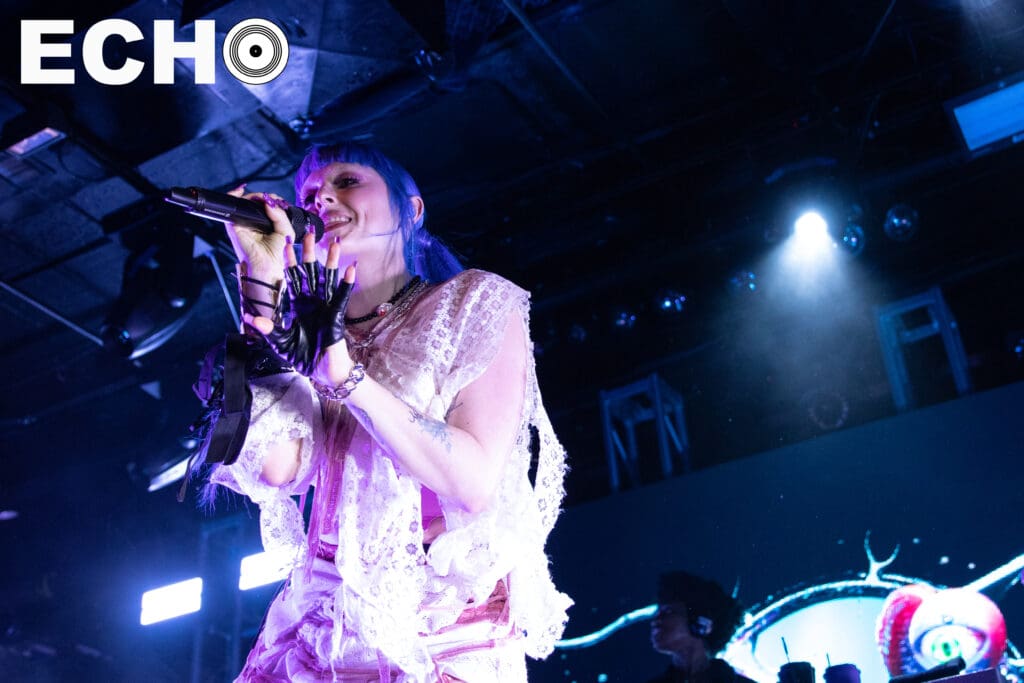 Towards the end of the show, Ashnikko took a moment to thank the "beautiful community" in the crowd. "It's a really nice place to be, thank you for that," she said.
She continued, "Boston, you're the cutest," as she shuffled her feet in pure joy.
After leaving the stage following her set, a slow clap erupted into applause as the crowd cheered for an encore.
She returned for two more songs, ending her provocative and witty performance with a fan favorite, "Daisy."