I got "No Roots!" is what you probably were shouting for a year or two straight back in 2016. Alice Merton, the talented musician behind one of the biggest songs over the last few years released the song in 2016 that got her to where she is today, which is playing Coachella and headlining one of the stages at Wonderfront Music Festival. This year, Merton released her new album titled MINT, which features some amazing songs such as "Why So Serious," "Lash Out" and "Homesick." Merton also released a version of the album with four brand new songs including "PCH," "Keep Me Awake," "Easy" and "Back To Berlin." ECHO had the chance to speak with Merton at the Wonderfront Music Festival in San Diego, CA.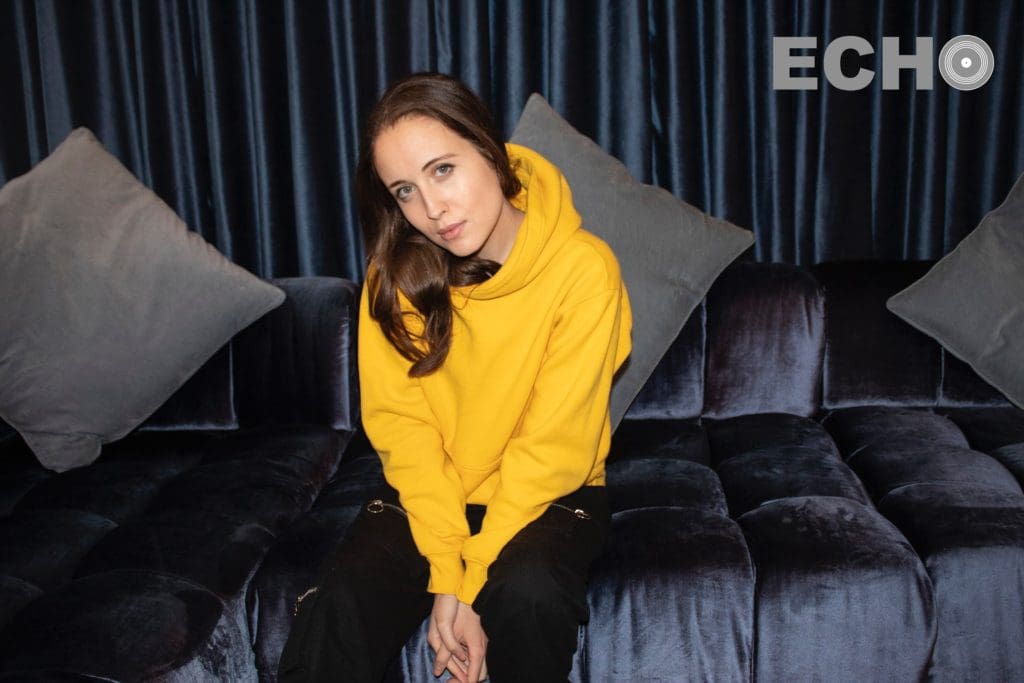 How are you enjoying this tour?
I've been enjoying it! It's been really fun. It feels a little bit different this time, because last year I still feel like I was apart of that whirlwind of being like "Omg, what's going on? I have no idea how to process anything," everything just happened so fast, the built up of everything took a while, but the whole touring thing was so new to me since it was one of our first tours. This time around, I definitely have learned a lot from the last time, so I feel like I'm getting to know myself a little bit better, knowing when I need a break, when I'm gonna go to bed, when I'm gonna have a nap before we perform, just those kinds of things. It's been fun though, I really love going to different places and playing for the fans.
How did you come up with the title of your album MINT?
When everything was going on with touring and promo all for the first time, I was feeling very nauseous before the shows and I would get very nervous, stage fright was something I was definitely battling with. The thing that helped me through these stage frights/panic attacks was mint, either mint gum, mint leaves, drinking mint tea, so basically without mint I don't think I would have managed what I did, so that's why I called the album MINT.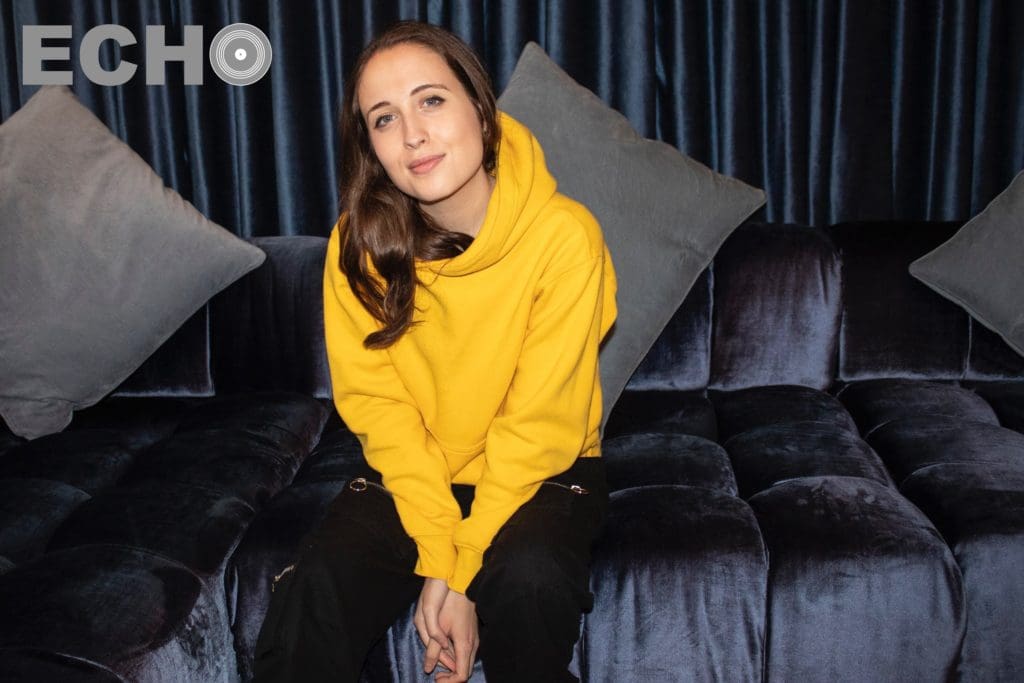 Is there a song that connects with you the most on the album?
I think they all connect with me because they're all true stories, but "Homesick" is a fun one because it goes into my childhood. I'm telling everyone that I was scared of going on field trips, I was wearing the same t-shit every single day and it was cool realization to know that I'm not actually someone who misses a place, but just miss the people. That was a nice thing to realize about myself, to be like ok I don't actually get Homesick, I just miss my family and friends.
You also released a version of MINT with four brand new songs. What about these four songs make the album fresh again?
It wasn't really my idea to make the album fresh, those songs I did play live sometimes, but I didn't put them on the first album because I didn't want to put them on there because I didn't like the production. I felt like if I wanted to put them on the album, I'll just put out a special edition and put them on. It was more of a special edition where I'm going to put these four songs on it and they all click different, "Easy" is different from "PCH" and that is different from "Keeps Me Awake," so I kind of wanted to create almost like a cliff hanger, because people don't know what to expect with the next album, these four songs that are completely different, it makes people wonder where I'm heading next.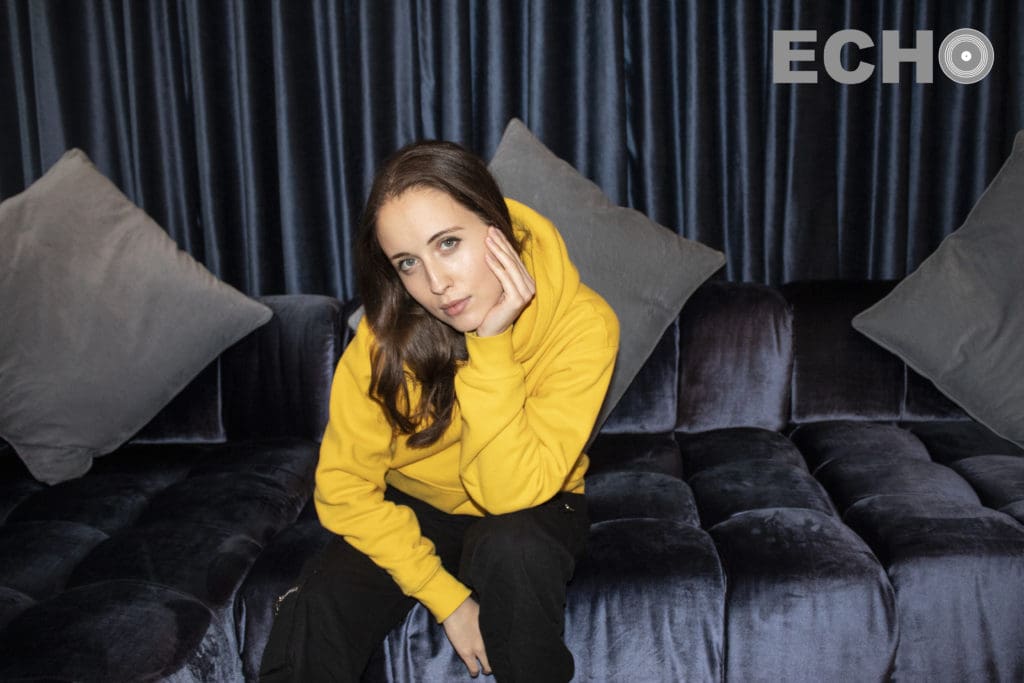 I love driving down the PCH and listen to "PCH."
That's so cool! Yeah, I was driving down the PCH towards Malibu from LA with this producer and I was so jet lagged and that's what came out, that's the result of being jet lagged and driving down the PCH looking at the ocean.
Where is your song "Holes?" Fans are dying to know if you're releasing that.
I've been getting lots of messages from people saying like why isn't "Holes" on the album? There's a simple explanation for that and it's the same for the others, I never found a production, we worked on "Holes" for a while and I was never happy with it, I just didn't like the sound of it. I loved it when we played it live but I didn't like it when it was actually recorded. So, I just figured I would let the song sit for a year and leave it and maybe at some point I can come back to it and finally understand how the production is suppose to be or how I can get it as good as when we play it live.
Your big song "No Roots," was a massive hit, when writing it did you ever think it was going to be as big as it was?
No, I really didn't. It was just apart of me, it was telling my life story, I didn't really think much about it. On one hand I think it's cool that I didn't really plan that, on the other hand is like, "wow" is it bad that I had no idea how that was created or how it could turn into such a big song. It's sort of introducing myself to someone, like hey this is me.
What was performing at Coachella like?
It was fun, a lot of fun. It wasn't like any other festival I ever played. It was crazy to be around and to be a part of it, also, a lot of dust, just a lot of dust. I was coughing a lot, I wanted to see all these other artists play but after five hours with the heat and the sun, my brother also came, who is a red head and he forgot to bring sunscreen.
You are the first female coach to win The Voice in Germany with your contestant Claudia Santoso, what was that like for you and her?
I can't take the credit, it's really Claudia who is just a great singer and I feel like she is good at taking advice and using that. She's very quick to adjust and experiment with how she does things. I was very happy she won, she's from Indonesia as well.
What's one quote in life that you want to ECHO out to your fans?
I would say do what you think is right for you and focus on that.
This year and decade are almost over! What's a big lesson you've learned this past decade?
You only get a few chances in life and you need to be smart or at least attentive enough to realize when a chance comes along, when an opportunity comes knocking. Always keep your eyes open and keep your mind open especially, because you get one life and I feel like if you have a dream, try and make it happen and keep your eyes open.