Tove Lo celebrated Pride Month with a TikTok livestream at Boston's Roadrunner, and a show that was nothing short of euphoric.
Noga Erez's inventive set kicked off the night with songs including "End of the Road," and her most recent single "Nails." Her genre-bending sound with hints of Billie Eilish had the crowd captivated and the room electrified before Tove Lo's set.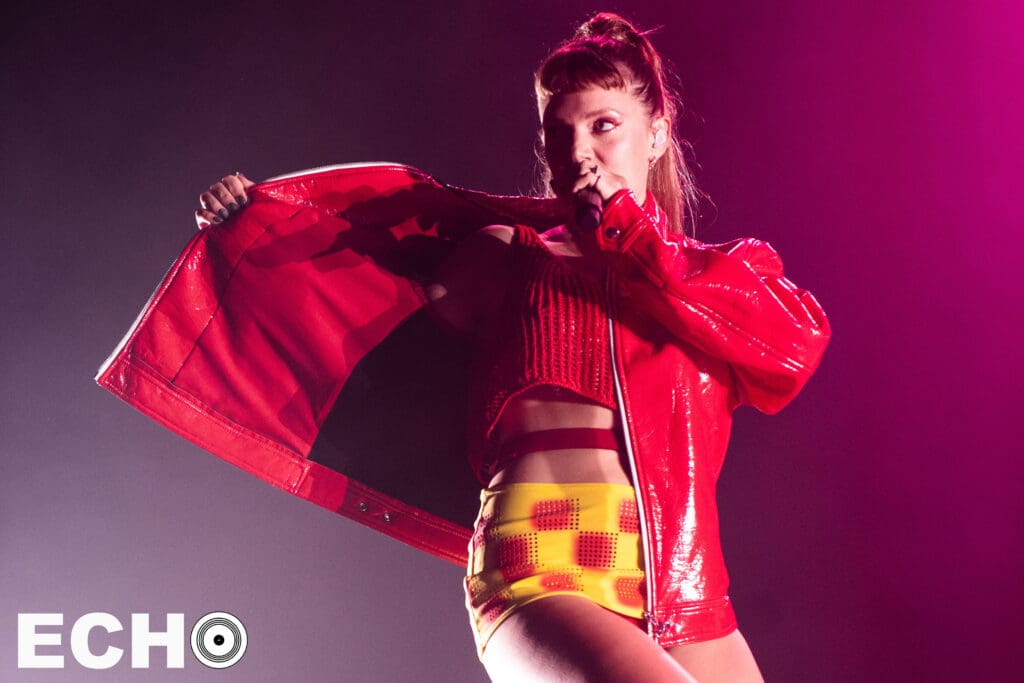 The sensual songstress began her set with "Bikini Porn." Illuminated by the glow of a neon vagina light, Tove Lo performed crowd favorites including "Glad He's Gone."
"This is feeling really great so far," Tove Lo told the crowd, checking in after "Cool Girl." "Really great" was putting it lightly. Between the energy, the elaborate lights, and costumes, the vibe was exceptional as Tove Lo managed to turn the Boston venue into a rave. 
Her 2014 single, "Talking Body" got a remix complete with a dance break and a quick change into the armored bodysuit from her music video for "No One Dies From Love."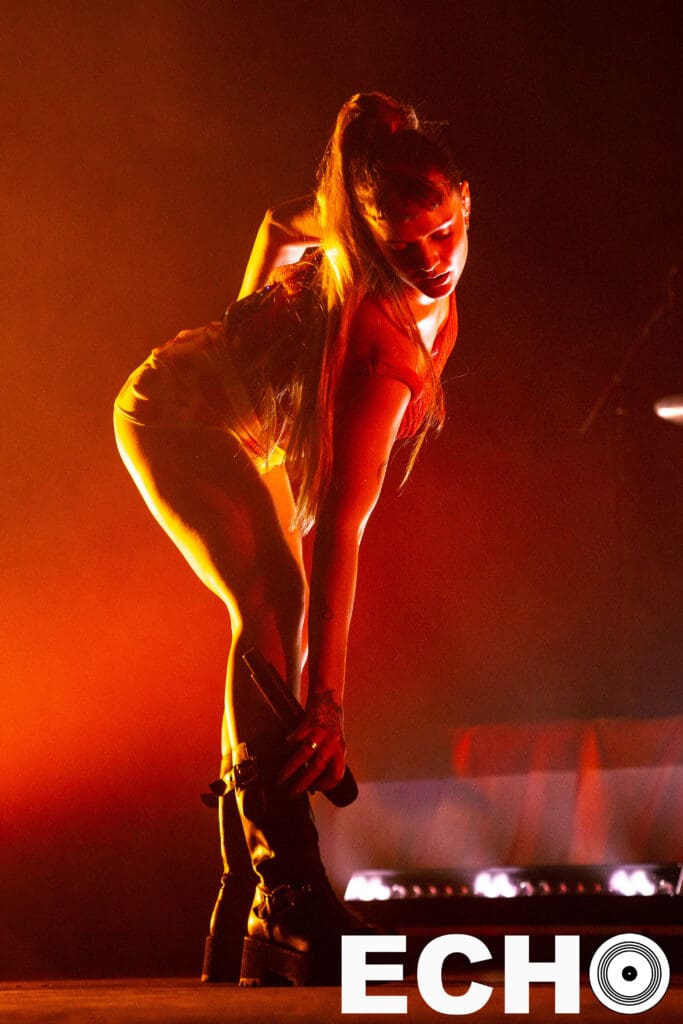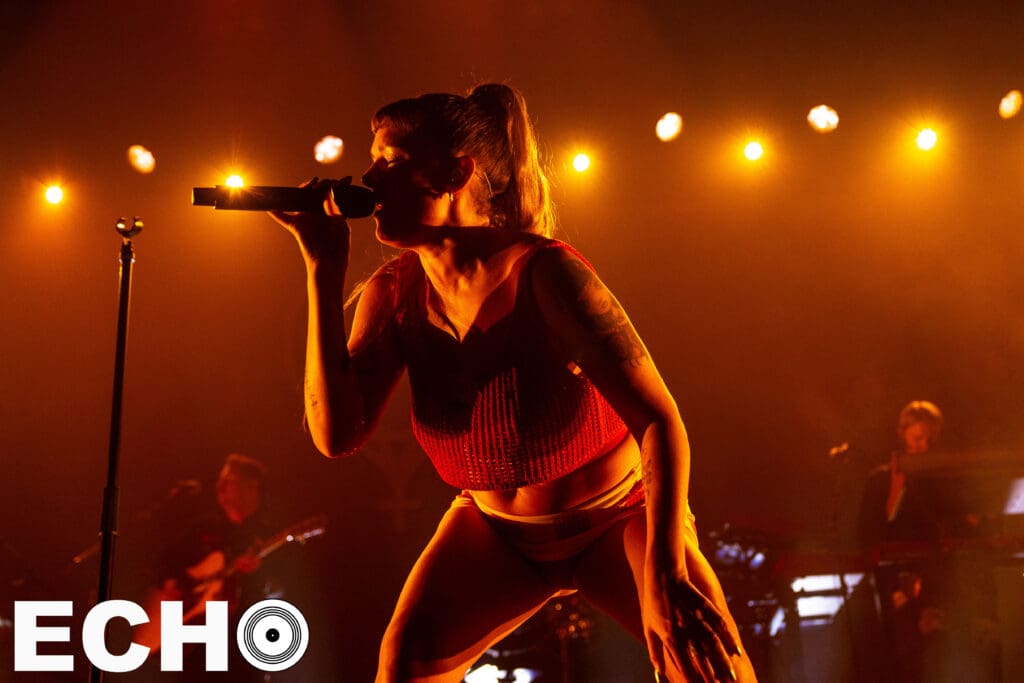 "Boston, will you jump with me? Get low!" she called out to the crowd before her band teased the pulsing beat for "Disco Tits," which had the crowd elated.
Tove Lo slowed things down for "9th of October," a song that reflects on what could have been. "All right, I'm done being sad. Let's move on to rage," she called out to the crowd.
The rest of her set was filled with songs including "Too Long," featured on the HBO's original series Euphoria.
During her performance of "Moments," a fan handed her a veil, which she proudly wore. "This is cute!" she exclaimed, while dancing between beams of light.
The night that Tove Lo dubbed "a freakin' dream" ended with thunderous cheers.