"Alors on Danse"
Bostonians found escape as they danced into the futuristic world of Stromae's Multitude tour on December 6. 
South African artist, Sho Madjozi set expectations levels high with her lively opening set. It was almost impossible not to smile watching her dance to songs like "John Cena" in her flowing yarn coat with her dancers.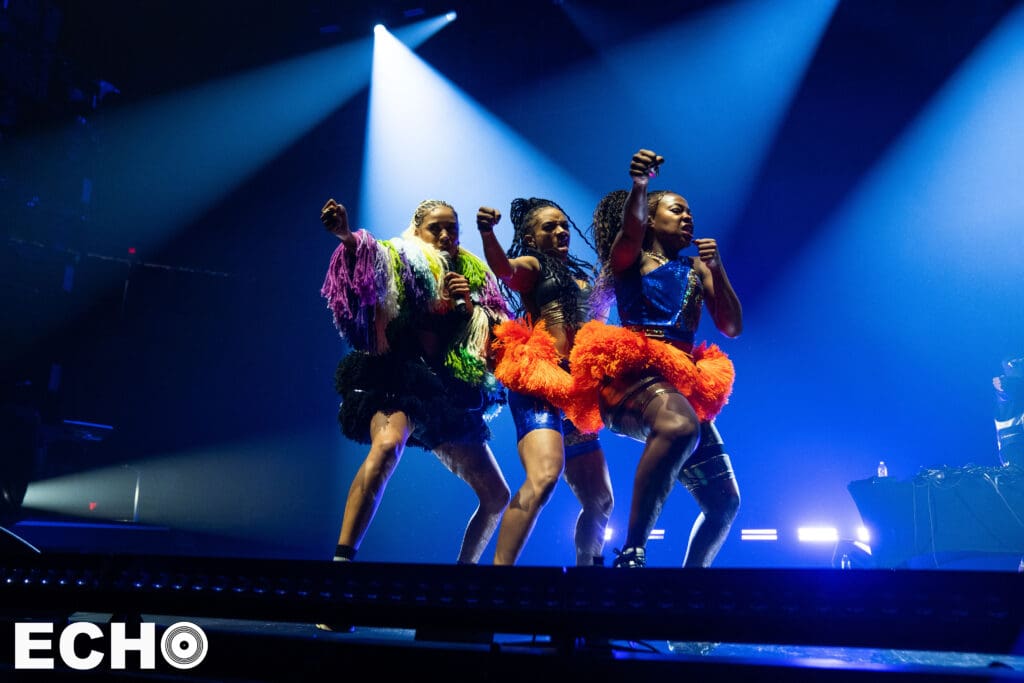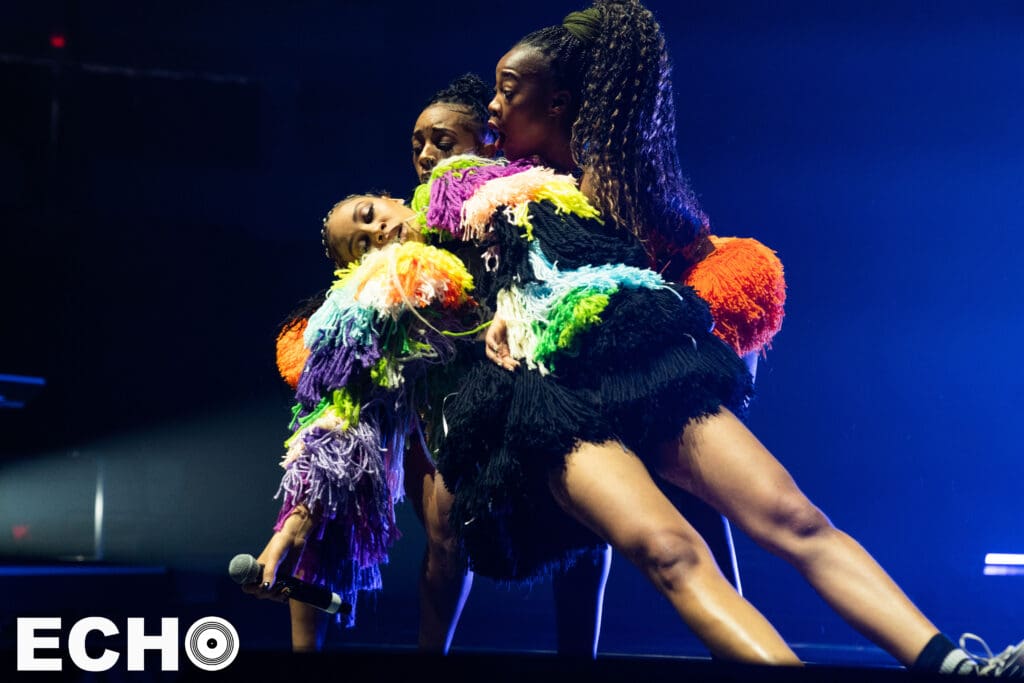 Once Sho's fake money confetti had stopped raining down from the sky, the lights dimmed welcoming the man of the hour, Stromae. A lanky animated version of the Belgian artist appeared on the screen. Drilling and hammering echoed through the arena as the cartoon Stromae put the finishing touches on his futuristic set.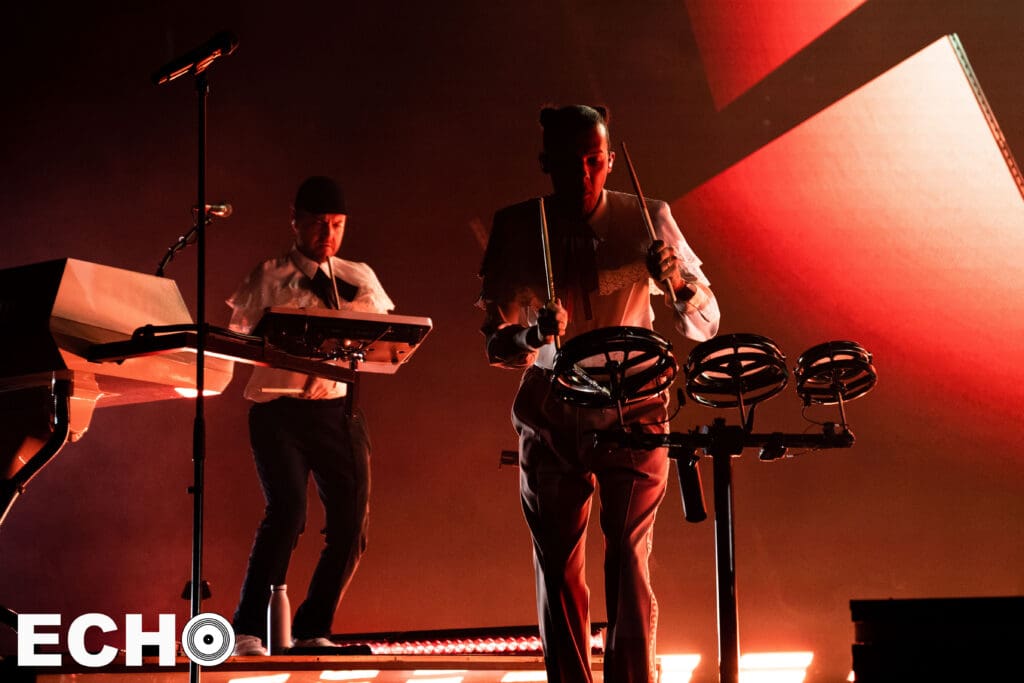 As the cartoon faded out and "Invaincu" began playing, the lights illuminated four podiums for each of his band members and the many set details like the woolen hat, ruffled shirt and bowtie band and crew costumes, as well as the synchronized robotic arm rotating screens and robotic dog.
Stromae's set spanned from his 2010 album Cheese all the way to his latest album Multitude journeying through grief and happiness.
"There's no up without down and no down without up," Stromae told the crowd before "C'est que du bonheur."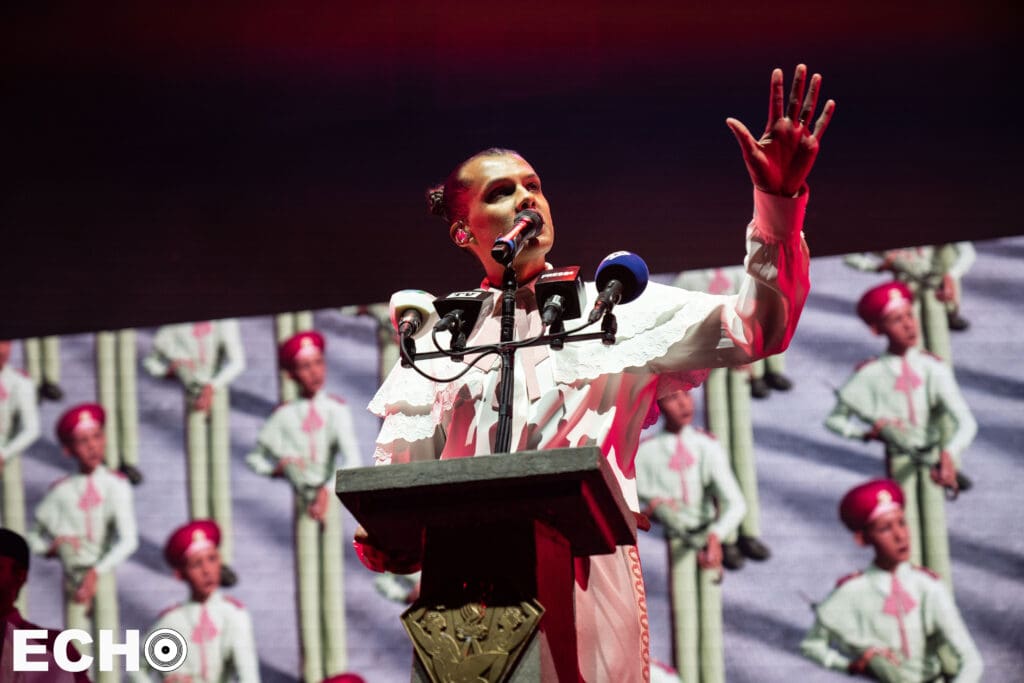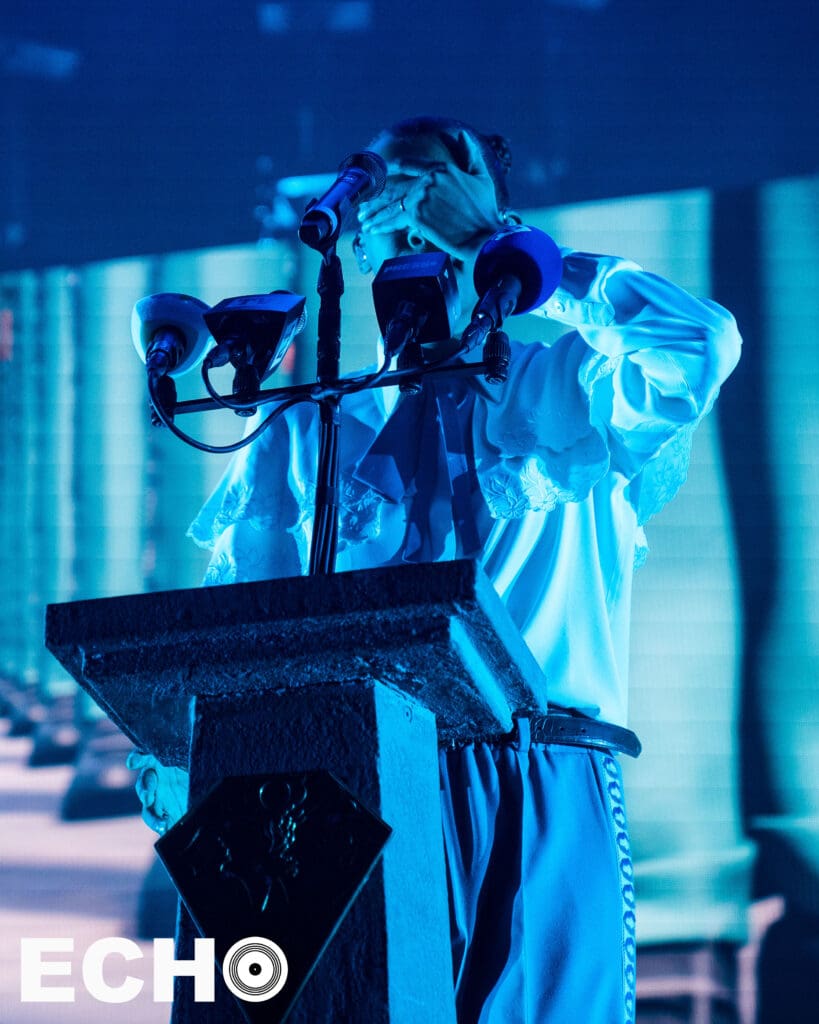 The crowd was reintroduced to the animated Stromae for "Santé," who taught them the choreography. Stromae had every person out of their seat dancing in unison.
Most of the crowd already knew the choreography for "Alors on Danse," which had gone viral on TikTok last year. The audience went wild when the song slowed down and Stromae busted out the choreography.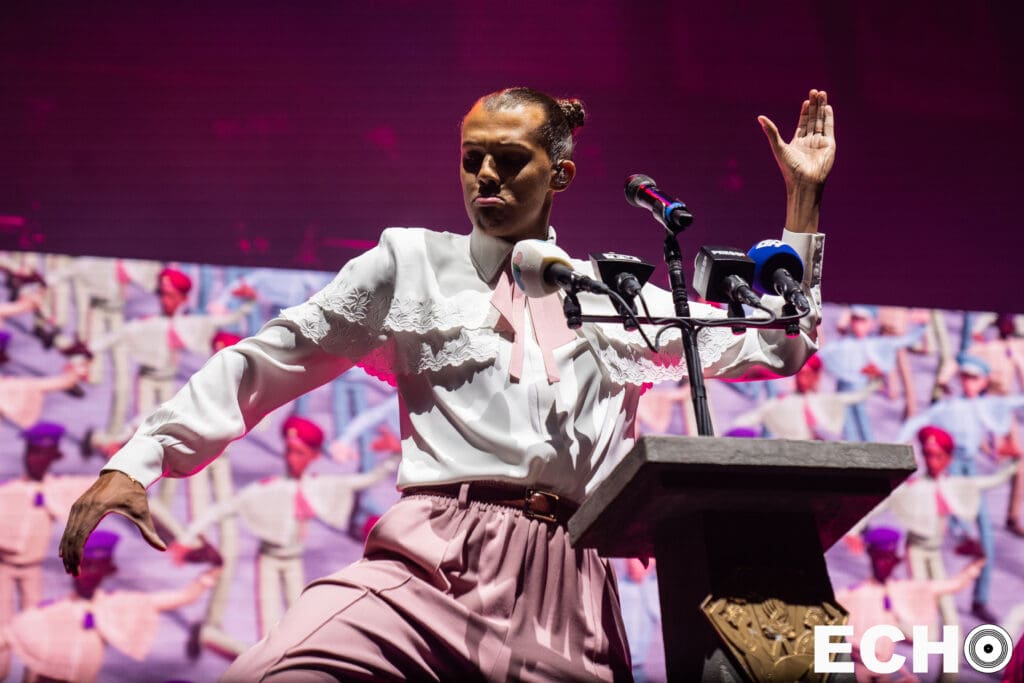 Just as every detail didn't go unnoticed, neither did the team that made this show and tour happen. Stromae took time toward the end of his set to thank everyone on his team by name from the band to the robot handlers to the truck drivers.
"Of course! How could I forget you?," he told the crowd that filled the venue.
The crowd erupted into cheers that lasted a full couple of minutes, but they went completely silent in appreciation of Stromae's captivating a capella rendition of "Mon Amour." 
Boston may have marked the last stop in North America, but Stromae's tour continues in Canada. Grab your tickets here.