On October 7, Lauv descended on the House of Blues in Boston for two nights on his "How I Feel" tour. The "fuck, i'm lonely" singer attracted an audience as varied as his musical style; which ranged from dance to acoustic, but by far the biggest draw to the sold-out show was it's welcoming vibe.
When fans entered the venue, they were greeted by My Blue Thoughts booths, a collaboration with Microsoft. The blue lit cubes housed computers where fans could anonymously share their thoughts and view other's thoughts shared across the world in an effort to make everyone feel less alone. 
That warmth continued into Lauv's performance with Pride colored lights and merch that read "Welcome To The Land of Friends."
The 21 song setlist included tracks from his EPs I met you when I was 18., a musical tribute to the first girl he ever loved and ~how i'm feeling~,  his new EP and the title of his tour. His discography revealed stories of love, loneliness, and heartbreak. 
Lauv's set was vulnerable and it was clear that the crowd appreciated and related to that. Before he performed, "The Sad Song," he played an audio track where he explained the time when he was at his lowest, "I wrote this song right before I gave up," he told the crowd. The fans listened intently and Lauv noticed and acknowledged it. "From the bottom of my heart, thank you for listening."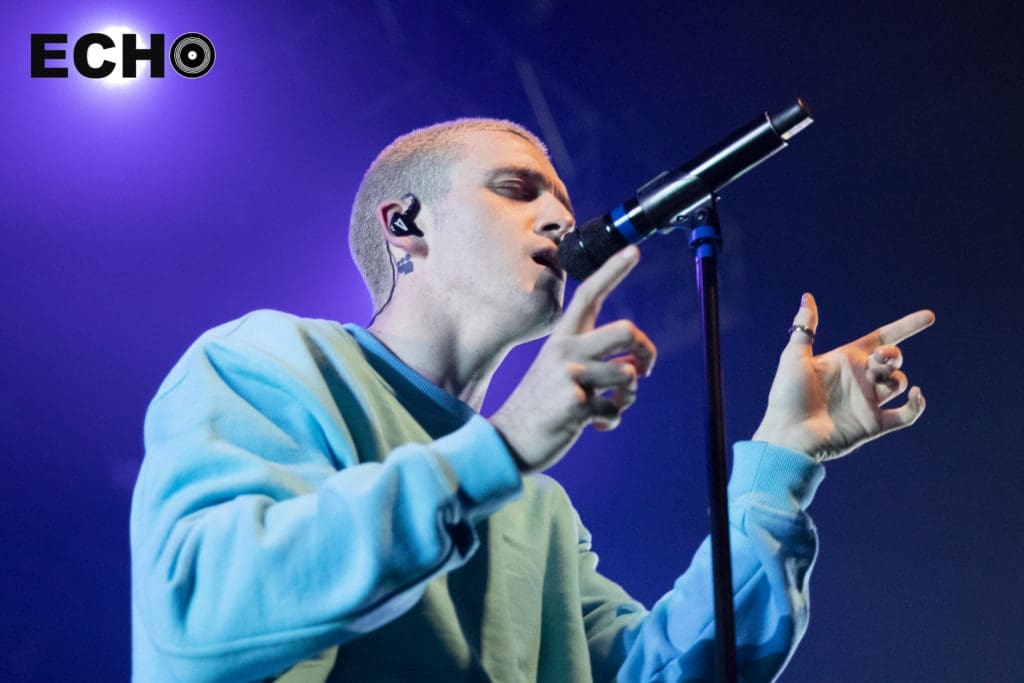 Lauv made the audience as much a part of his set as he was. He often turned the mic on them encouraging the fans to sing, he threw out all his guitar pics to the crowd, and had the fans waving their cell phone flashlights in unison on multiple occasions. Some audience members got so into the show that they started swing dancing.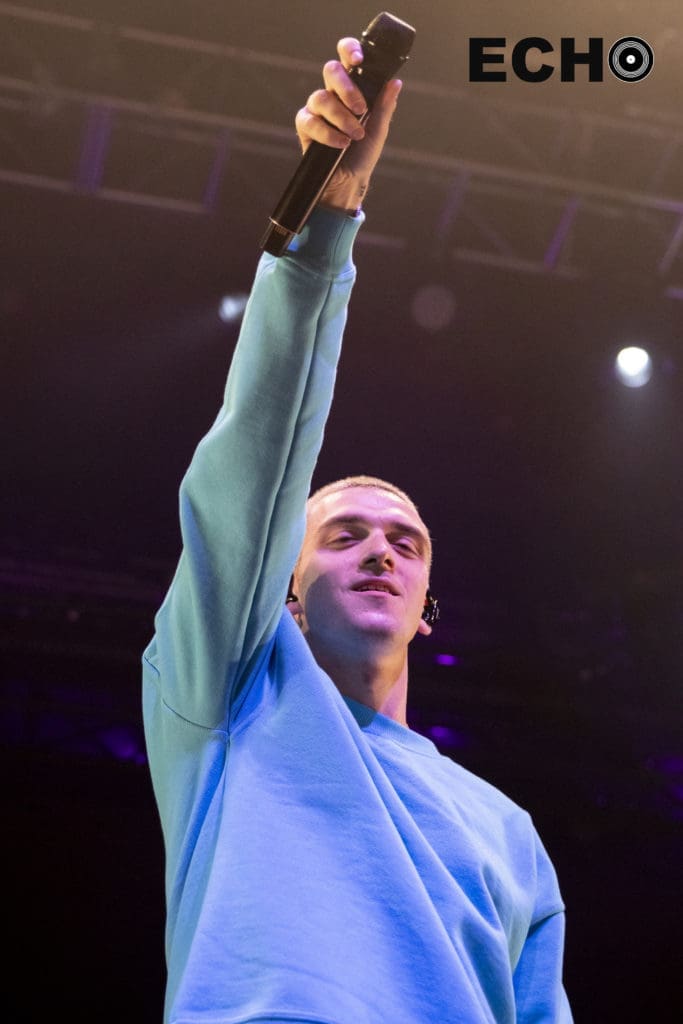 Before singing his song "Superhero," Lauv took a moment to explain its creation and the evolution of My Blue Thoughts. He told the crowd about the days when My Blue Thoughts was just a blue lit box filled with anonymous thoughts on paper. It's intent being to make the world a little smaller by finding people to relate to through common thoughts and experiences. Lauv found one of the anonymous notes so relatable that he turned it into, "Superhero.". It read,  "I met a superhero. I lost her. I want her back." 
Lauv closed his set with his hit, "I Like Me Better." 
The night was truly a celebration of Lauv's music and more importantly his fans.
You can learn more about Lauv's debut album coming out in March or get tickets to a concert in a city near you here.