Whether you were a fan of the Sway House during the 2020 TikTok Hype or you genuinely listen to this artist's music, Quinton Griggs is on his way to becoming a classic rock n roller. Griggs at a young age has already made a name for himself in the industry, sharing the spotlight with Fall Out Boy lead singer, Pete Wentz. Griggs just dropped a new song called "Anything Goes," and we chatted with Griggs about being in the industry and more! Keep scrolling to check out our exclusive photos of Quinton!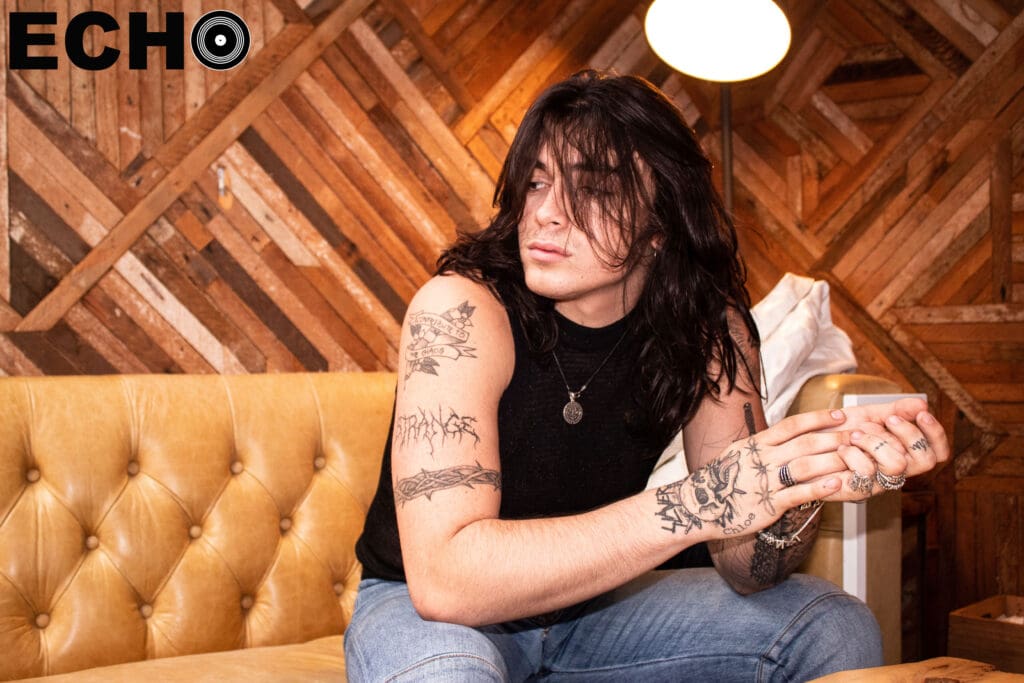 Getting started in music and building a following on TikTok, how do you now go about making sure people try to know you for your music before your TikTok fame??
I mean, if you know me from tiktok or music, either way I'm just happy to know that you know who I am. But when it comes up or someone asks me what's I'm doing i just say, "I make some pretty damn good music"
When creating a song, what comes first lyrics or melody?
Usually a scratch melody that I put words to
Since we're talking creativity, what does the creative process look like for you?
I don't really put too much of a plan together. I take whatever I'm feeling that day, start with a simple riff and build everything off of that.
Who and where does a lot of your style/influence come from?
I really can't say honestly. I get inspiration from everything. One days it XXX, the next day it's Motley Crue, then next it's Elvis. So pretty much just everything around me.
You worked with some incredible producers such as Colin Brittain & John Feldmann, is there any other producers you would love to work with on a song?
I am very blessed to have worked with those guys and some of the greatest producers in the game already! But if I had to choose one that I haven't worked with, I'd want to switch it up and work with Metro Boomin or J Cole.
When and where did the inspiration for "Gemstone" come about?
Gemstone came about around November-ish of 2021. At the time I was feeling very lost and just wasn't sure about really anything going on in my life. So I just wanted to make a song that just asked my loved ones, the people around me, if they would stick with me through everything.
We've seen you've taken a huge liking to fashion these days, would we be seeing any fashion projects outside of music any time soon?
Oh absolutely…I've got some stuff cookin.
What is one quote you've heard in life that you'd want to ECHO out to fans?
Play what you want where you want. If they don't like it, then play someplace else
If you could set up a fan in a setting for them to listen to your music, what setting would that be?
Up in the mountains looking over a beautiful valley at sunset. Ideally it would be a nice fall night with clear skies and a light breeze.
Who are some inspirations that you'd love to work with in your career??
Miley Cyrus, Post Malone, Ozzy, Ski Mask, J Cole…just to name a few
Stream Quinton's brand new song now!