With so many amazing LGTBQ+ artists out there, it can be overwhelming finding new singers to listen to. Clayton Andrew, with his unique sound, is on the rise to stand out in the music industry with his anthemic songs about love, life and it's crazy journey and self confidence. ECHO chatted with Andrew about his brand new EP, Love With Strangers, which was self written and produced, and more.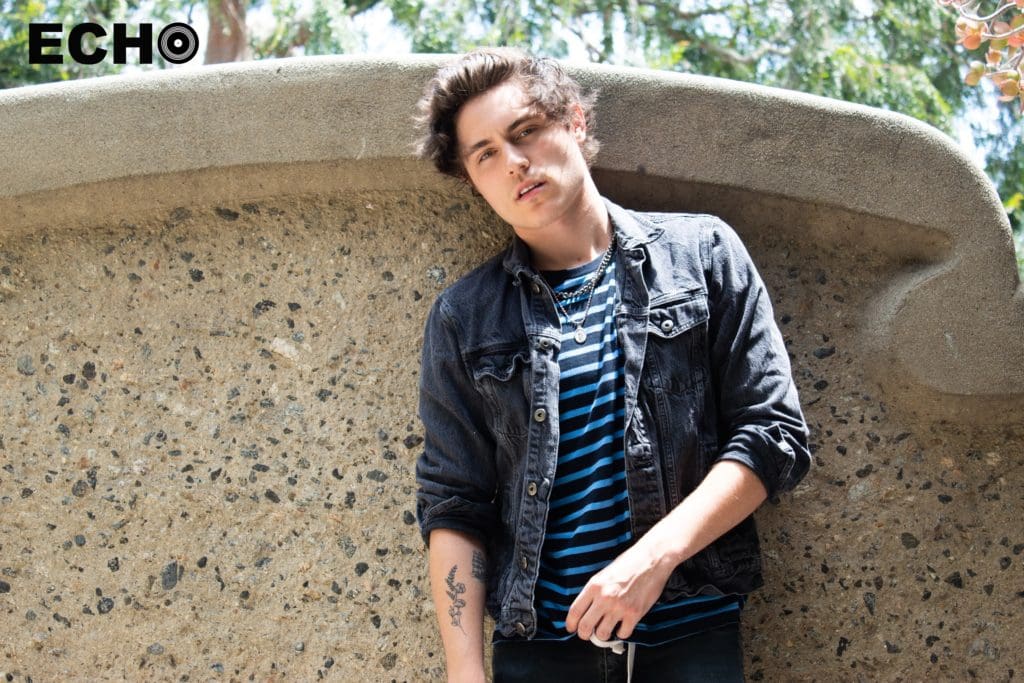 Congrats on your EP being released a few days ago (since it's being published Sunday). How would you say your music has changed since your debut EP back in 2018?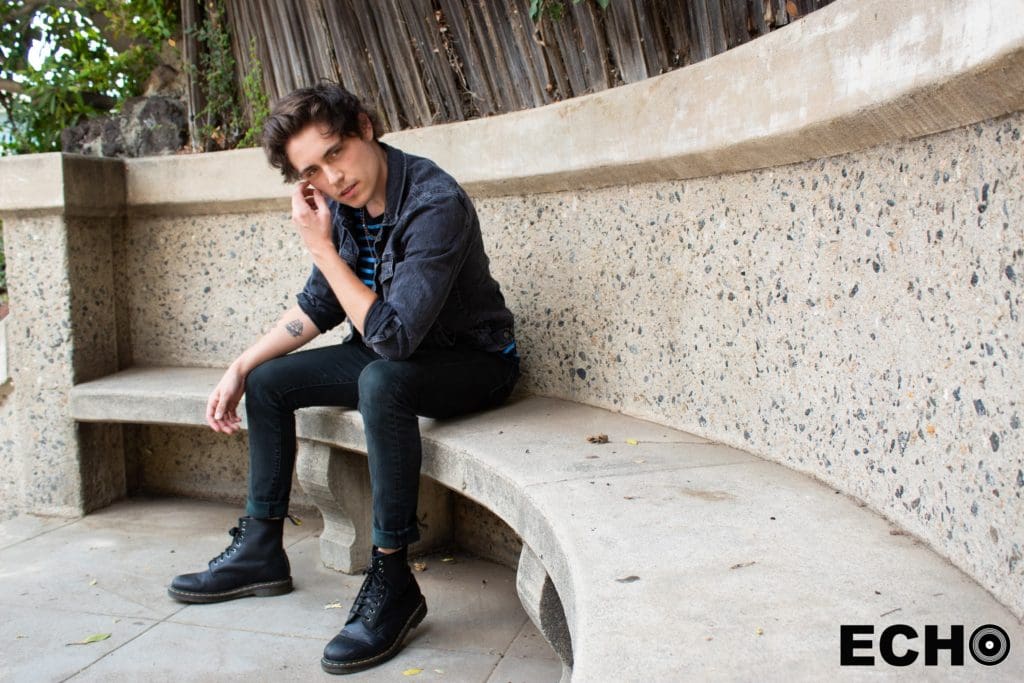 Thank you, I really appreciate it! I'm feeling amazing now that the project is finally out! Honestly, I feel like my music has changed almost completely since my debut, which I say as a good thing. With my first EP, Moon Talks, I was still trying to find my voice and sound, all while trying to learn the basics of mixing and producing. I was just starting out. Creating Moon Talks was a huge step for me and really helped build my self-confidence in terms of releasing original music. As time progressed, and my newest project "Love With Strangers" came alive, I saw my perspective shift of how I saw myself as an artist. I feel like my new music showcases who I am and what I'm capable of more than ever before. I am very proud of how far I have come when looking back at my music journey.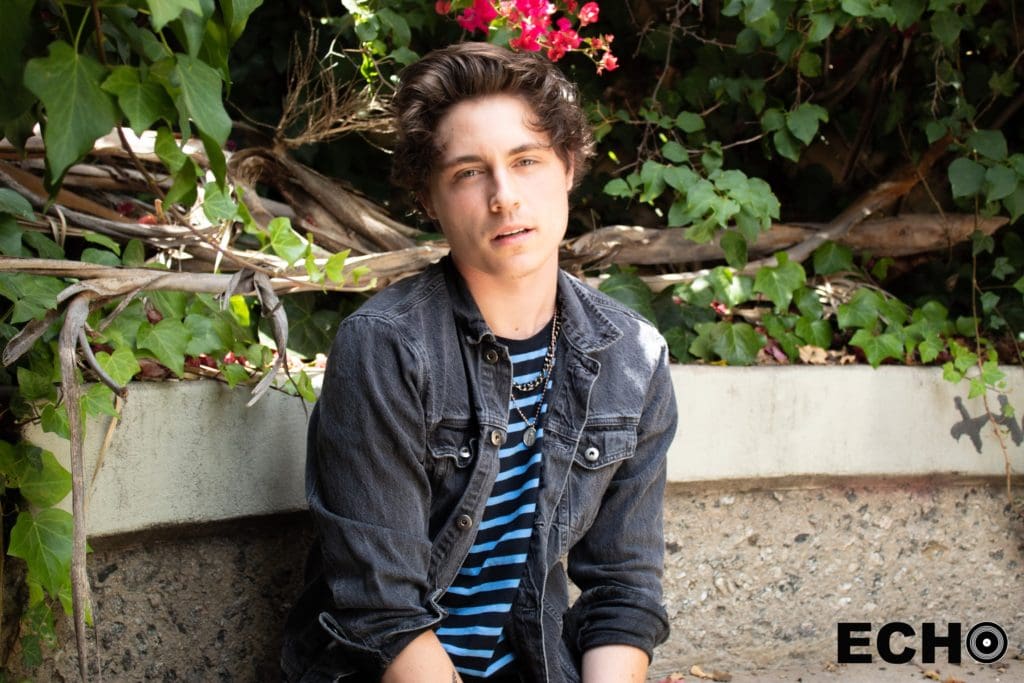 What was creating the second ep like compared to the first?
Well with this new project, I definitely got to have more fun creating it. I was really able to experiment and connect to who I truly was as an artist. Creating the first EP was such a great learning experience for me and kind of put down the foundation that was necessary for me to get to where I am at today. This project is bigger, bolder, and shows off a much more confident version of myself. I took a lot of risks and made the conscious effort to not hold myself back sonically or lyrically anymore. "Love with Strangers" is very me, and I'm hoping that people are able to hear that and connect with my new sound.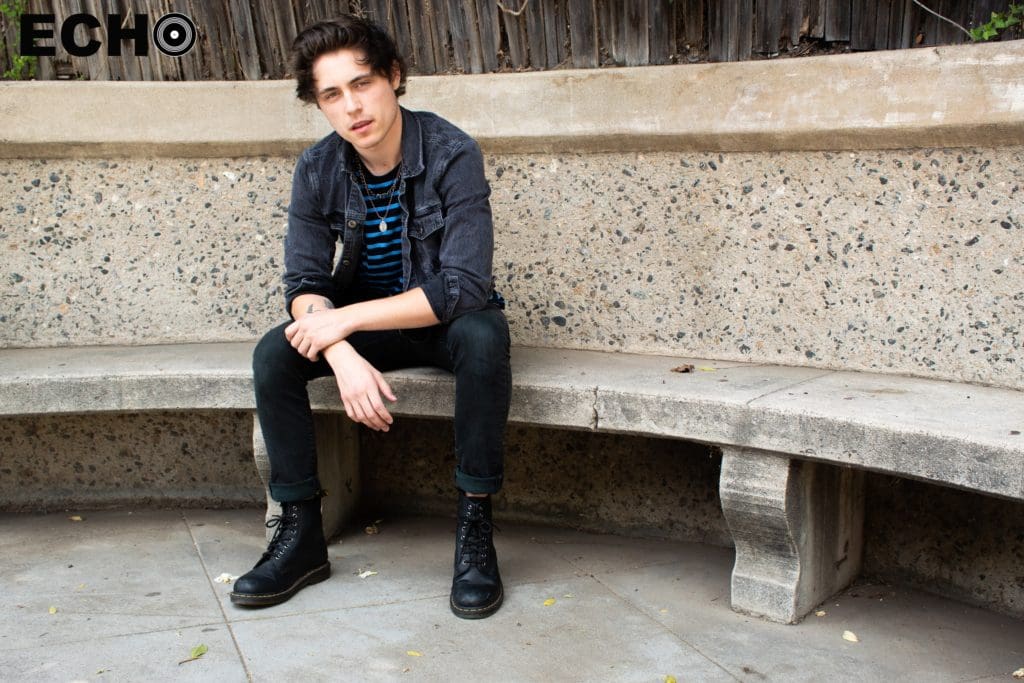 Is there a song that connects with you the most off your new EP?
That's really hard to say because as an independent artist who controls every aspect of creating each song, I have such a different connection to each individual one. With that being said, if I did have to choose one, I'd say "Damage" holds a very special place in my heart. It is definitely the most vulnerable song that I have ever written.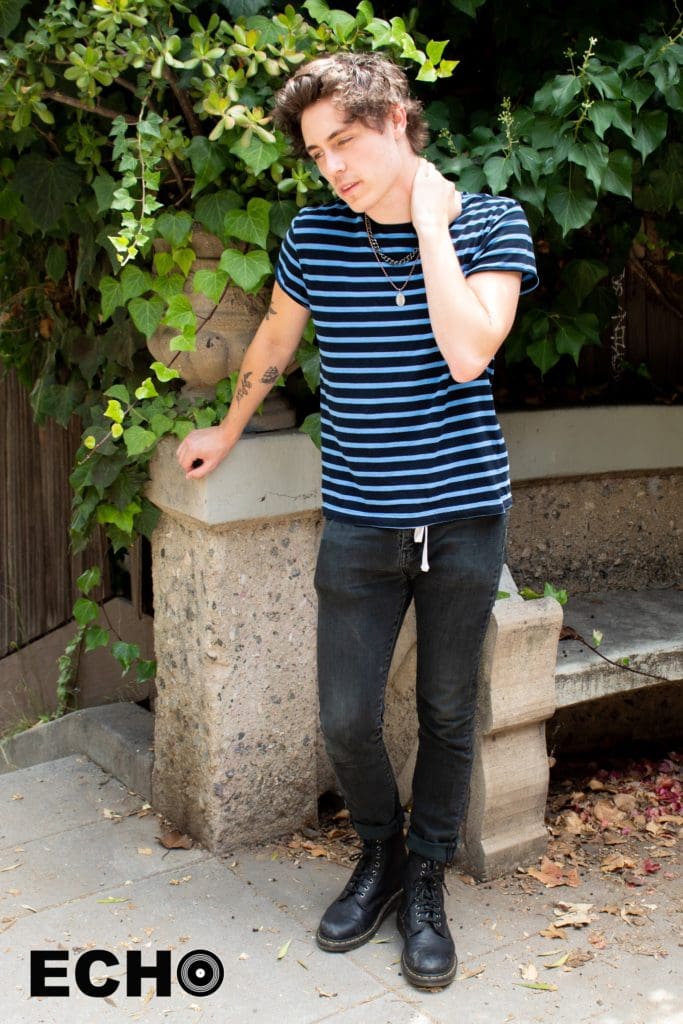 I remember there was a moment when I was mixing it where the vocals came in on the first chorus and I had to pause the session and take a break because it was overwhelmingly emotional for me. I also just really loved experimenting with the production on the track. I really wanted the instrumentation to match the story told in the lyrics, and I am so happy with the end result!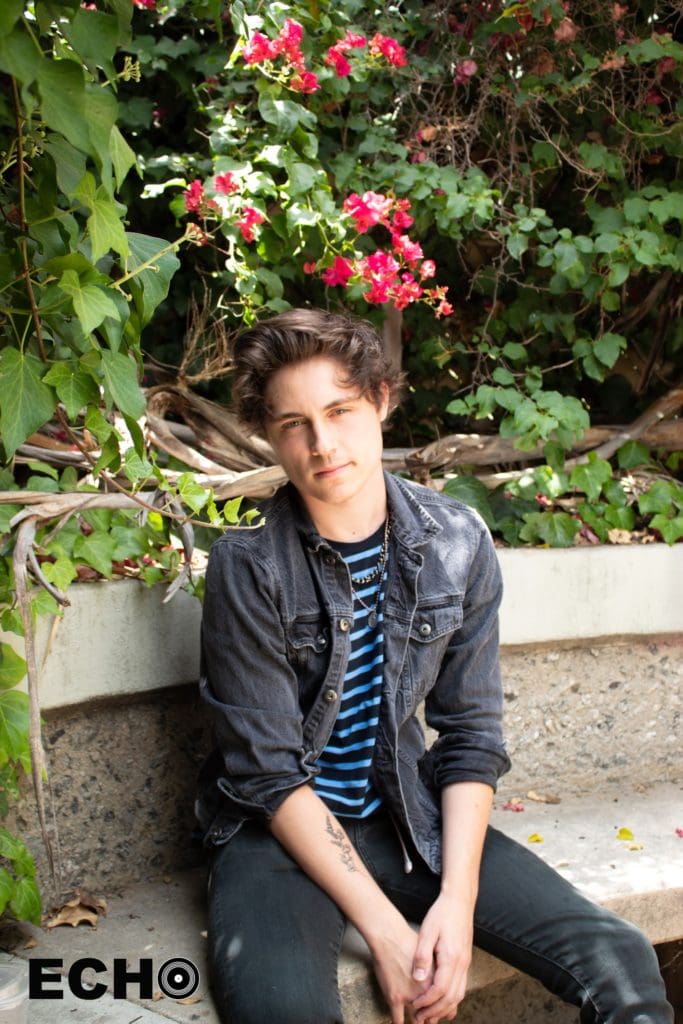 How would you describe your sound to new listeners?
What I like to tell people is that my music is "indie pop music that makes you want to dance while simultaneously cry your eyes out".. Oh and with a little bit of gay flare.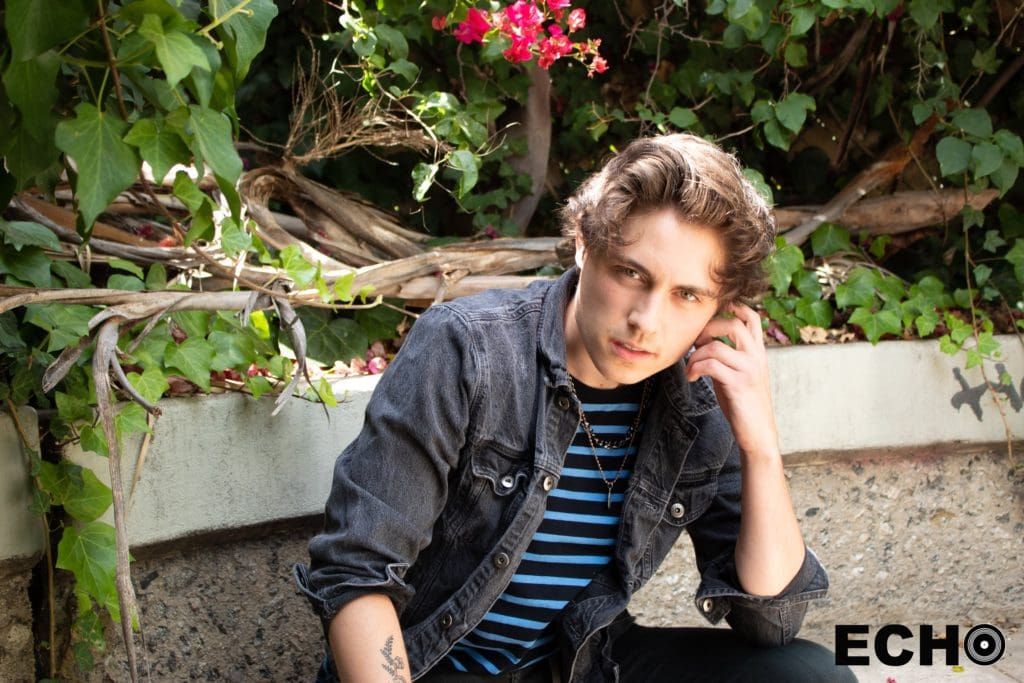 How did you end up journeying into the music industry? What got you started?
I was introduced to music at a very young age. My family has a pretty musical background. Growing up I also loved to write stories and was constantly creating something or another in my head. I think I was about thirteen when I wrote my first song. When I realized I could combine storytelling and music together, I became obsessed. High school was hard for me. I was a socially awkward, shy, closeted kid living in a small predominantly conservative town. I genuinely believe that my music got me through every rough patch I encountered. It was my escape. Over time it slowly became my passion and for once in my life I felt like I had a voice that I was never able to have before. I don't know where I would be without having music in my life.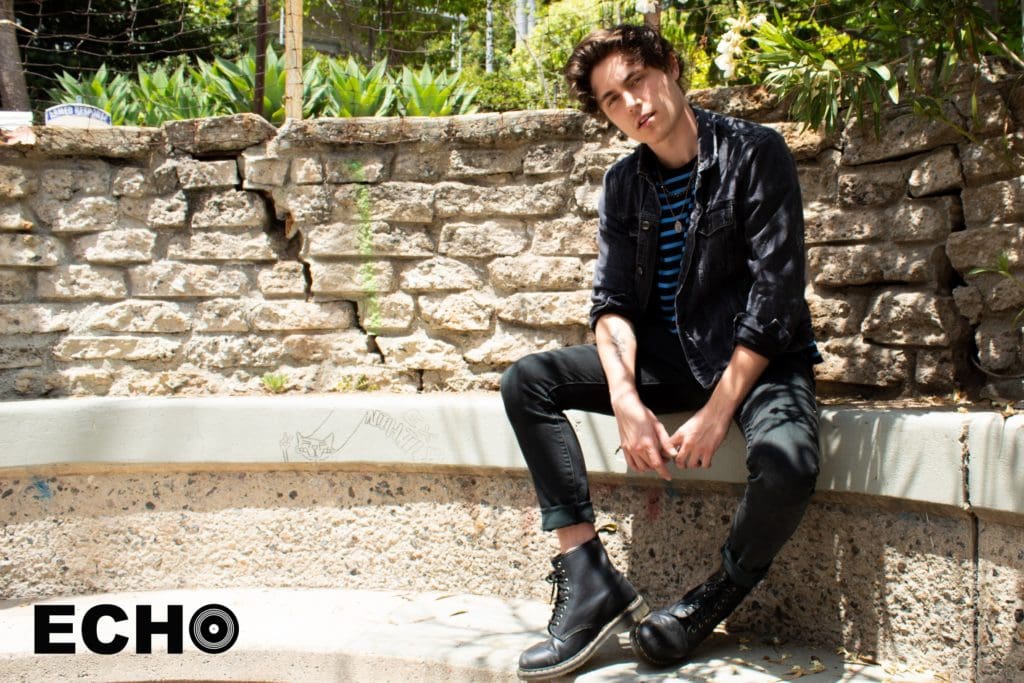 If you could set up a listener in a setting for them to listen to your music, what setting would that be?
Definitely driving in a car, preferably during sunset or at night. To me, there is no better way to listen to music than while driving. Whenever I am working on a song, I know it is completely finished when I am able to go on a drive and can play it in its entirety without hearing any more adjustments that need to be made. When I can get lost in the sound and enjoy it as a listener and not just as the creator of it, that's when I know I have something to be proud of."Love With Strangers" is a very summer EP, and I think the perfect situation for anyone to listen to it is during a long drive on a nice summer evening, windows down and the speakers all the way up.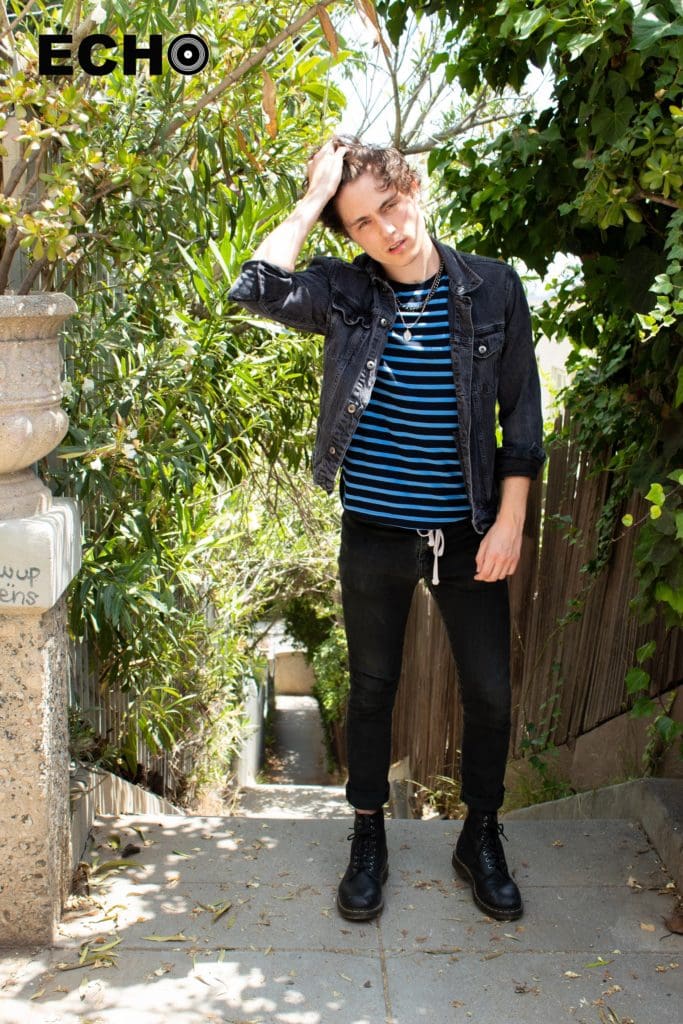 What's one thing you did to celebrate pride month this year?
As we all know this pride month was very different compared to years in the past. With the current state of the world and the fight to end racial injustice, it felt hard at times to find joy and pride during such unsettling times. I think one of the most important things that I did this pride month was taking the time to educate myself and acknowledge all the incredible Black LGBTQ+ activists and trailblazers who helped paved the way for us today. I think it is important to understand that we would never be where we are today without their fearless acts of heroism. We need to continue to uplift and advocate for Black people in our community because you can't celebrate equality until all members are treated as equals. We've come a long way but there is still so much further to go.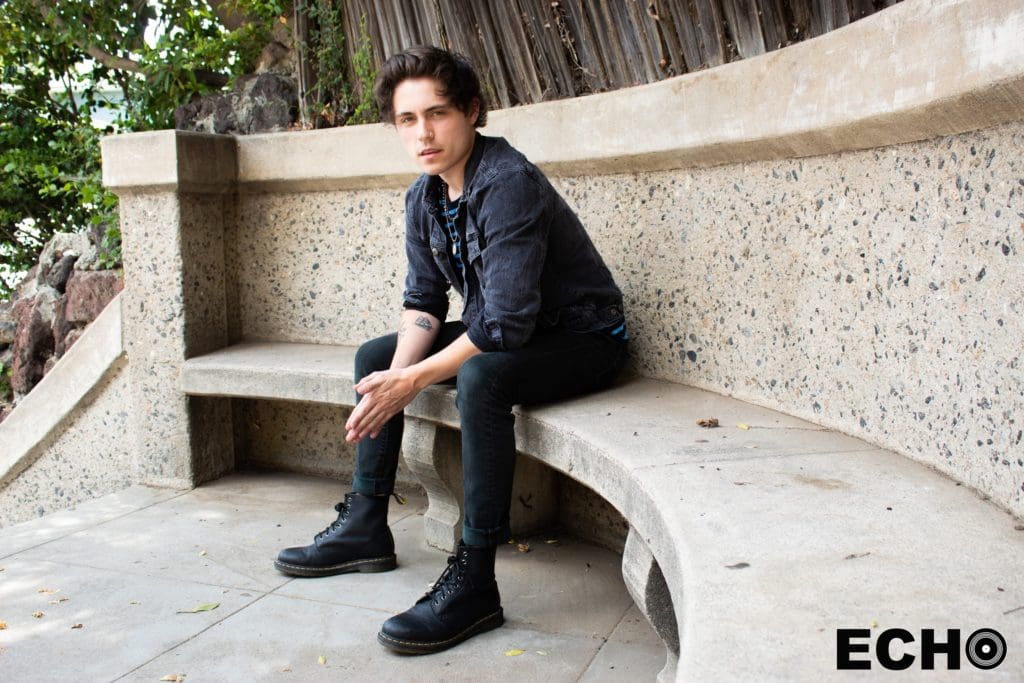 What's one quote you've heard in life that you want to ECHO out to the world?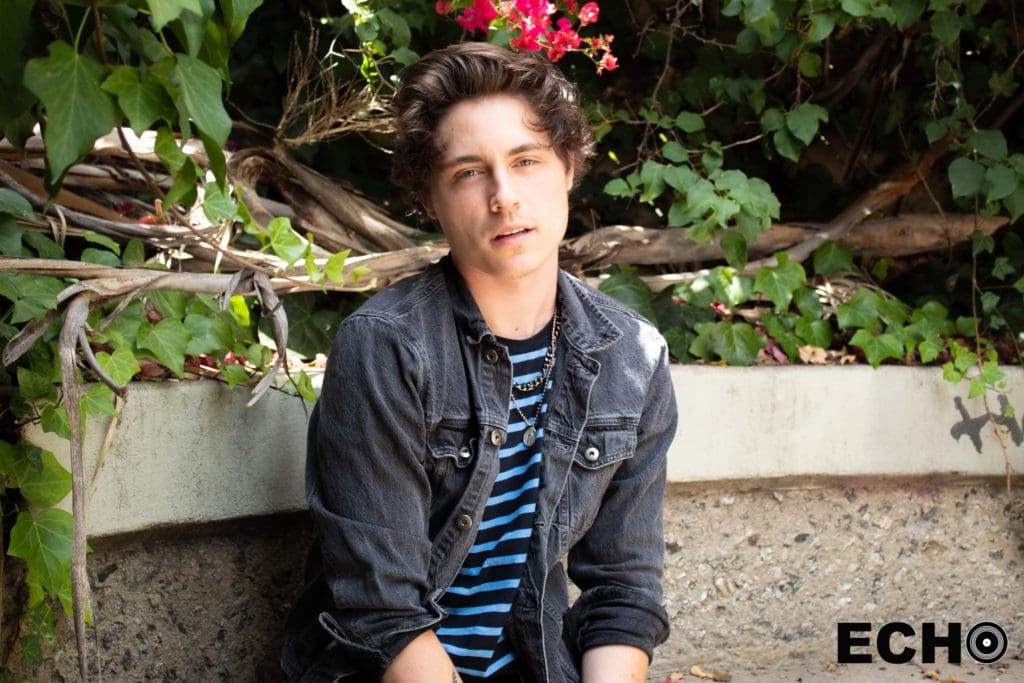 Recently a quote that I read from David Bowie has really been motivating me to be the best and weirdest version of who I am as an artist. He said, "I don't know where I'm going from here, but I promise it won't be boring". To me, as an artist and entertainer, I feel like it is my job to always be ready to create new art to the best of my ability. To always strive to be authentically weird, original, and creative. At the end of the day If all else fails, at least I can say I was always true to myself.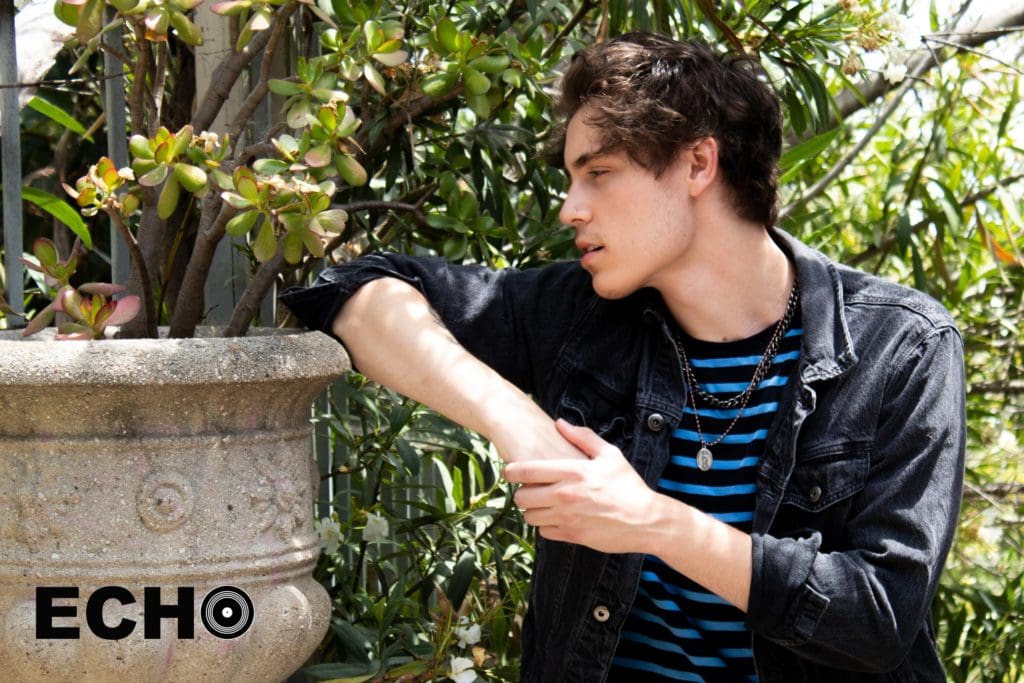 Stream to the new EP "Love With Strangers" now!