On May 19, KT Tunstall emerged onto the Sinclair stage to a sold-out Cambridge, MA crowd. The audience, comprised of various age groups, greeted her with thunderous applause.

The Scottish singer-songwriter began her set by rocking out on a cherry red guitar to her song "In This Body." She proceeded to take the audience on a journey through her 6 albums and 15 year career with songs like "Feel It All" and her 2005 hit, "Black Horse and the Cherry Tree." Mid set, she took it back to the 80s with a mash-up of her song "Hold On" with The Bangles's  "Walk Like an Egyptian."

After 13 songs and a brief break, Tunstall returned to the stage for an encore that included both originals and covers. She ended the night with "Suddenly I See;" another single that climbed the 2005 charts.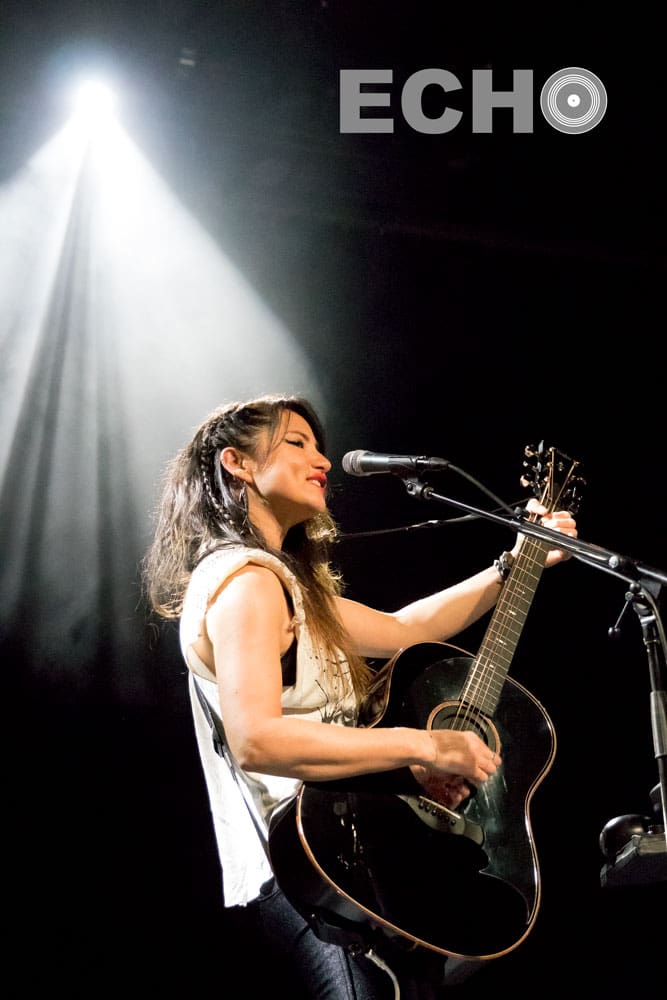 Both those seeking music from the soundtrack of their youth and contemporary die-hard fans loved the show.

Tickets to a KT Tunstall show near you can be found here.