As if we don't have enough talented Brits in the music business, let's add one more very talented musician while we are at it. Thomas Headon is a talented musician born in London and raised in Melbourne. He dreamed of moving back to the city to pursue music and was told by his mom that he had a year to get a "proper job," otherwise he would have to return home. Arriving in London just before the pandemic hit, Headon started to build a community online – blowing up on TikTok with 15M likes and over 400K followers to date – with his off-kilter live sessions, tongue-in-cheek charm and remarkable songwriting ability. Since blowing up and becoming a new heartthrob for many, Headon released his new EP Victoria, which arrived alongside an official video for the title track starring Charithra Chandran, the lead of the upcoming season of Netflix's hit series Bridgerton. The video depicts the nostalgia for how Headon and his first love created their own little world within the four walls of Headon's first ever car, from the innocence and the secrecy to the arguments and the euphoric highs. We chatted with Headon about his tour in America and much more below!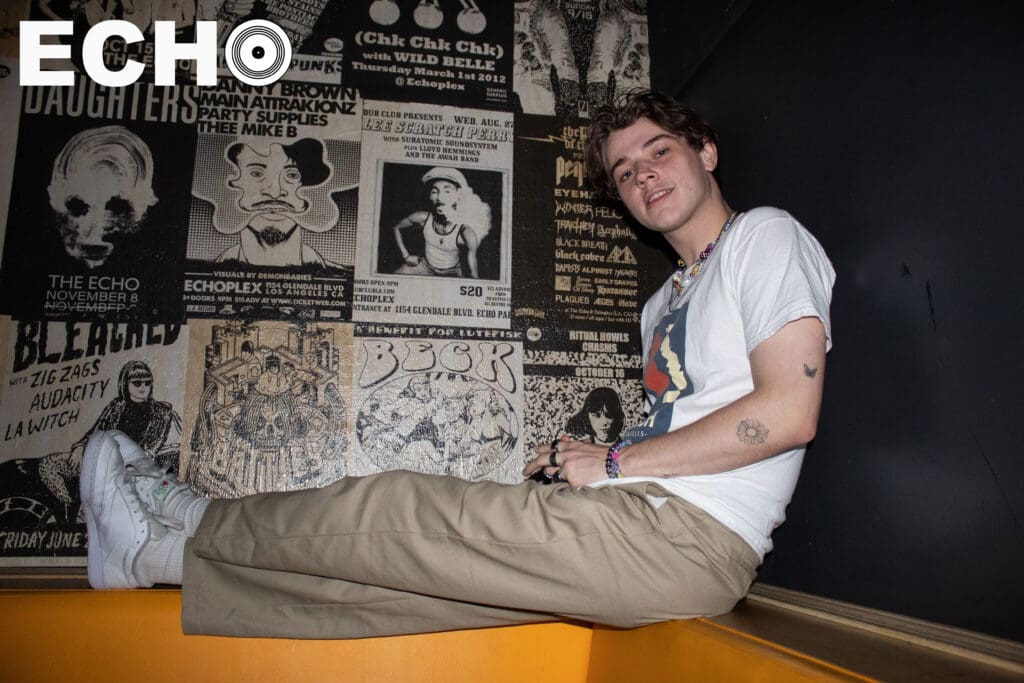 How are you?
I am well Echo. I have my coffee, I have my croissant, I am yet to have deep dish pizza but hopefully today is the day.
This is your first headlining tour in America? How does that feel finally playing your very own headlining shows in the states?
Feels amazing ! It's great to just finally be out here doing it. My entire career so far has existed online and in the UK. Feels like the UK shows have been getting bigger and better and we were waiting on the opportunity to make the trip over here, now we finally have and it's just so good to meet everyone and prove like "Hi I exist" lol. Makes me very excited to spend more time here, I love it.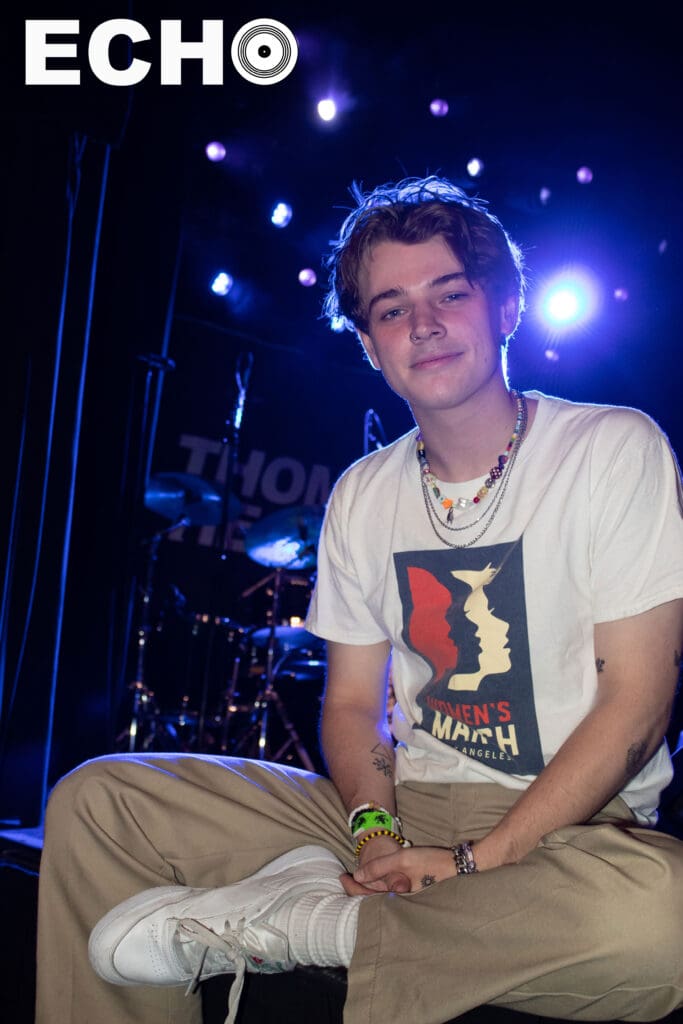 You just released an EP, called Victoria. The album itself has a very movie, romantic feel to it. What made you want to title it after the song "Victoria?"
Thank you Echo that's very nice of you to say. Out of all the songs on the EP, 'Victoria' felt like the ultimate description / title track that summarizes the whole record. It's a song about enjoying the time you set aside to do nothing with someone, falling in love with them, wanting to tell them, losing them and never getting the chance to have told them. The song itself has been boiling up inside of me since I was about 18, so to have it finished and on this EP it would feel like a crime to have not named the whole record after it, especially with all the other songs being in a similar vein.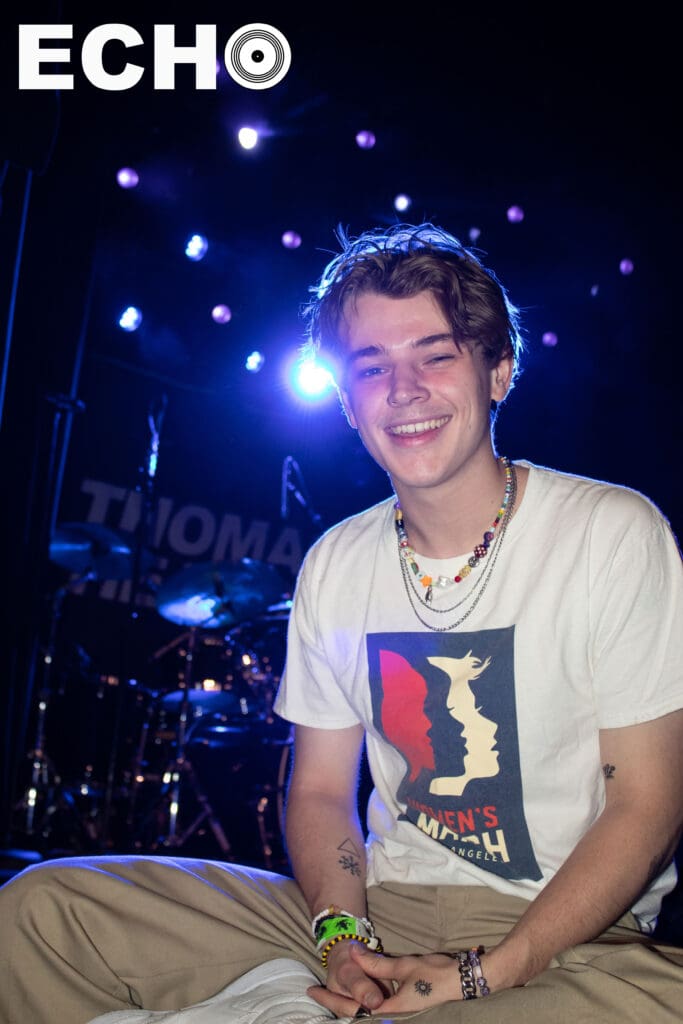 What was creating the EP for you like? Is this leading up to an album soon you think?
I didn't write all the songs like "cool this might go on my next EP", i was purely just writing to write and eventually all these songs fell into place. Not sure if it's leading up to an album, i've got a few more things in the pipeline until then, but I'm definitely sitting on songs I have right now and going "this is too good to throw away", so if that ends up on an album in the near future then great, if not then I'm sure it'll come out one way or another.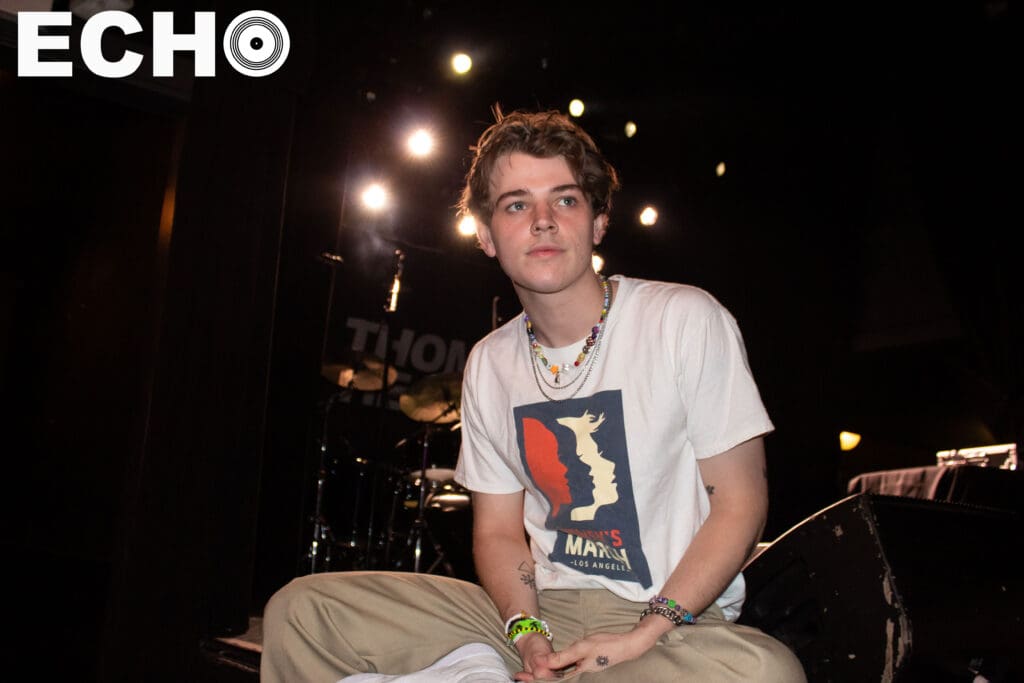 Do you have a favorite song off the EP, or one that means the most to you?
I mean not in a deep way but 'Nobody Has To Know' is so much fun to play live, and it was the first song I released off this EP so it feels like such a standout moment. Other than that probably 'How Do I Know', once again just so much fun to play live, that's also why it was kinda written, so it's great.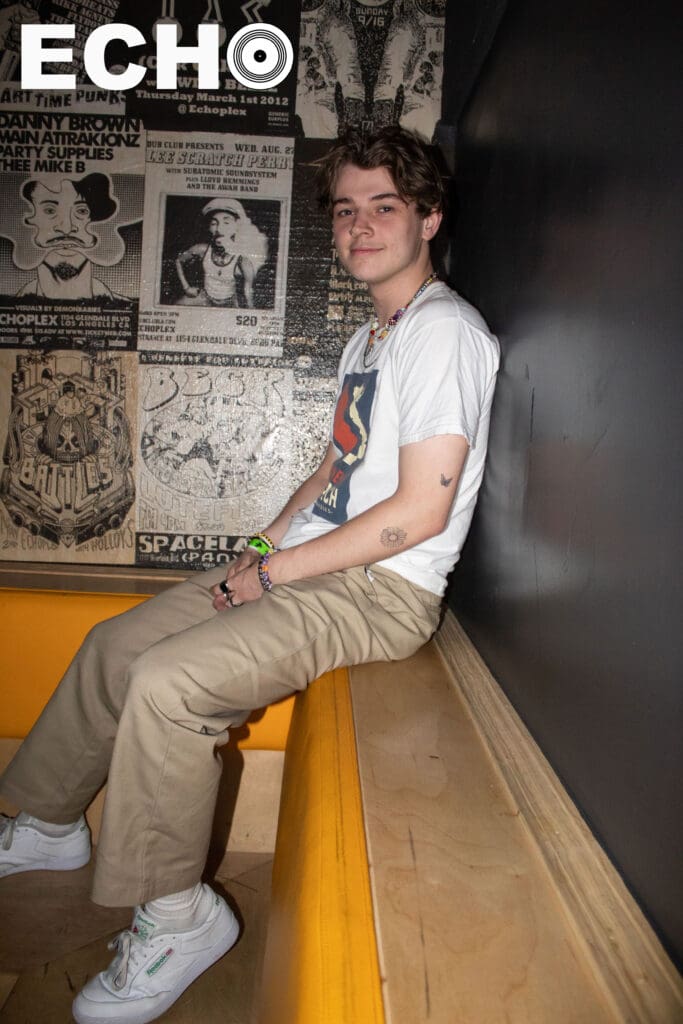 If you could set up a fan in a setting for them to listen to your music, what setting would that be?
I know I keep banging on about it, but 100% without a doubt at a show of mine! I adore playing live, it's how I got into music and how I enjoy so much music I listen to today… I think that's the perfect place to convert someone into a Thomas Headon fan or the best way for current fans to enjoy my music. A decently sized 300 cap venue where everyone's sweaty, loud, ready to have a great night, that's the setting.
What is one quote you've heard in life that you'd want to ECHO out to fans?
Peace love and weed. Can I say that? Idk. You decide. If not then let's say I said "a rainbow is only a rainbow if it's raining, not when you're wearing a bow". That's strange enough.
Stream Headon's new EP Victoria now!