Five years later, Nina Nesbitt is back with her second studio album, The Sun Will Come Up, The Seasons Change, is out now! The album is an eclectic yet cohesive record with a style that could be described as Pop with a capital P. With light electronic productions, stripped back synth, piano and guitar ballads and some R&B influences. The album was definitely worth the five year wait. Nesbitt is touring the album and she performed at The Great Scott, in Boston, MA where ECHOhad the chance to interview her before the intimate set where she performed her new album.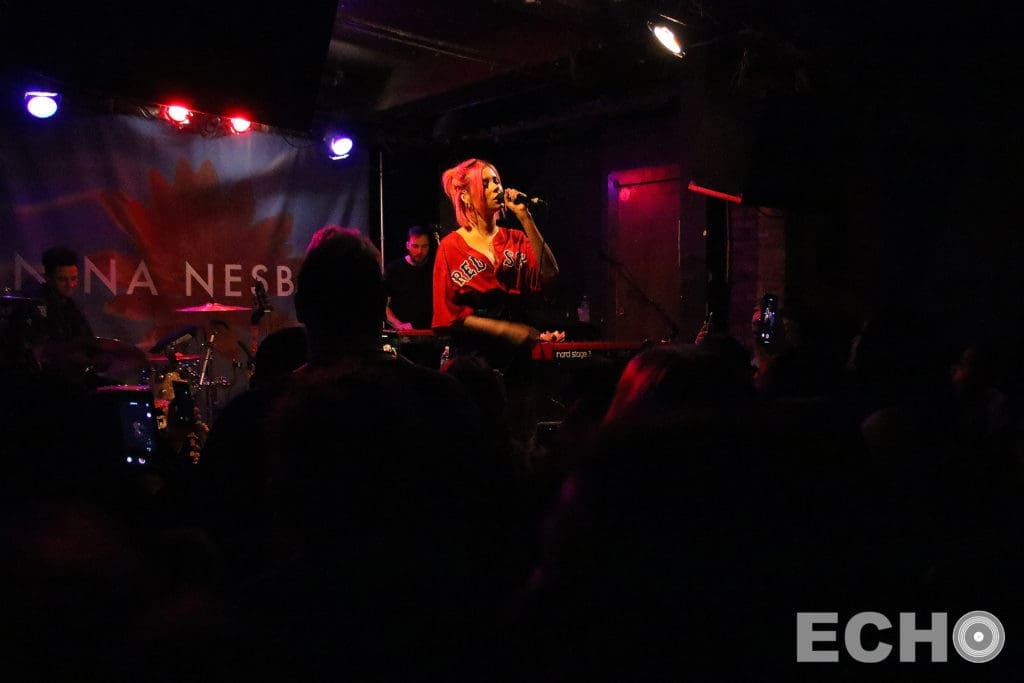 Your new album "The Sun Will Come Up, The Seasons Will Change," is out now. What can you tell us about the meaning behind the albums name and overall meaning of the album?
The meaning for me is personal growth and life in your early 20s. I think it's a really confusing and exciting time and there's so much you're trying to figure out. This album is basically me commenting on all of that. The name comes from the last track on the album 'The Sun Will Come Up, The Seasons Will Change' and I just thought it had a beautiful sentiment and one that people could interpret in lots of different situations.
What was the writing process like?
It was actually really chilled and fairly easy. I was writing mainly for other artists during the process so I was just trying to write the best songs I could write, without trying to put myself in a box. If I wrote a song I liked, I would keep it. It made me come out of my comfort zone with genres, such as Loyal To Me having that R&B feel to it. I also spent a lot of time in my bedroom studio learning production and using writing as a form of therapy.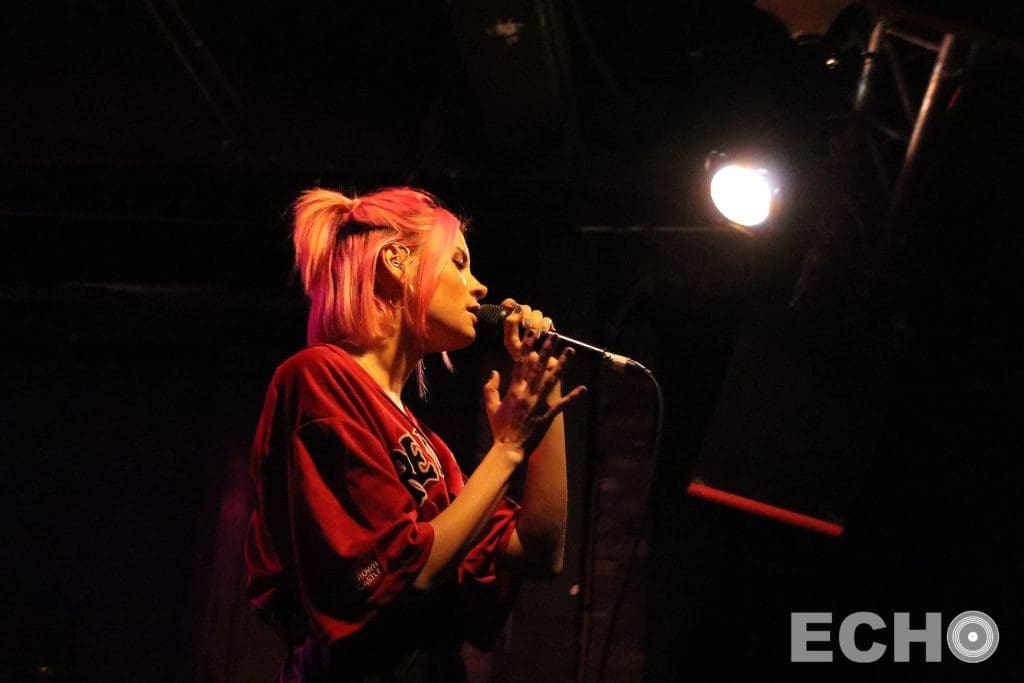 Do you have a favorite song off it?
Currently, The Best You Had. It's a song that doesn't seem to grow old for me. I love performing it live too.
You were unsigned for a little bit, was that challenging at all?
It was difficult to get people to take me seriously and work with me because everyone is, quite rightly so, looking for the biggest cut or production fee. It pushed me to learn production myself which I'm really thankful for cause I can now make my own music from anywhere in the world or any situation. I had a lot of free time to experiment too which was liberating.
One of your songs "Is It Really Me You're Missing," was almost sung by Rihanna, do you think the song would have been as successful if she sung it?
I can imagine it would have been a lot more successful haha! I would have loved her to sing it. A lot of the time it's about who sings the song, at what time in their life etc which determines how well it does, not just the song. Success to me right now, is being my true self when creating and having my fanbase love the music. I think i'm a slow burn artist.
Do you have any idols you'd want to collaborate with?
I'd actually love to write a song with Dolly Parton. I've been watching a lot of documentaries on her and I find her so inspiring. She wrote Jolene and I Will Always Love You on the SAME night. ALONE. so amazing.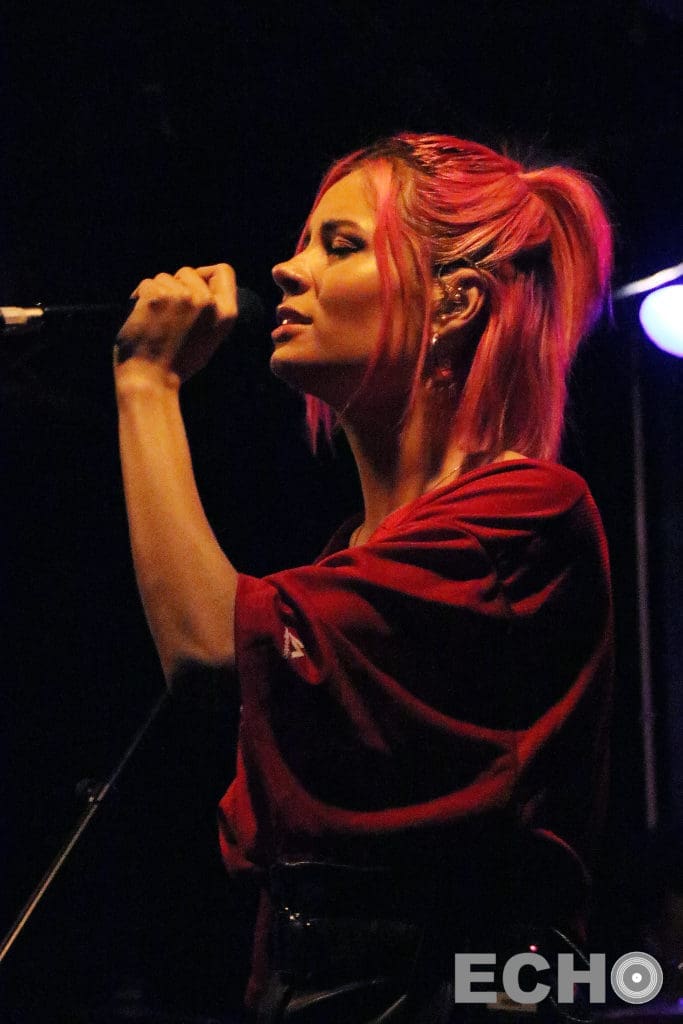 How is this album different than your past albums?
I've only released two but i'd say this album is just more mature. I wrote the first one when I was 17/18 and didn't really know who I was or what my sound was. I've had time to figure that out now and I think you can hear that in the record. I like to keep evolving and changing.
You also have a music video for "Is It Really Me You're Missing," how was shooting that? Do you have a favorite scene that you filmed?
I loved it. I got to go horseback riding in Norway which was incredible. I'm half Swedish so I wanted to go somewhere in Scandinavia to film it and honour my roots. My favourite scene is probably me riding Batman across the snowy field. It was like being in my own fairytale.
Your tour just started, how have the first few shows been? What can fans expect from the rest of tour?
The shows have been amazing! I'm absolutely loving them. It's so cool to finally have the album out and hear fans singing along with every word. The American crowds are so enthusiastic too. I'm looking forward to the UK as there'll be a bit more production as they're bigger venues.
Finally, what's your advice to people who are struggling to get into the music industry?
Make sure you have something unique and interesting about you because there's so many new artists now. You definitely need to be able to stand out and make sure you're ready because sometimes you only get one shot to make a first impression. I think just working at your craft is the most important thing and if you're good enough people will eventually hear you.
Make sure you get tickets to one of her shows below!
03/09 – Toronto, ON – Velvet Underground
03/11 – Chicago, IL – Schubas Tavern
03/12 – St. Paul, MN – Amsterdam Bar & Hall
03/13 – Milwaukee, WI – Back Room @ Colectivo
03/15 – Denver, CO – Lost Lake Lounge
03/16 – Salt Lake City, UT – Kilby Court
03/19 – Los Angeles, CA – The Roxy
03/20 – San Francisco, CA – Swedish American Hall
03/23 – Portland, OR – Holocene
03/24 – Seattle, WA – Columbia City Theater
For tickets go to: www.ninanesbittmusic.com