If you are familiar with Sammy Wilk, Bazzi, Shawn Mendes and more from the Magcon/Vine era, you might know of Kenny Holland. Holland was one of the original vine users that started to get recognition from posting six second covers. Eventually he built up a following to where he was able to start a career from it. From his music in 2015 that included songs such as "Lifeline," "So Long" and "Dreamville" to his recent music such as "Grandchildren," "Shanti" and most recent song "Nobody's Home." Holland is looking to release even more music this year and make it aware to fans that he's back and ready to release more music for his dedicated fans. ECHO had the chance to catch up with Holland to talk with him about his new music and more!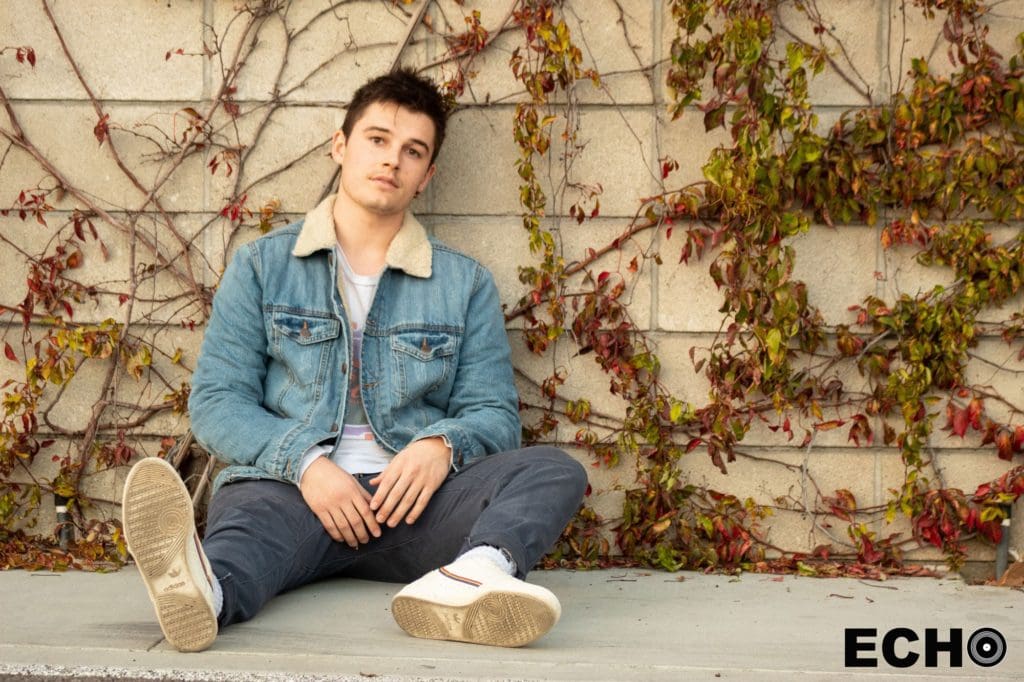 How are you doing so far this year?
So far so good, this year, 2020. Last couple years have been a little bit rocky but 2020 has felt really good so far.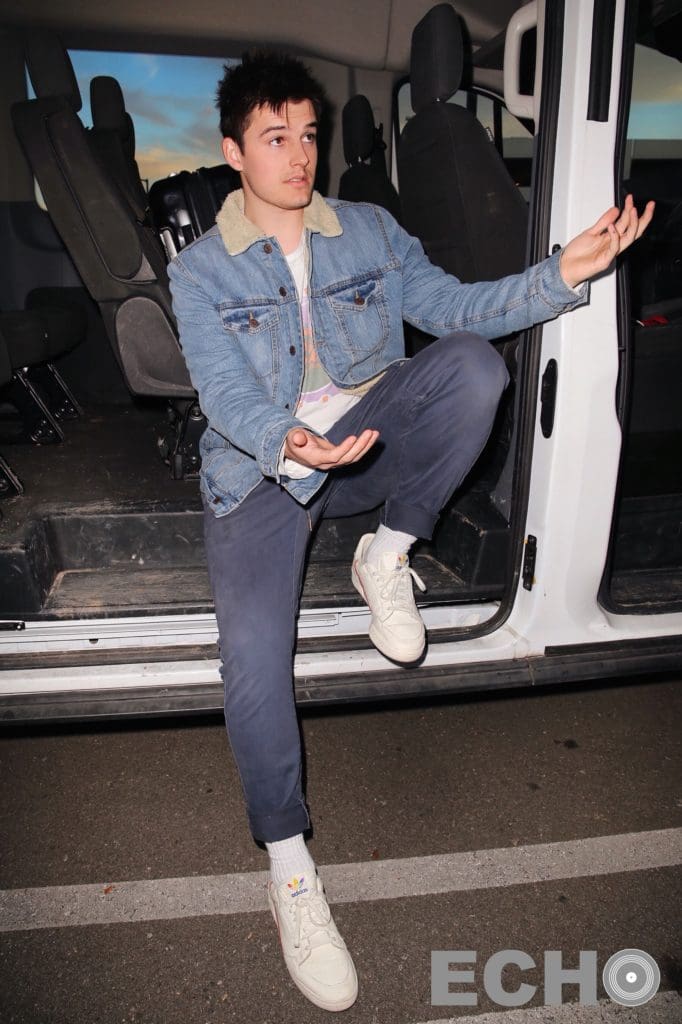 At the end of last year you released two new songs, "Grandchildren" and "Nobody's Home." What were you feeling when you wrote those two songs?
So when I presented "Nobody's Home" I told everyone that I was at the lowest point of my life, so I was not feeling too hot when I wrote that song. "Grandchildren" I actually started writing four years ago and then just finished it this past year, so it kind of already had a place in my story but it just found it's finishing touches with everything that I've been experiencing.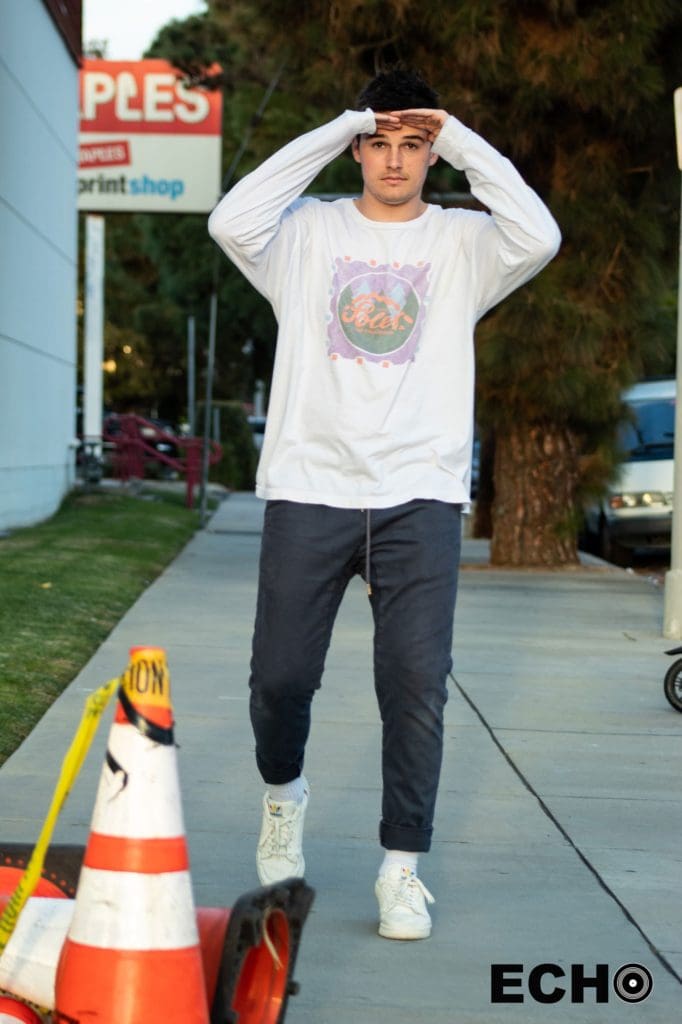 So you finished the song over the course of three/four years. How do you start a song and then know when to add on to it?
I call it a divine experience. I don't feel like that has much to do with me as it has to do with the music. The first 50% of it was written back then and it wasn't until I experienced different things in my life until I realized "oh now I know how to finish what I started."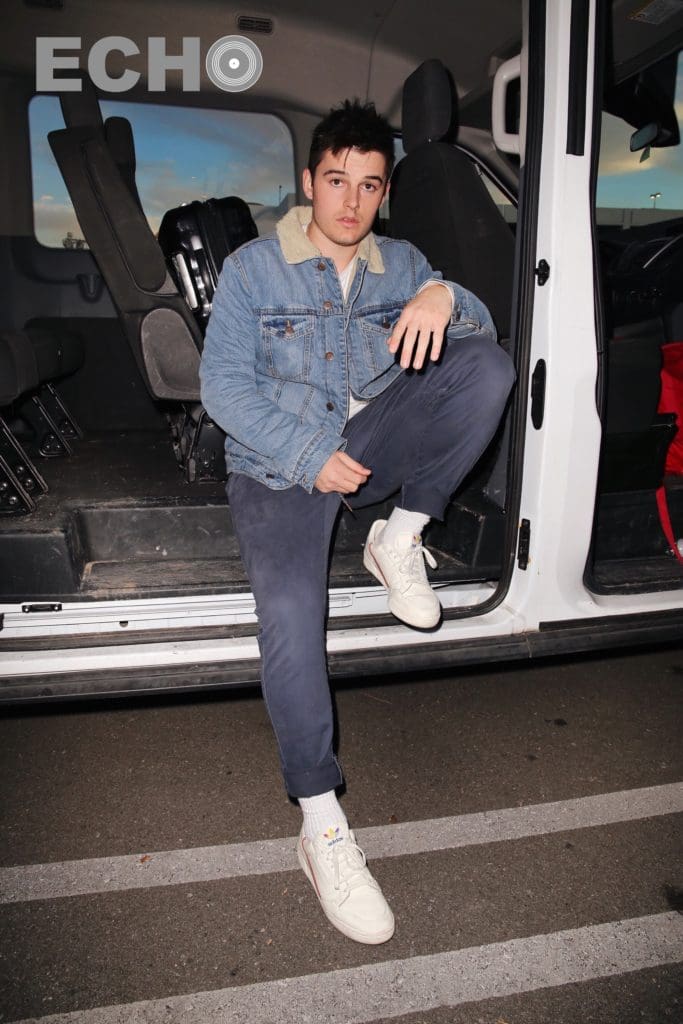 Do you have a song that connects with you the most between the two?
Definitely "Nobody's Home." They both connected with me in a really big way, which is why I released them, I know they're not that conventional, they're kind of outside the box, so I purposely did that, but they just connected with me so strongly that I felt like I had to release them, no matter what is trending.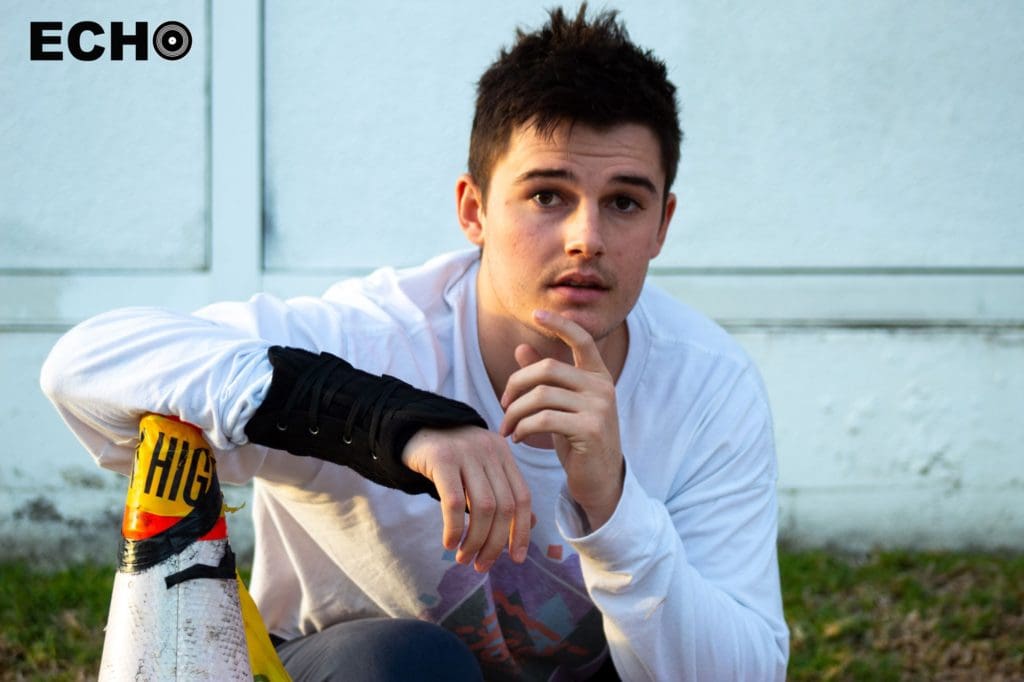 You posted on Instagram for "Nobody's Home" where you wrote in the caption saying no matter if you have one follower or one million followers, you still have to learn how to get up. How do you stay mentally grounded in this industry?
I'm still trying to figure that out honestly. I came into the industry with a very hopeful and bright eyed and bushy tail demeanor and now I have a way different perspective on it than I once did going into it, so it's kind of a constant thing for me. Recently, I have felt the most grounded in a long time. I'm learning as time goes on.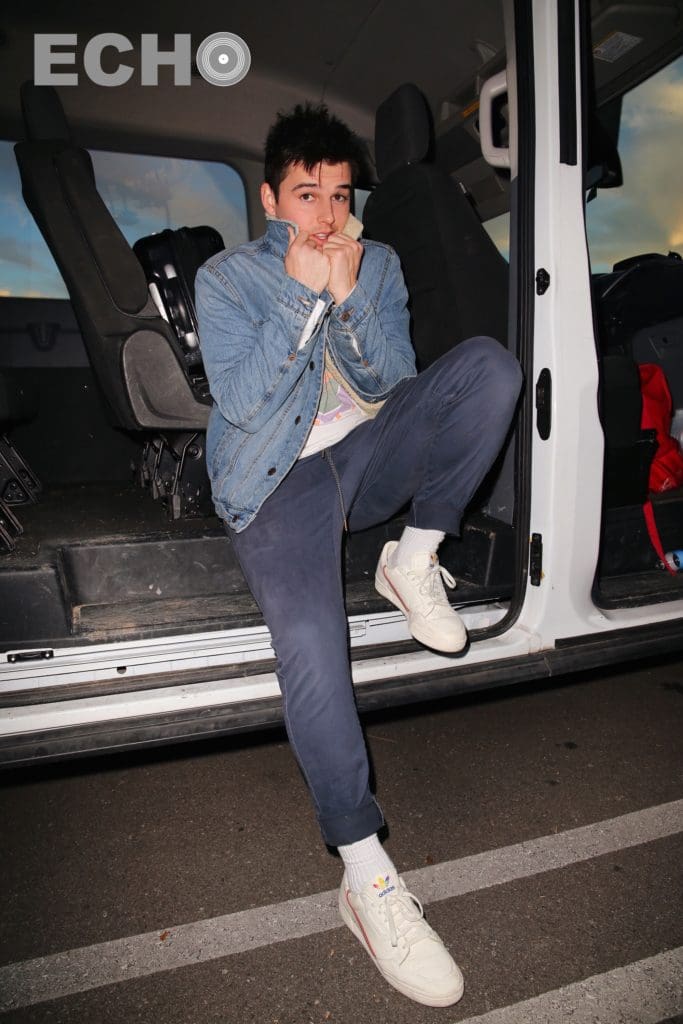 How did you get started in the music industry?
I started playing piano when I was 8, then I started playing shows when I was 14, then I released my first single and album when I was 16 and then when I was 18 Vine popped up. It all fell into that type of timeline.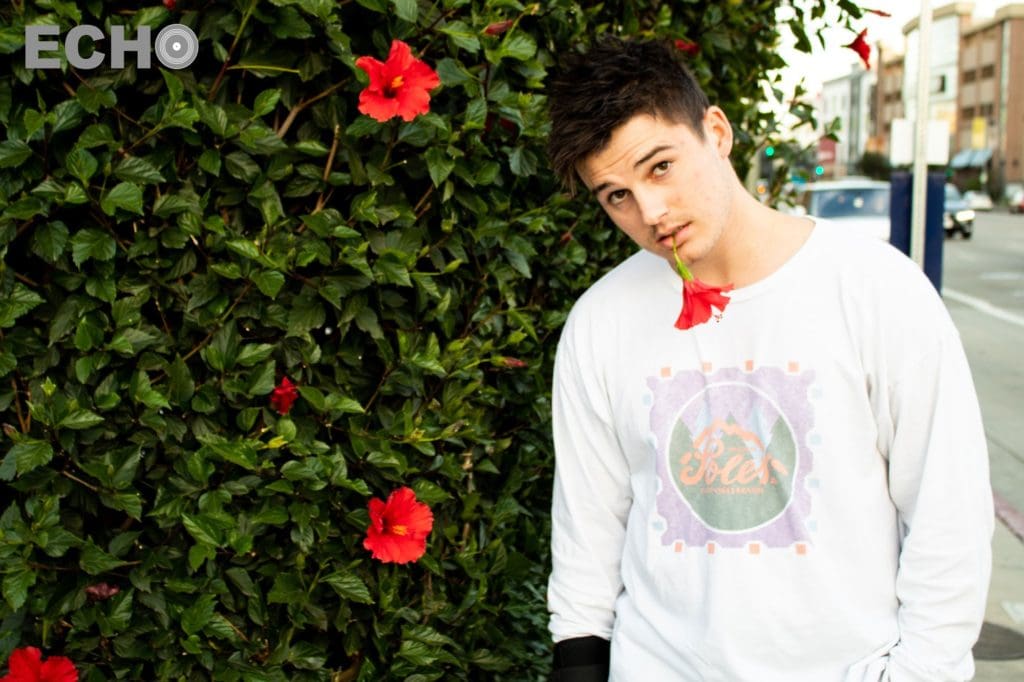 Is there anything, looking back on your 14 year old self, that you wish you knew then that you do now?
I guess what I would tell my 14 year old self, setting up his keyboard playing at local frozen yogurt shops in Arizona, mind you, I would look at him and say "bro, just grab some fro-yo." I would say just chill, chase your passion as hard as possible but there's also other important things in life.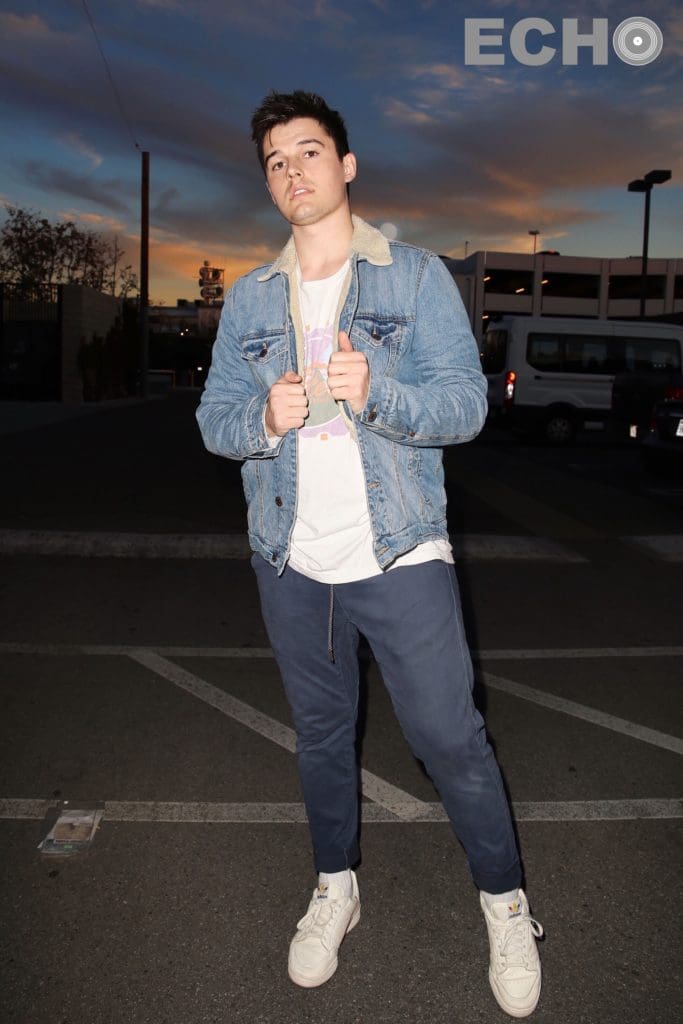 What is your song writing process? Has your sound change since releasing music back in 2011?
It's definitely changed since 2011 when I first started releasing music. The process hasn't changed that much, I've learned a lot more, working with people and just having more time, but the process is fairly similar, which is kind of cool to be able to hang on to that.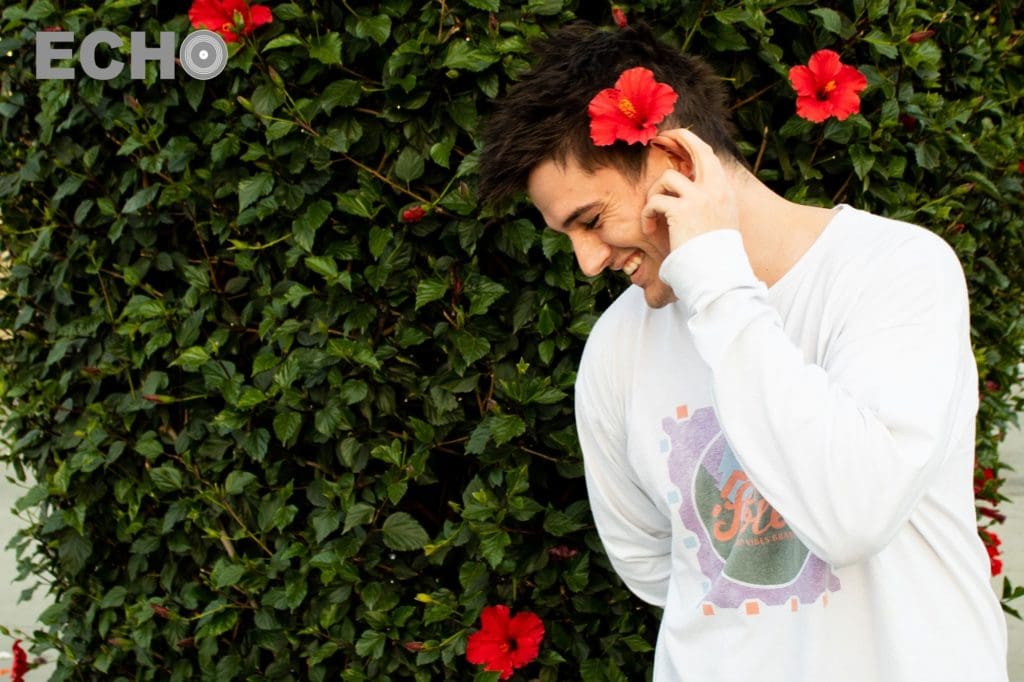 How has music influenced you as a kid? What inspired you to get started in music?
It's interesting because, you know the saying "No one ran a four minute mile until someone ran a four minute mile," no one could run a four minute mile for years, as soon as someone did it, that very year, everyone did it. That speaks to the concept, if you believe it's possible then it can be done. To that concept, I didn't believe that it was possible until I saw Justin Bieber do it, so I didn't know I could run my four minute mile until I saw someone else do it, but once I saw someone else do it was game over and I knew I could do it.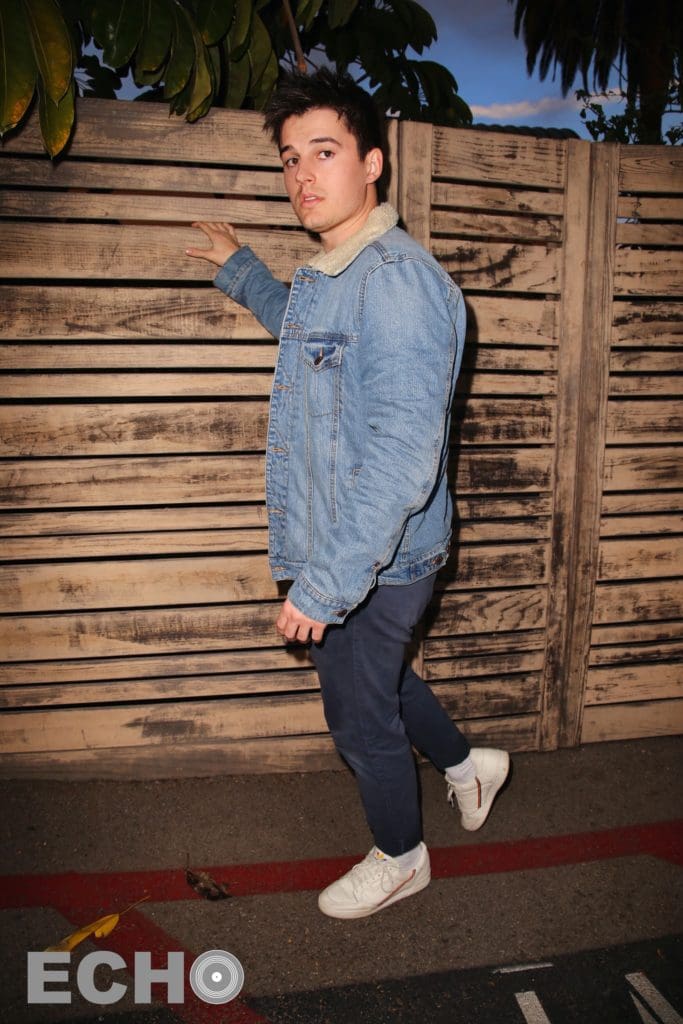 Have you had the chance to send videos to him or has he seen any of your videos?
I don't know what he's seen of mine but I have played a game of ping-pong against him in which I regretfully lost.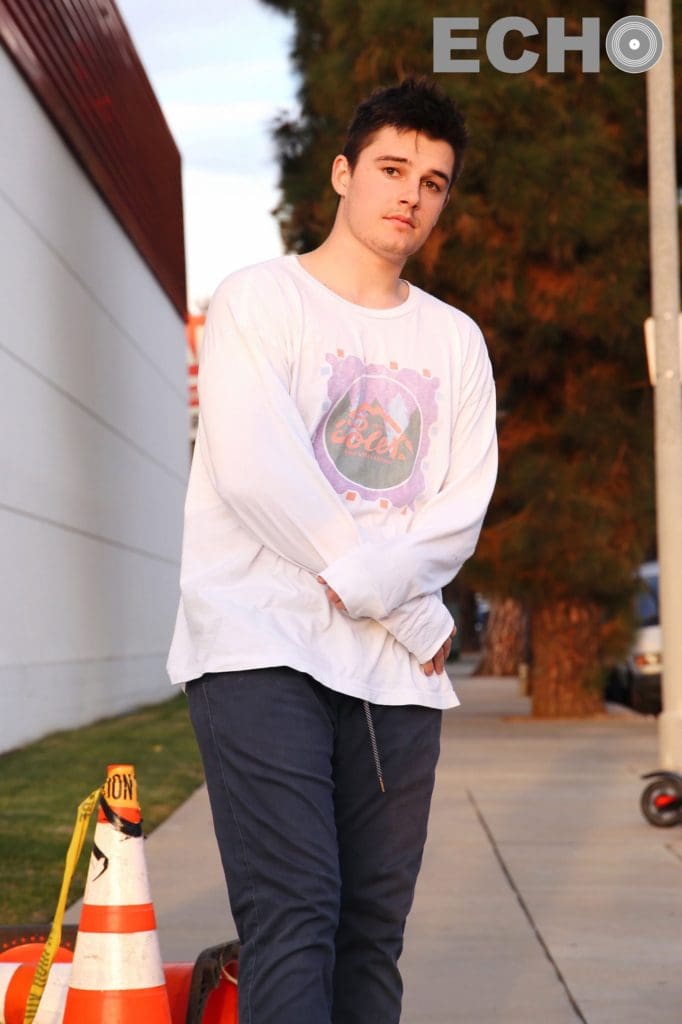 If you could set up a fan in a setting for them to listen to your music what setting would that be?
Dude, live at one of my shows. I want to be able to tell them a story a long with the performance, anywhere they'll come to listen.
Do you have any shows planned for this year?
I don't have any shows planned, but I do plan to reignite my social media. It's fallen pretty dormant because I've been off the grid for a minute. Really the last three years I've been inactive, so it's affected by social media and fan base. This year I'm going to focus on releasing as much content as possible. I would love for that content to be in the form of original music.
A lot of fans have stuck by you for the last three years cause you still have one million followers on Instagram alone. What does that feel like knowing your fans have stuck around?
It makes me feel that I have a lot of work to do. They have continued to give to me while I have, for whatever reason and personal life stuff, I have stopped giving to them. That's where the disconnect has been happening. I just want to give this year.
What is one quote you've heard in life that you want to ECHO out to fans?
I'll just pull from my favorite John Mayer song and say "Don't stop this train." Life is so beautiful and I have experienced some very shadowy versions of it, myself, as I'm sure everyone has. The more I look at life, the more I'm excited to be on this train, I just want everyone to be happy.
What's your New Year Resolution?
I have about nine but I started a very strict fitness and dieting situation and just not think so much this year. I have so much music that I haven't released over the past four years just because I've been a little scared of what people will think, so I'm trying to break that barrier I've been facing and just release music.