Shoffy might be new to the music industry but his music such as "Motions," "Cool Again," and "Takes My Body Higher" makes him a must listen to artist. His latest album, Lenses builds further on his own electronic-pop sensibilities meshing dark house beats, tropical-pop and soaring walls of synths to create a sound that is distinctly pop but also his own.
Shoffy is currently on tour and you should see him because you'll be in such a great mood after his show.
ECHO had the chance to chat with Shoffy before his set in Boston, MA.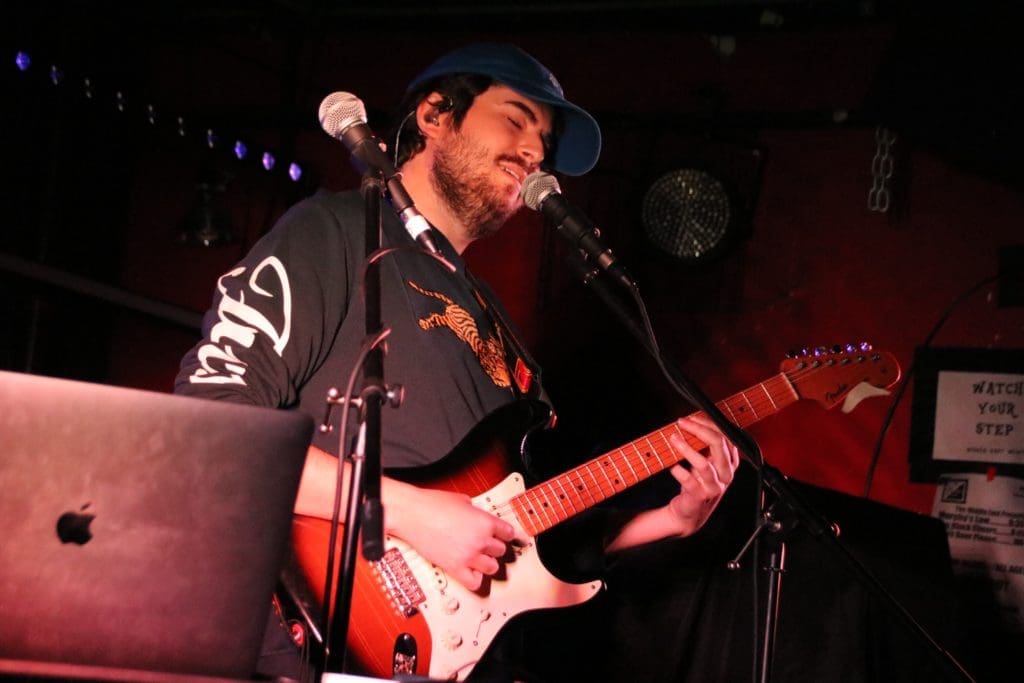 How did you become interested in music?

I grew up around it. My Mom plays classical piano and my Dad played guitar growing up.  I think before I even knew what I was doing I started playing guitar. I was introduced to it around three or four – really young. I don't totally remember when I was first introduced to it, but I started playing guitar and piano, and singing super young – around 3,4 or 5. That was the early days of it. I continued on with it. I really latched onto guitar. I remember doing violin lessons at one point and I ran out crying because I hated it so much. Guitar – I found something in it that I really enjoyed. I ended up sticking with that and a bit of piano too.

You released your "Lenses" album last year. What was the writing process like for that and do you have a favorite song off the album?

The writing process was about a year long process. Most of it I did myself, but there are about three or four collabs on there. I got in with this guy Sam Farrar. He's in Maroon 5. He was in Phantom Planet too.  He's a really cool producer and songwriter. I got in with him and this guy Jake Torrey – he's also a songwriter. So we did Cool Again together and that song has been streaming a bunch. It's hard to pick a favorite from it, but that one is definitely doing the best. I think I was most confident with that one after finishing it.  We all were. We were like man this could really get out there. We were really excited about that one. Mostly just at home studio – working on stuff myself – kinda isolated thing. About a year of just… when I feel inspired… I usually do spurts of it. I'll work for a few days like 10 hours a day or something and then a week off. And then really intense and then a week off. When I feel really inspired is when I'll really dig in work and work on stuff.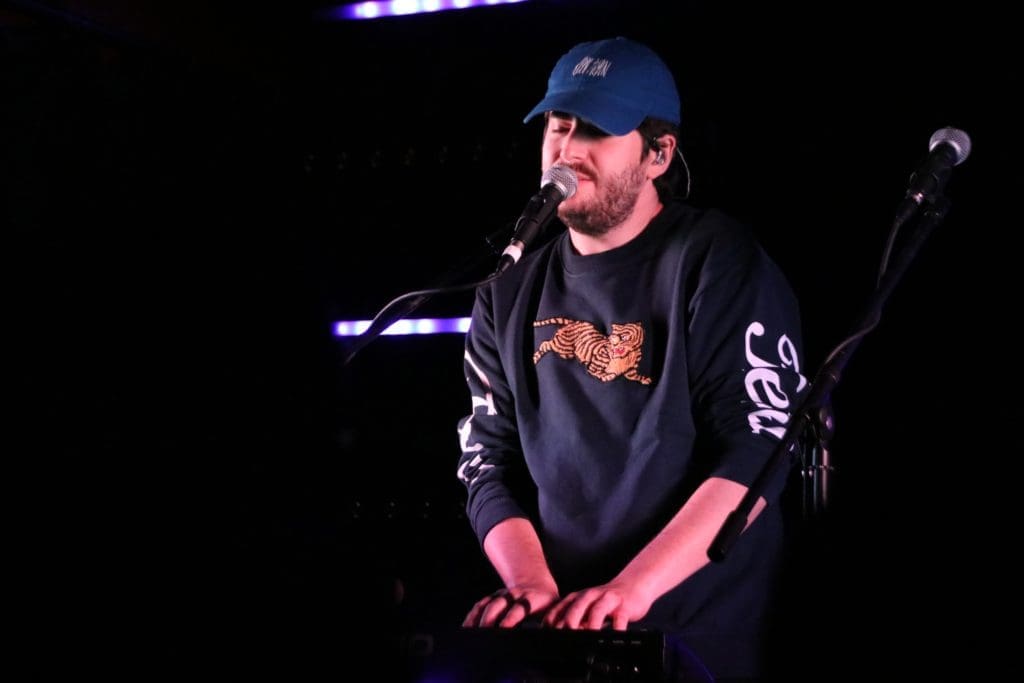 Do you find that that pattern of intense and off to benefit to your writing process?

It works for me. I kind of enjoy it because when I'm really into something , I get really excited about it. Then I pretty much go pedal to the medal. You know – really going at it full force. Then I won't feel that inspired for a bit of time. It's kind of random like that.

You're involved with a lot of the music aspects of your album like producing, writing, playing the instruments – do you find that really important in your music?

It's definitely nice being able to do everything myself and not having to rely on people to get a song done. It just nice to grind out a song and be done with it and not have to depend on other people. It kind of draws out the process when you have 5 people involved. You could spend months on a song. Like Different Skies I did it in two days or mostly one day.  I can get stuff done myself; so that's a nice part about it. That being said, collabing is also awesome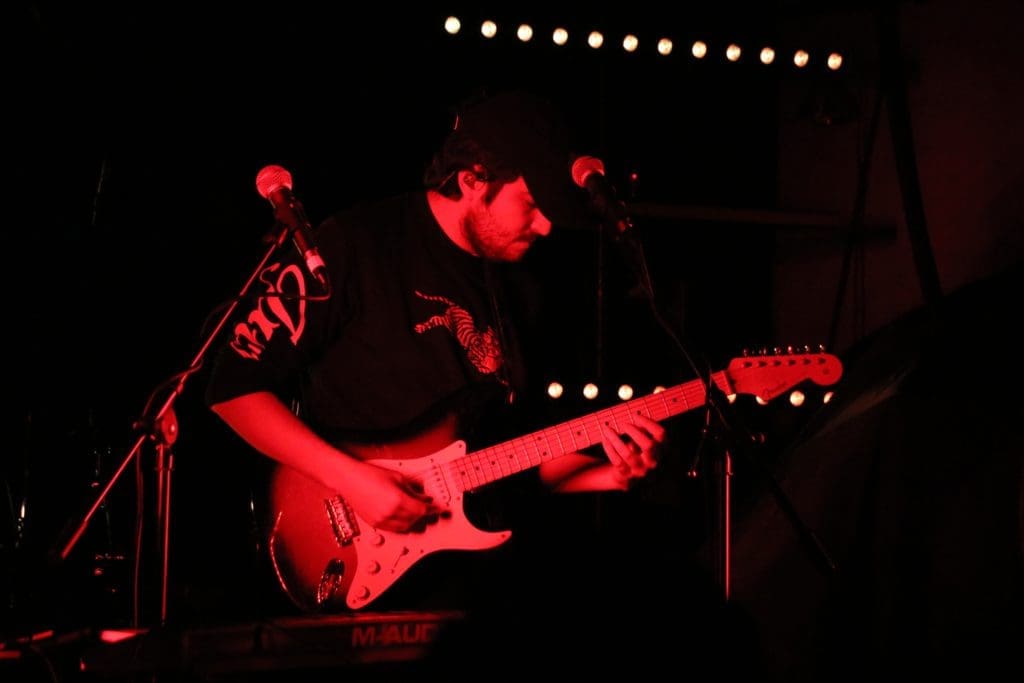 You worked in finance as well, did you find that to be useful when you switched to music?
I studied business in college and I think some of the skills maybe helped me learn. First of all, I think most of the skills you learn in school end up being irrelevant which is kind of annoying, but I do think some basic things and maybe some of the business classes transfer over in terms of looking after yourself, when you're dealing with looking at agreements and just being mindful of what your getting yourself into; looking for the contracts, getting a good lawyer and being business savvy.
Do you have any advice to people trying to switch from their current day job to music?
Ya, keep at it and don't feel discouraged, I started when I was 17 and it took me 10 years. I think if you just keep at it and follow your passion and ya I was working full days but you go home and work on music and grind it out on the weekend, just find a way to make it work.
You worked with Sam Farrar of Maroon 5, how did that collaboration come to be?
Management, my manager knew his manager, I think they have known each other for a while and just connected us.
Did you learn a lot of cool and interesting things working with someone who has been in the industry for a while?
Whenever I do sessions with people I tend to pick up stuff, you learn new plug ins, figuring out which software to use. I definitely learn new stuff from everyone I work with.
You performed at last years Coachella, what was that experience like?
It was pretty awesome and I went to Coachella in high school, and it has all this hype around it so yeah I was pretty stoked. There was around 10,000 people in the crowd, we were at the Sahara tent, the whole thing was pretty surreal. It was less nerve wracking because of all those people.
What are you excited about for this tour?
Going to cities I've never been to, meeting fans, they're all super nice, I have awesome fans. It's really cool to have people tell me how they've been listening to my music for the last four years.
Do you have any plans for 2019 going forward?
I want to get an album done, ideally put it out this year too. I like doing a project a year, if I could stick to that, that would be nice.
To purchase tickets to his show closest to you, click this link.