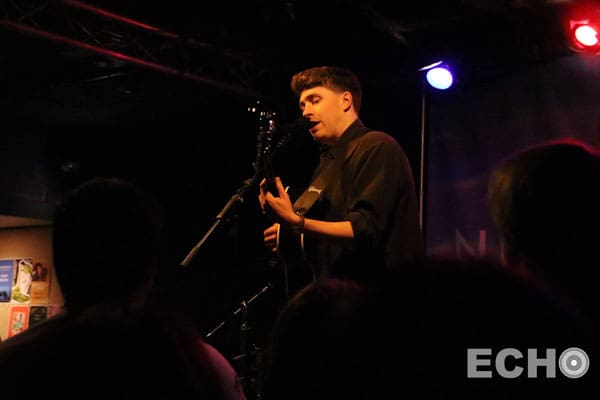 "It never fades away, it's staying," are the famous lyrics that start the 2018 hit song "Remind Me To Forget" produced by Kygo and sung by Miguel. What you don't know, or most of you don't know is who wrote it. Phil Plested, also known as Plested, is a singer-songwriter from London, UK. He started his career as part of a duo called Chasing Grace. Since then, he as gone on to write songs for Little Mix, Zayn Malik, Emeli Sande, James Morrison and Kygo. Plested just finished up tour with Nina Nesbitt in America and ECHO had the chance to chat with Plested about his music and songwriting.
You released your album, First and Foremost back in December. What was the writing process of that album and what's the theme of the album? 
So I wrote the project with loads of my close friends! Some songs are a little older and some are brand new. But I feel they all tell the story of the balance between trying to find love whilst chasing a career in music!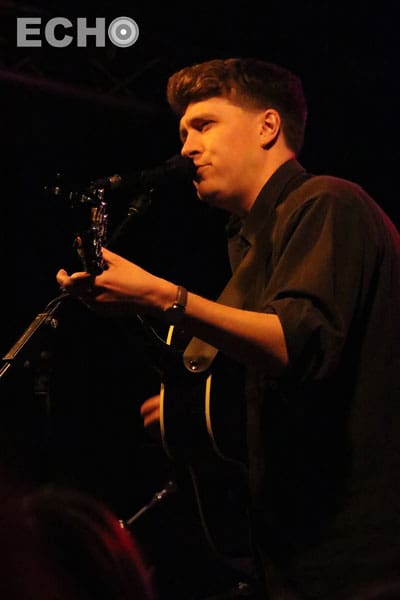 The album is your first solo album, do you think this represents you well as an artist? What do you hope fans to take away from the album? 
I want fans to take away the fact that I'm willing to be completely honest with them. These songs come from the heart and are a little rough around the edges, so I want people to connect with them on a real personal level.
Do you have a favorite song off of it? 
They're all favourites for their own reasons, but Habits has a strong place in my heart, for being the first real song I released as an artist!
You're currently on tour with Nina Nesbitt, how did you meet her and what has tour been like?
I met Nina a few years ago, we wrote a song when I was just a writer (it was probably rubbish, as I wasn't very good back then hahah). The tour was great!!! Nina and her team AND HER FANS are literally the loveliest bunch of humans ever, I couldn't had asked for a better tour.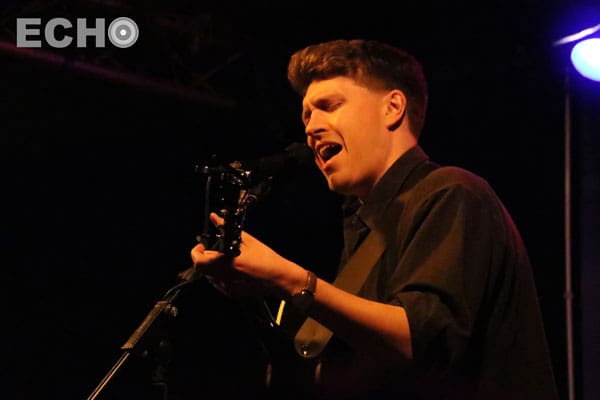 Do you have a favorite memory from tour?
We had a buss party one night en route to the next city. It was very bumpy.
I also wanted to ask about your song "Remind Me To Forget," without a doubt one of the biggest songs of 2018. Where did the inspiration come from?
I originally wanted to write about 'scars', but then started thinking about what scars actually mean to people. I guess no one intends or wants to go through the pain of getting a scar in the first place. So they kind of remind you to forget about the pain.
Kygo ended up mixing the song and having Miguel sing lead, why didn't you sing the song? 
A lot of the time, big names are needed to help push a song. And to be honest when I was told Miguel would replace me, I wasn't complaining!!! I love him.
When writing a song, how do you know that it's best for another singer vs yourself?
It's just a feeling you get! If it's personal and I can't imagine someone else singing that story, then I won't give it away!
How does it feel when you see another artist sing a song you wrote? 
It's the best feeling ever, especially if they turn it into their own style of song too. I like the fact that my songs can reach more people that way.
When you were getting started in music, was your original plan to write for other artists or did you always want to be a performer as well? 
I started performing and then writing took over! Now performing is taking back over!
Finally, what are your goals for the rest of 2019?
More shows, more songs, more fans.
Make sure you stay up to date with Plested by following him on his Instagram, Twitter and Facebook!