At only age 17, Gunnar Gehl has a lot going for him in the music world. Gehl started off releasing original music on Soundcloud and has since build a large enough audience to become the opener for PRETTYMUCH on their FUNKTION Tour. Gehl is known for his catchy popular songs such as "Change" and 'Time Stands Still" and most recently his hit song "Ocean Blue." ECHO had the chance to chat with Gehl before his set in Boston, MA at the last FUNKTION Tour show.
This is your first tour, how has the journey been?
I mean it's been a lot of fun. It's been a full, kind of learning process, you know I've learned so much and also have gained so much confidence when it comes to my show and stuff like that. Yeah, it's been a really positive journey so far.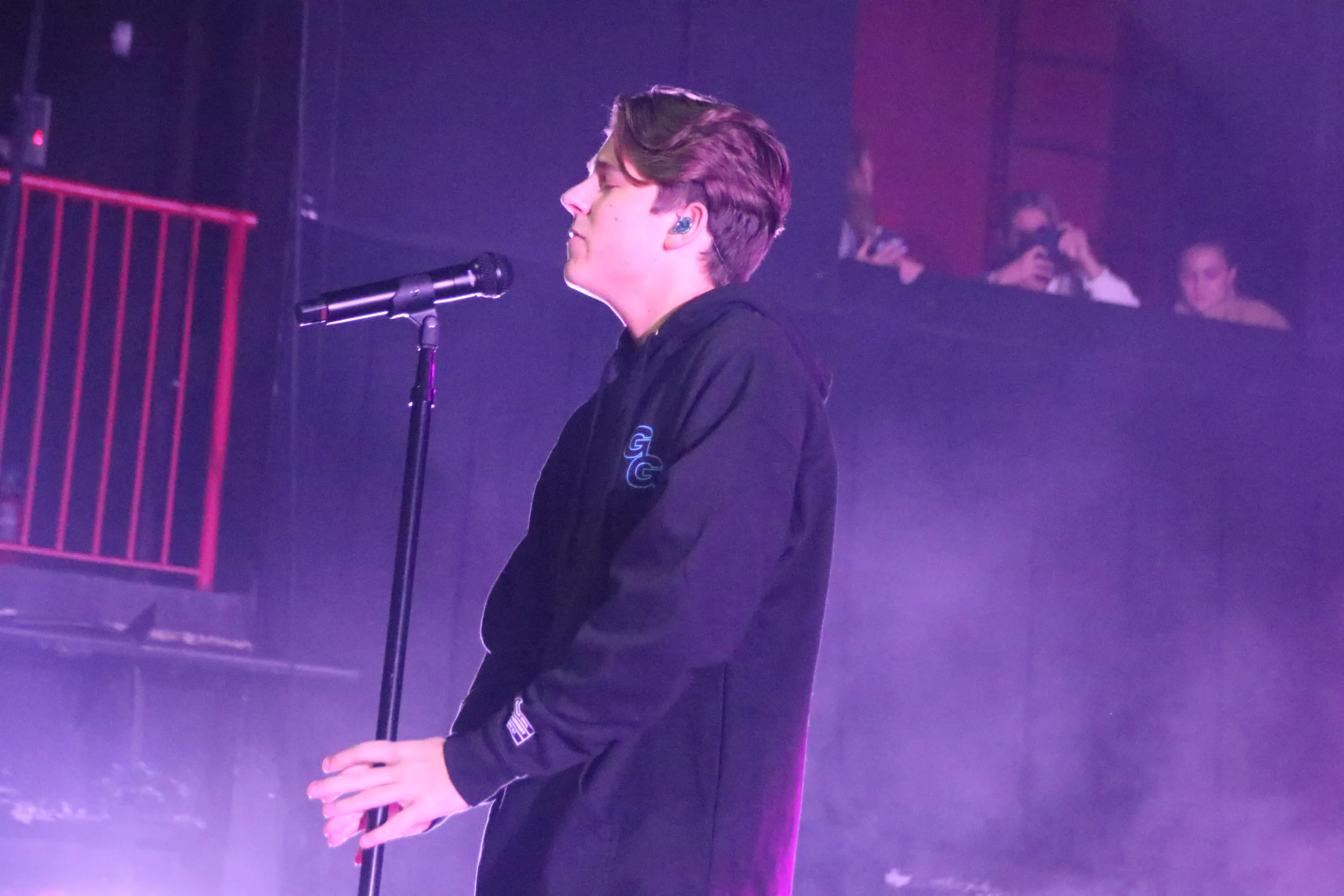 What has been your favorite place that you've been to on tour?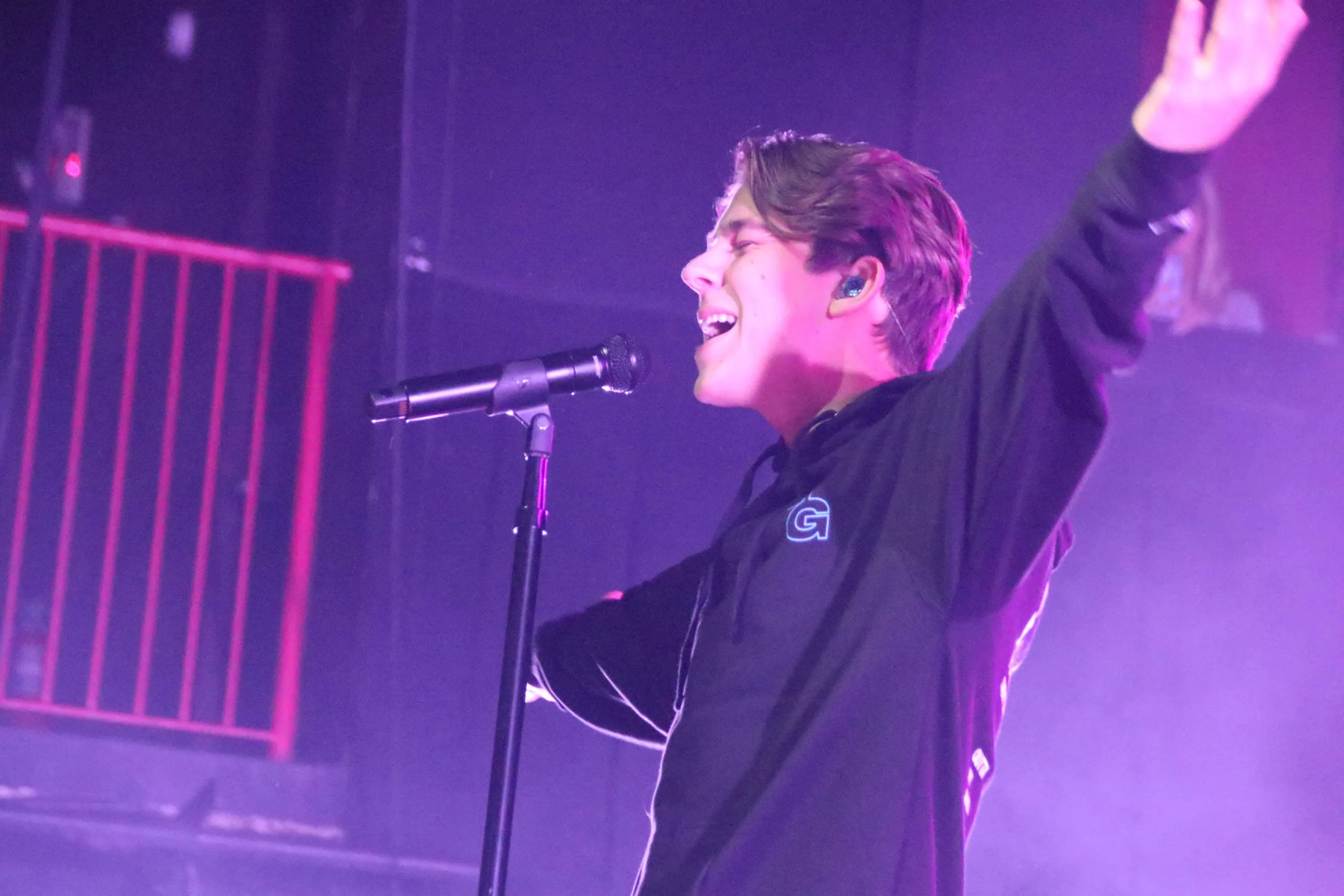 I would say one of my favorite stops was Atlanta and Toronto. I would say Atlanta because they were the loudest and then Toronto because they were also really loud but I just love the city.
Have you had a favorite memory on tour so far?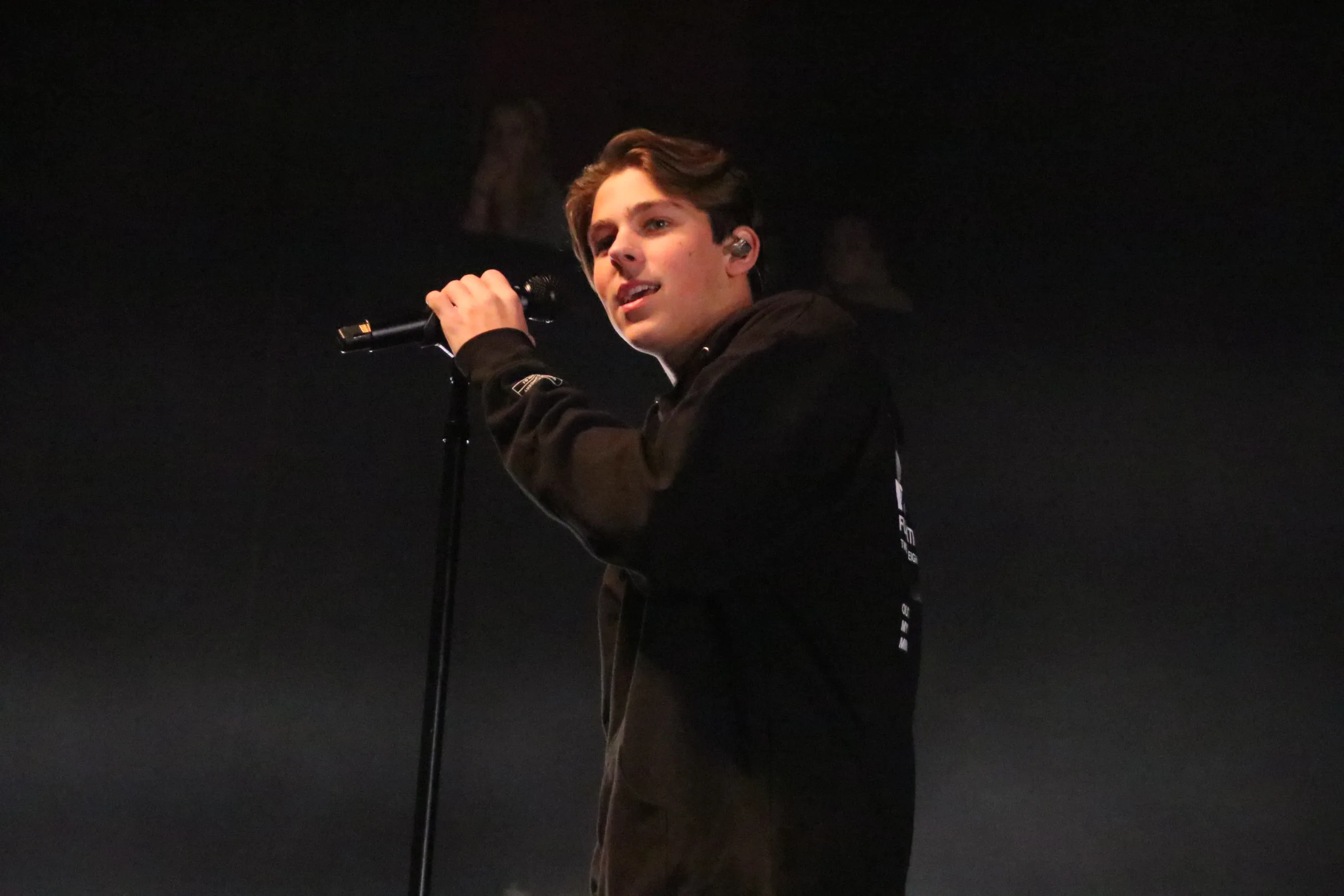 Every night, the crowd and just the little things like when we have a day off and we're all in a city together that's in the middle of nowhere, those are always some of the best times.
What can fans expect from you when they come to your shows?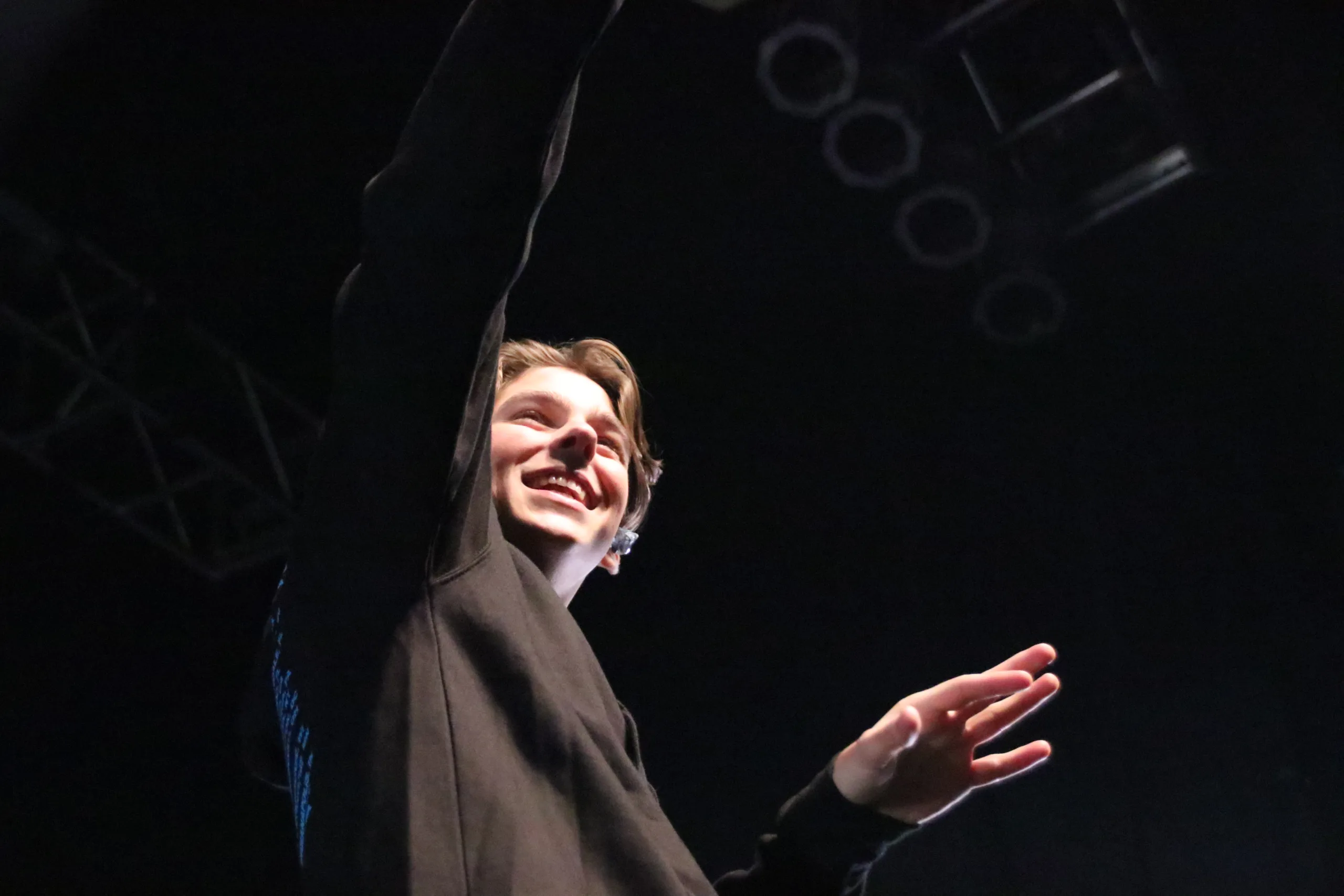 I would say my show, the best way to describe it is a lot of fun and a lot of moving around, it's musically inspired. I move to music because I like music and it's that simple. People, if they're going to come to the show, expect jumping and moving around and vibing out.
When did you get into music?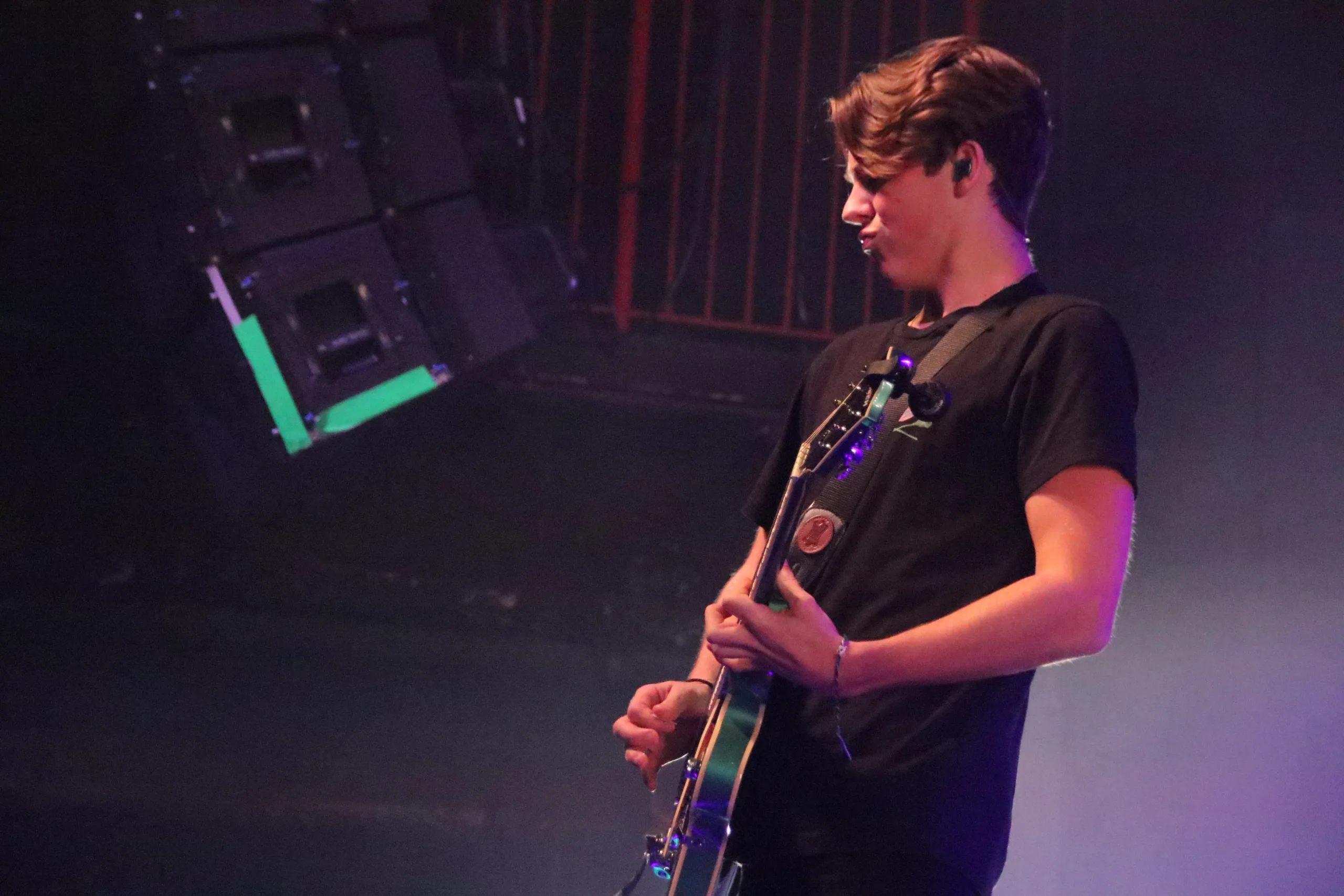 I got into music when I was seven years old and I picked up a guitar for the first time but I'd say it really got official starting three or four years ago.
What drove you into music?
I think it was just watching and hearing music at a young age that as soon as I picked the guitar up it was just one of those things I fell in love with. I basically picked it up and there was no turning back.
What would be some advice to those trying to get into music?
The easiest advice that I wish was given to me at the start is just be yourself and don't let what you think other people will like control you. Just be you don't worry about anything or anybody else and do it for the right reasons.
You only have two songs out on iTunes, can fans expect a full album soon?
Yeah, I'd say there's going to be a couple singles rolling out and a little put together thing coming out, EP or album coming out around Spring of next year.
Will the music have similar vibes to the first two songs?
I think it's a good way to describe it, pop/rock.
What's your favorite song to perform?
My song "Outta My Mind," just because it's one of those songs that you have to move to, there's no being able to just sit there and not move.
Speaking of "Outta My Mind," what's the message behind that?
Normally all my other songs have an exact moment where I remember writing, I remember the idea of when I wrote them. For "Ocean Blue," I remember the instance where I walked past someone and I was like "I should write a song about this." So "Outta My Mind" is the one song that just wasn't really like that, it was one that was just like here's this idea and that's how it came together. We just started throwing ideas back and forth and it just came together.
What's one goal you want to accomplish when 2019 comes around?
I don't know, I want to get on another tour, maybe even my own and just keep getting music out there, I think that's the key to this whole thing.
To stay up to date with Gunnar Gehl, make sure you follow him on all his social media pages!
https://www.facebook.com/Gunnargehlofficial/
https://www.instagram.com/gunnargehl/?hl=en
https://twitter.com/gunnargehl?ref_src=twsrc%5Egoogle%7Ctwcamp%5Eserp%7Ctwgr%5Eauthor