2018 marked the next evolution of pop singer, Elle Winter's music career. At only 12 years old, Winter was recognized as Disney Channel's Next Big Thing and in May 2018 as "Elvis Duran's Artist of The Month." Now 20, Elle has launched a new chapter that is mature and "really genuine and authentic."
Her new sound is relatable, showcases her vocal range and is guaranteed to make you dance.
On October 18, Elle Winter released her her latest single, "Thought of Me." ECHO had the chance to sit down with Elle before her show at Sonia in Cambridge, MA to talk with her about the new track, tour, and her fans.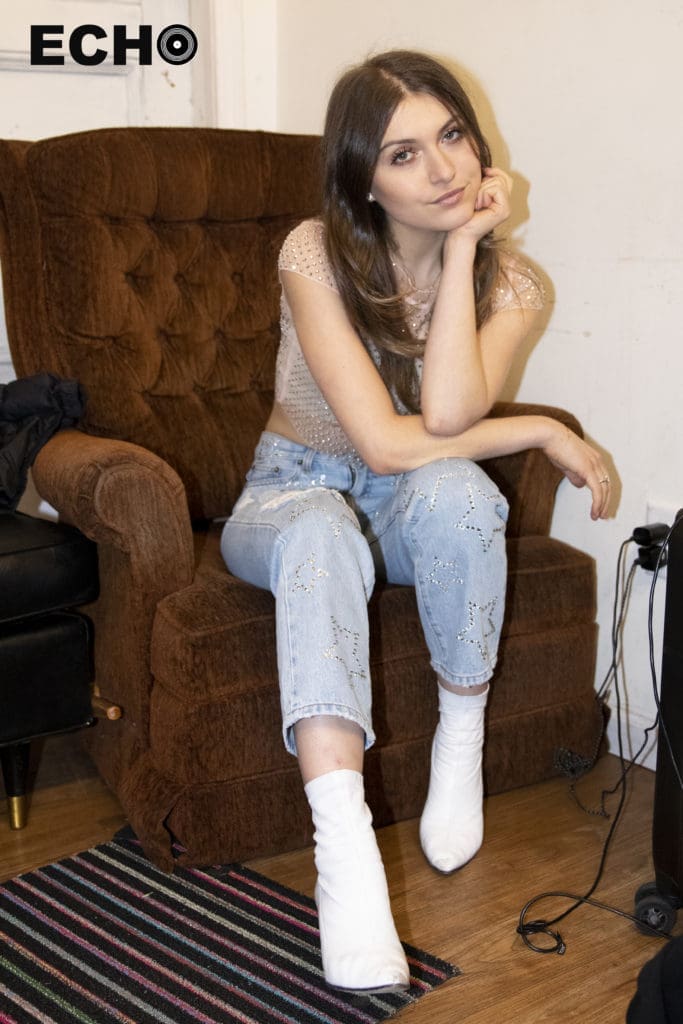 What was the inspiration behind your new single, "Thought of Me"?
I wrote it because I felt a lot of people would have perceived notions of who I am based on the way I post or even just  the way I am in social situations. I feel like it's a song to be like you never really know a person's true self. I think often times we can fall in love or be fascinated by this idea we have of someone and I think social media is a big culprit of this problem. So it's kind of bringing that to light. It's a dilemma I face in my life too. 
You worked on that track with The JAM. What was it like working with them?
They're so great and they were really open to my ideas. It was a really great kind of dynamic we had. It's nice and refreshing to work with people that are open minded and so talented as well.
If you could set your fans up in the perfect environment to listen to "Thought of Me" what would it look like?
Next door to this venue, there's a really cozy little spot with a fireplace and a piano. It's really intimate. A space like that. I'm thinking like on a winter's day, you go inside a spot like in New York or something- Downtown, where there's really good acoustics and we're all together eating and having fun.
You've been on tour with In Real Life. What has been your favorite song to perform on tour?
I love performing my unreleased single, "Yeah No." I just find that it really resonates with so many different listeners. I tell the inspiration behind it before I perform it and fans will come up to me after the show and say 'it really touched me because I've been through something similar.' I find that is what is so beautiful about music. We can really connect with other people through the messages – through the lyrics and kind of share an experience. So I think it's really meaningful to perform that song in particular. 
Do you have plans to release it?
Yes, in January. I'm itching to release it right now!
What is like to hear your songs sung back to you?
It's really surreal, but it makes it all so meaningful. That's why I write music and am so honest and open in my experiences. It's because I see people in the crowd singing back these lyrics that I wrote and connecting with them. That's what I love about music. For three and a half minutes or a 30 minute show, we can forget our differences and really come together. To actually see that in person is so crazy.
Tonight is your last stop on the tour. Do you have a favorite memory?
I've been really enjoying trying all the different foods in every city. Denver- I had like the best meal I've ever had in my life – it was this organic place. Have you been to this place called Whole Heart Provisions around the corner? It was amazing! I love that my favorite memories of tour were food! But also seeing fans know the words to my songs… this is one of my favorite tours because I'm singing music from a whole new chapter of my musical career that's really genuine and authentic. And to hear people resonate and connect with these songs is so inspiring.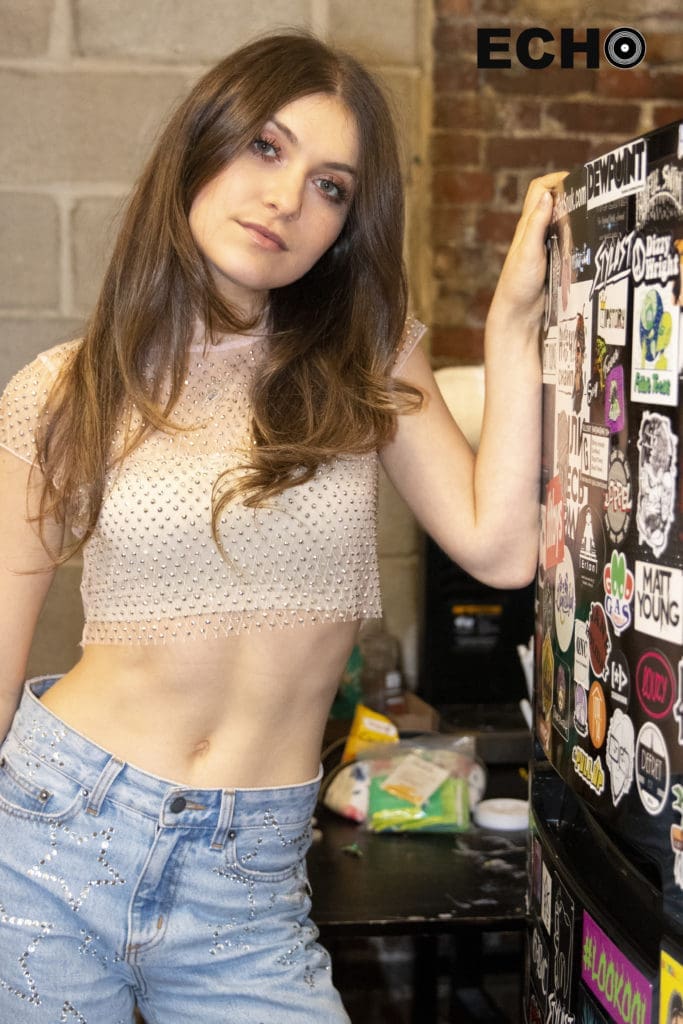 You released "Cave In" this summer. What was it like to see it received so positively?
It's really rewarding to write about these vulnerable experiences and see people relate and we have that shared connection and bond through a song – through a story. It's been awesome to see. I'm excited! Hopefully, "Thought of Me" has a similar response and reaction and people connect with it.
Other than your upcoming singles, what can fans expect next?
I have some exciting holiday shows I'm ready to announce soon. I can't say anything yet, but they will include some of my favorite artists. So I'm super excited for those.
Has there been a piece of advice that you have received that you would like to ECHO out to the world and your fans?
Just that everything happens for a reason. I think a lot of times, if you're concerned or upset about something, usually in the long run – knock on wood – it's for the best. Then in hindsight it really does work out. Just trust the process. There's a plan for everyone. The universe has got you! You just have to let it go. It's not in your control. What's meant to be will be.