If you're a country, pop, or even an opera fan you need to be listening to Caroline Jones. Jones is an American country music singer and songwriter who released her album Bare Feet in March 2018. Before that she has released other bodies of art, has opened for Zac Brown Band in 2017 and recently opened for Jimmy Buffet in the summer of 2018. She was listed as one of the 10 need to know country artists by Rolling Stones in 2017 and one of 15 country artists to watch by Billboard in 2018. Currently Jones is performing small intimate shows and is preparing to perform at the C2C Festival in England as well as opening for Kenny Chesney on his Songs For The Saints Tour. ECHO had the chance to chat with Jones in Boston after her set.
You had a busy successful 2018, what was your favorite memory?
Probably opening for Jimmy Buffet and The Eagles, that stadium tour was pretty epic, those are my heroes. As well as releasing my debut album Bare Feet, we've been working on that since late 2015, so to put that out in the world and then be able to tour it and be able to make new fans off it really set up the whole year.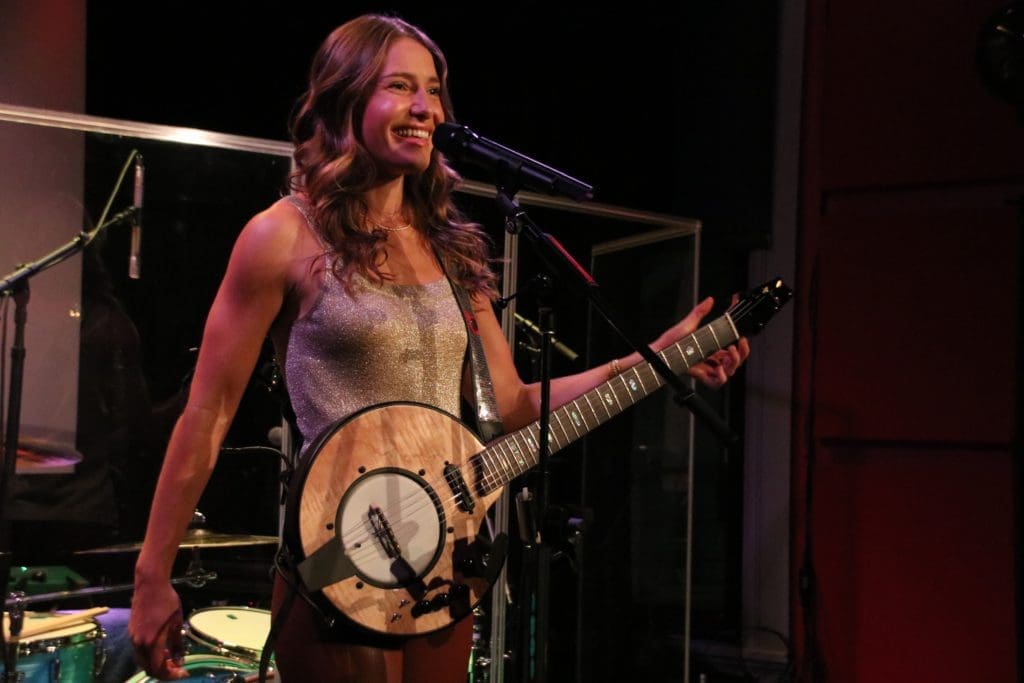 Speaking of Bare Feet, it's almost been a year since you've released that, what does that feel like knowing it's almost been out for a year?
Creativity is a constant for me and my team, it's my passion to work so we're always writing, always recording, always creating. It's funny, in this day and age to make an album, it almost feels a thing from the time past almost, which is also a beautiful thing to make a cohesive body of work. I love the model of just releasing songs and writing songs and putting them out in the present moment that they're written. We have a bunch of new material we're working on but I'm really proud of that album and I'm really proud of the fact that I made it with a small group of people who believe in the music and the songs and we produced it from the ground up and played all the instruments and wrote all the songs.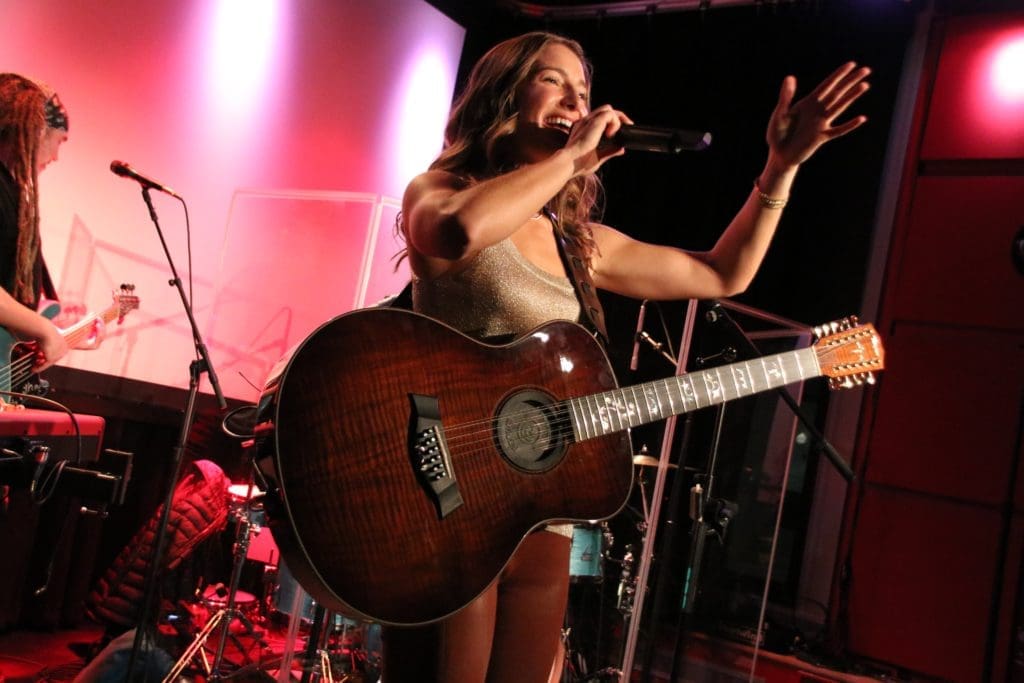 You just released a cover of "Dust in the Wind" why did you choose to cover that song?
A friend told me to listen to it and it's just a beautiful lyric about the temporary nature of the human experience but that makes it more meaningful because it doesn't last forever and it's a beautiful guitar part and beautiful haunting melodies.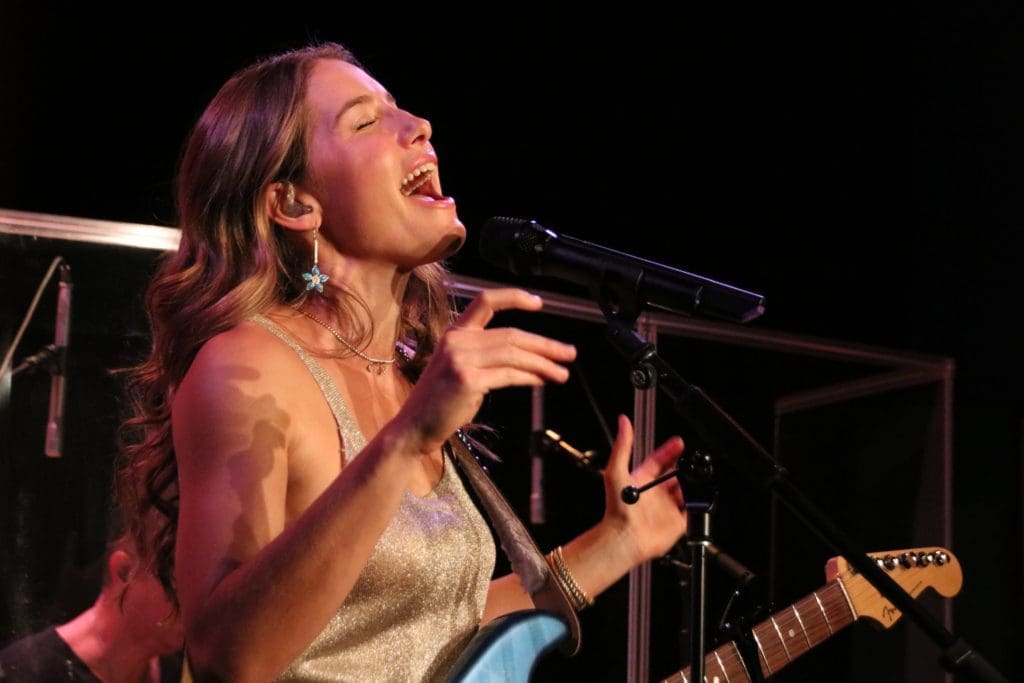 Do you have a favorite song to perform live?
I would say right now it's our cover of "Babylon" by David Gray, that's really fun to do live and "Tough Guys" because people really get into that.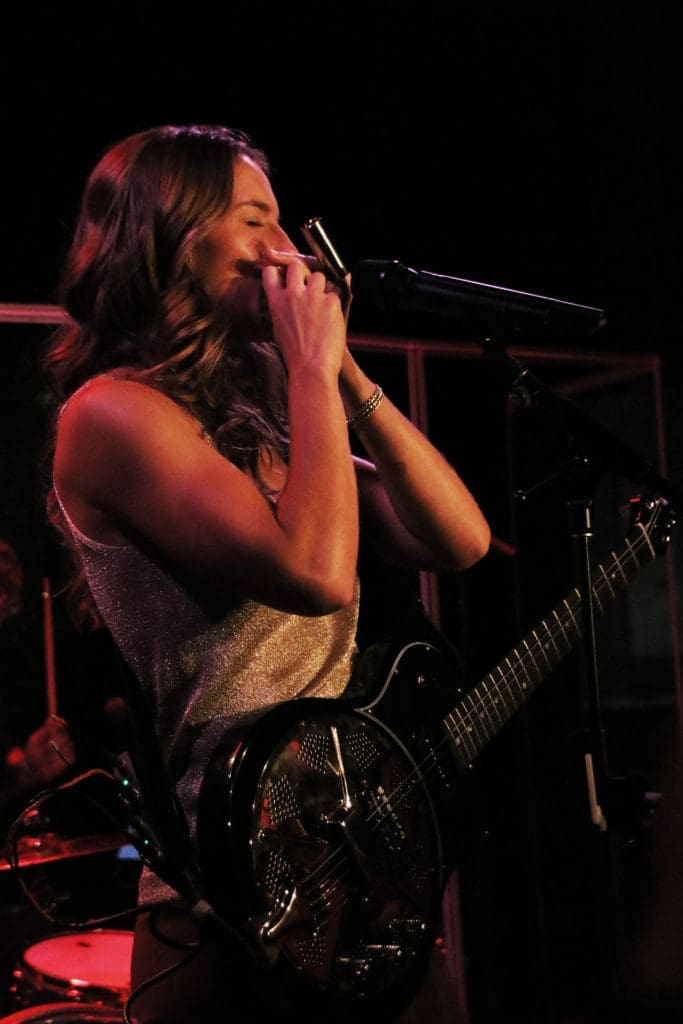 You're from CT, do you have any non country idols being from a non Nashville town?
I'm not exclusively country and I have a wide array of music that I'm passionate about. I actually grew up singing opera and jazz so that's my classical trained background. I have a lot of idols, my idols are just as much artistic as they are personal because I think the way that artists carry themselves and be in the world can also be really inspiring and influential, so I look up to people like Jewel and Willie Nelson, Johnny Cash, people who have done it their own way, who were incredible artists but also really courageous people who stood for something, I think that's really an important part of being an artist. You mention CT, I mean John Mayer is from my county, from Fairfield so he's one of my heroes. There's too many to count, I'm such a fan of music, Vince Gill who I've toured with is one of my biggest heroes, Keith Urban, I love Ed Sheeran.
Being from Connecticut with a background in opera and jazz, how did you find your way into the country/pop world?

I didn't grow up listening to country music. I grew up listening to R&B and classic rock-that's what my Dad liked. Since I was 17, I've been writing songs and my manager at the time said 'you have a lot of country sensibility in your music. You should go down to Nashville and check it out.' And I was like country? Are you serious? And I went down to Nashville for the first time in my late teens. I went to show at this legendary singer/songwriter cafe- kinda like this [Berklee 939]-it's called the Bluebird Cafe. It's really famous in Nashville. I saw these songwriters just capture the minds and hearts of the audience with just their guitar and their voice and I was like 'I want to do that!' It was just something in me that clicked that I hadn't seen before. I had seen live music with bands and spectacle and production, but I didn't really get the songwriting craft before that. I mean, I had grown up listening to-in the 90s you had Alanis Morissette and stuff, but I really grew up listening to Mariah Carey and Whitney Houston and those awesome divas of the 90s. And this was totally different. This was all about the story and the lyric and the emotion of the poetry. That really influenced me. I just became obsessed with country music. I delved all the way back in the history to the beginning of it with Hank Williams. I fell in love with it and it was kind of the missing piece it what would become my style.

Do you think you would ever release opera music?

You know- it's funny- yeah I think I will. We've been trying to find a way to incorporate it live because it is something that is a big part of my stylistic background, we haven't done it, but I think we will. Opera has actually helped me train physically to be able to do what I do; which is actually a big blessing because a lot of singers have a lot of raw and natural talent and then they get on the road and they can't preserve their voice. They don't know how to take care of it. They don't know how to warm up. So that has been a big gift.

I have to ask. How many guitars do you have?

At home I have a lot more. We have like a commune of guitars because my producer, Ric Wake has so many cool, vintage guitars. And then my guitar tech, Jorge has so many. All guitars are together in a big room; so we probably have like 100. Here on the road we take a dozen. They all just have a different sound and different tuning, different pickup; so their good for different songs.

Do you have a favorite one to play?

My favorite guitar is probably Ric's '63 Stratocaster-Hardtail Strat. Of mine, I think I like my Brian Setzer Gretsch: the green guitar I played on Chasin' Me. That's my favorite of mine.

You're playing the C2C Music Festival in London, how did that come about?

We've been trying to get on that for a couple years. I'm really excited because I've never played a show overseas. We've never been out of America. So now we're going to go to London, Glasgow and Dublin, Ireland. It's a little mini tour over a weekend; so we're going to go to three European Countries.

Did you ever think that Country was big over there?

Country is huge over there. They love it. They are super into the lyrics and the storytelling aspect of it; so I'm really excited and curious to go over there and play. It's going to be fun.

Who are you most excited to see at the C2C festival?

The whole thing, but probably Keith Urban- he's my top- and Hunter Hayes.

Are you excited to go on tour with Kenny Chesney?

That's going to be so fun and Kenny has been super nice to me. I've met him a few times and he's been super supportive of me; so I'm really excited.

What is one goal for 2019 that you would like to accomplish?

That's a really good question. Probably hop on a few more tours. I love playing live. That's my favorite thing. So just to continue putting out music and making new fans  and being able to perform and do what I love on bigger and bigger stages. That's my ultimate life goal for every year- 2019 included.
Make sure you catch Caroline Jones opening for Kenny Chesney on his tour this spring by purchasing tickets here!