After releasing her song "Hell With You" and getting on the charting now playlist on Apple Music, Alice Gray is well on her way to make it big in the music industry. Gray just released her EP called Paradise and had her EP release party in LA where we saw her perform all her songs from the EP. Make sure you take a listen to the EP below. We had the chance and pleasure of chatting with Alice Gray about her EP and music.
How are you?
Relieved. EP is out and I don't have 3000 things to do everyday. Soaking in the relaxation.
How did you get your start in the music industry?
There's different moments that I could call the start. But things really started moving when I got my manager, Blade Thornton. I had a mentor who is a very successful independent artist and they introduced me to their best friend who was looking to develop an artist. At the time I was working on demos with a producer I'd connected with online, and started posting cover videos on instagram which started gaining me an audience. Blade pitched me a year plan, put me in writing sessions and asked me the big questions: what I wanted to say, how I wanted to say it.
You released your EP this month. Talk about finally releasing this EP called Paradise. What was the recording process like and what's the overall theme to the EP?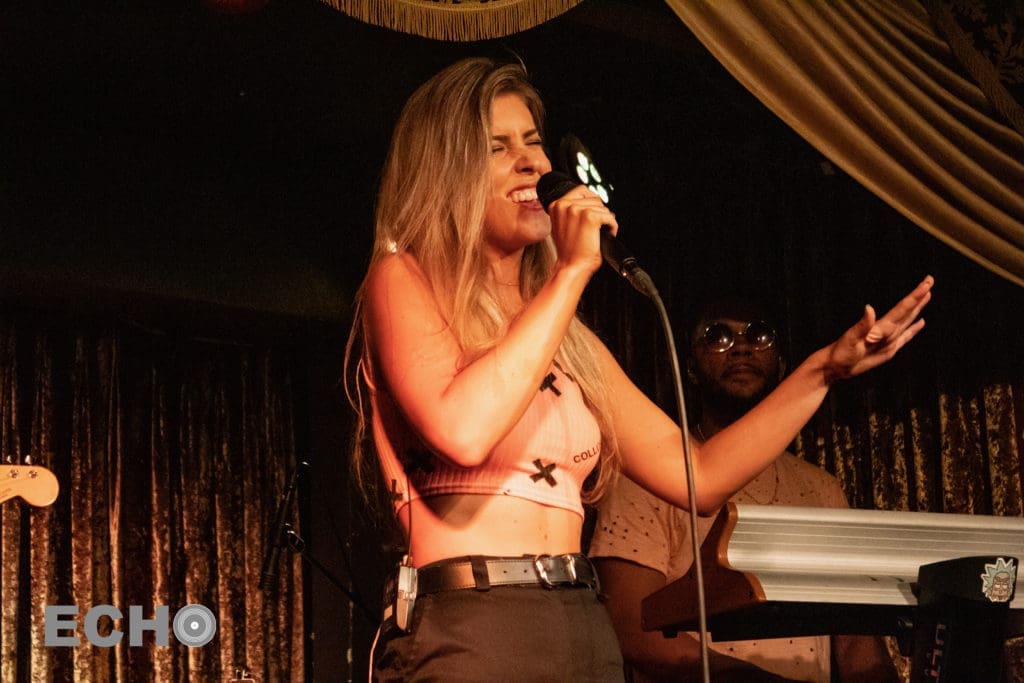 Every song was recorded in a different studio on a variety of mics, so my mixer had to do a lot of work to get them to sound cohesive. The EP is titled Paradise? with a "?" to point out that nothing is ever as it seems. We have a desire to present an idealized version of ourselves to the public and this pattern fuels unhealthy habits and insecurities. It feels like my job to open myself up to inspire others to be open about their imperfections. I'm interested in breaking down traditional ideas about love, life and beauty.
Do you have a favorite song off it?
I love Hell with You for a lot of reasons. I love the lyrics- feeling a sense of power in owning my issues. I love the production, it makes you want to dance and daydream at the same time. And I love the visual we created for it- all shot on film, with a surreal campy aesthetic and storyline. It's all very me. Stolen Gold is another one I'm excited about because it's a little different from what I normally do and the lyrics are strange- in a great way. The outro is my favorite part.
Your song Hell With You is probably one of my favorite songs of the summer. What was the inspiration behind the song?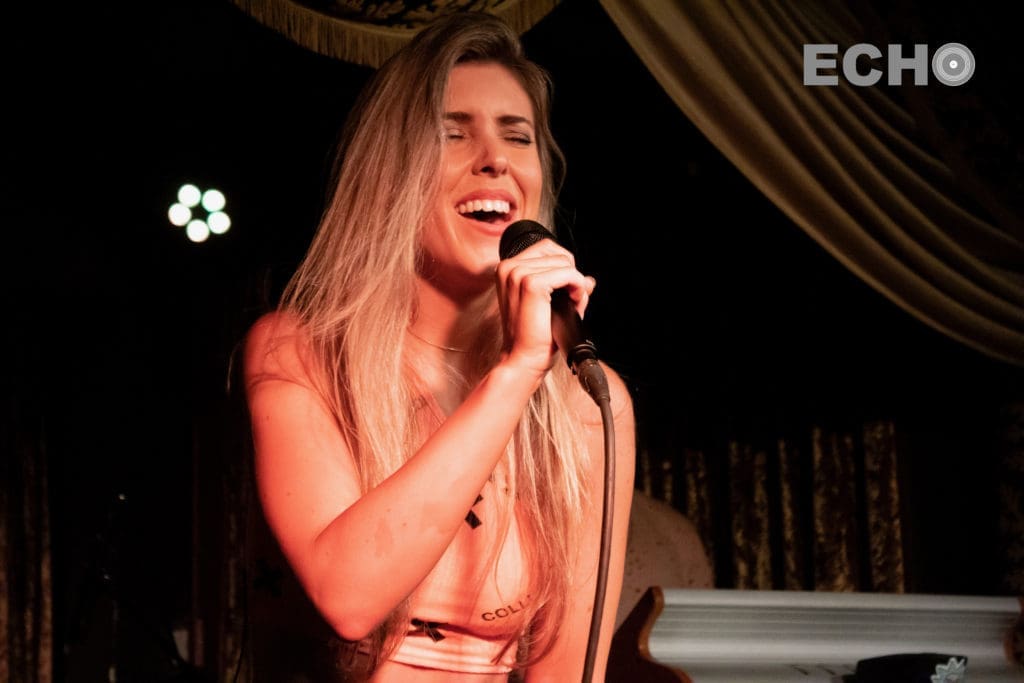 That's awesome to hear. Hell With You is about my long term and often complicated relationship. We have a ton of incompatibilities and we're aware of it- we laugh about it. It's kind of a miracle that we've made it this far, but it's been a satisfying journey. We've learned to accept one another and grow together.
If you were to create a setting for your fan to listen to your music, what setting would that be?
In an old Mercedes convertible, top down, driving down the coast of San Diego. That place inspires a lot of my music.
Can we expect a tour for the EP soon?
As of now, that's not in the schedule, but may be in the works.
What did the EP release party mean to you?
The EP release party was to celebrate this milestone in my career. It was a way of saying thank you to the friends and family that have been my support system. I wanted it to be a fun night and showcase the world they've helped me create.
Who are some of your musical inspirations?
Francis and the Lights, Lana Del Rey, Frank Ocean, Blood Orange, TV Girl, Nancy Sinatra, Polo & Pan, Robyn, Ratatat, Lorde, Electric Guest, Grimes, Tame Impala.
What's one inspiring quote you've heard in life that you want to ECHO out to your fans?
"At home I dream that at Naples, at Rome, I can be intoxicated with beauty and lose my sadness. I pack my bags, hug my friends, get on the plane, and wake up in Naples, and there next to me is the cruel fact, the sad self, unrelenting, identical, that I fled from. I look for the Vatican and the palaces. I pretend to be intoxicated with sights and suggestions, but I am not intoxicated. My giant goes with me wherever I go." – Ralph Waldo Emerson