On Saturday April 6, EBEN played to an enthusiastic crowd at Boston University's Agganis Arena, as the opener for Why Don't We.

Recognized from American Idol's season 11 and the boy band, Far Young, Eben Franckewitz (EBEN) delighted Boston fans.

EBEN had a simple set up: a backdrop sporting his instagram handle, a flood of fog and a generous spotlight. However, his 30 minute energetic performance was anything but simple and his command of the stage met an overwhelming cheering crowd.

While performing his newest single, "Night's Like This," a sea of phone lights illuminated the venue as a chorus of fans sang the recently released song verbatim, surprising EBEN who shouted "I just dropped that and everyone's singing?! What the hell!"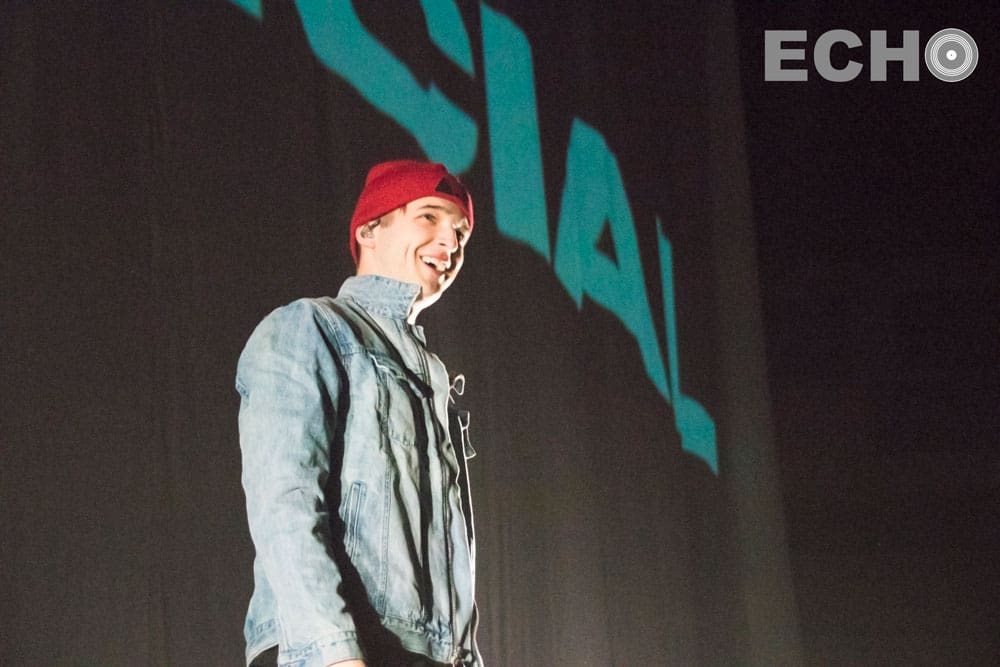 He closed the set with another new single, "Next Ex."

EBEN told Celebmix that fans can expect more great music in the near future. " I've been doing a song every  two weeks or so. I'm just trying to drop a lot of music consistently," EBEN said, "The last project I put out was Passenger Days, but that was in September/October, it was a long time ago. It's been a long time since I dropped music, so that's what I've been trying to do, just completely have a lot of EBEN in front of people, a lot of new music all the time."
On April 10, EBEN dropped "You The One." You can listen to the new track below.
Catch EBEN in a city near you. Click here for tickets and tour stops.