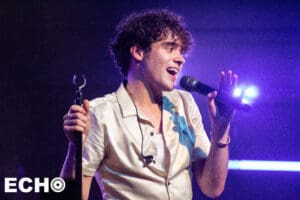 Our Approach
Our mission at ECHO is to keep you in the know about new music and all things entertainment and emerging artists across all sectors in the industry. From coast to coast, we will bring you music reviews, exclusive talent interviews, film and tv reviews and more!
Our Story
Our co-founders have always had a passion for music and entertainment. Many nights, they can be found at concerts or catching the latest hot show or movie. As an aspiring entertainment journalist (Will) and photographer (Amelia), it has been their dream to share those discoveries with others through words and photos. They are realizing that dream through ECHO, a new music & entertainment publication.
Meet the Team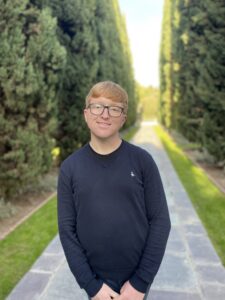 Will Heffernan
Co-Founder & Editor/Writer
Will is a 2018 graduate of Suffolk University where he majored in Journalism. He was the editor of the Arts and Entertainment section for The Suffolk Voice, Suffolk's online publication where he interviewed artists such as Kelly Clarkson, Shawn Mendes, Demi Lovato, Nick Jonas, Cole Sprouse, KJ Apa and more. Will writes for publications such as CelebMix, and has written for Mood Magazine, Celeb Secrets and Blended Magazine.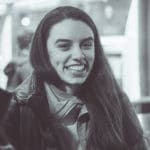 Amelia Cordischi
Co-Founder & Editor/Photographer/Writer
Amelia is a 2015 graduate of Simmons College in Boston. During her studies at Simmons, Amelia managed Simmons College Radio (The Shark) and co-hosted her own radio show, The Find. Since then, she has enjoyed discovering new great music and sharing it with audiences in the Boston area and beyond.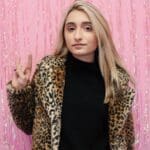 Alessandra Guarneri
Staff Writer
Alessandra is a music journalist based in New York City. She has interviewed several artists including Alessia Cara and Ava Max and has reviewed countless concerts in different areas of the United States. When she's not promoting artists, Guarneri also enjoys making her own music.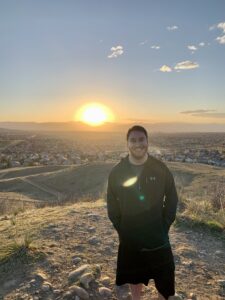 Sam Piscitelli
Staff Writer
Sam Piscitelli received his B.A. in English with a Concentration in Creative Writing from Curry College. He's a music journalist based in Denver, CO. He's written for Mugatunes, Founded and wrote for The Personal Cuts Music Blog, Bolderbeat and now is a staff writer at ECHO. He's interviewed two time Grammy-Nominated Jamie Floyd and singer/songwriter Jeb Havens. He loves finding new music in his spare time as well as writing his own music.
Derin Yilmaz
Staff Writer
Derin received her BA in Writing for Film and Television from Emerson College. She previously worked as an Editorial Intern at Young Hollywood and had her articles on film& TV, pop culture, fashion, and music published on YH: The Scene. Recently, she worked at Voltage Pictures as a Development Intern and assisted Hollywood producers in the development & production of various film projects. She is currently based in NYC and loves writing Film & Television reviews for both new and nostalgic content.