Best known for his role in Disney's "Best Friends Whenever" and for being a member of Hollywood Records' boy-band Forever In Your Mind, Ricky Garcia is kicking off 2021 with new music and a new Netflix movie! He is currently starring in Netflix's "Finding Ohana" and recently released his new single "All I Wanna Do" as well as music video. We chatted with Ricky about his new music and movie and more!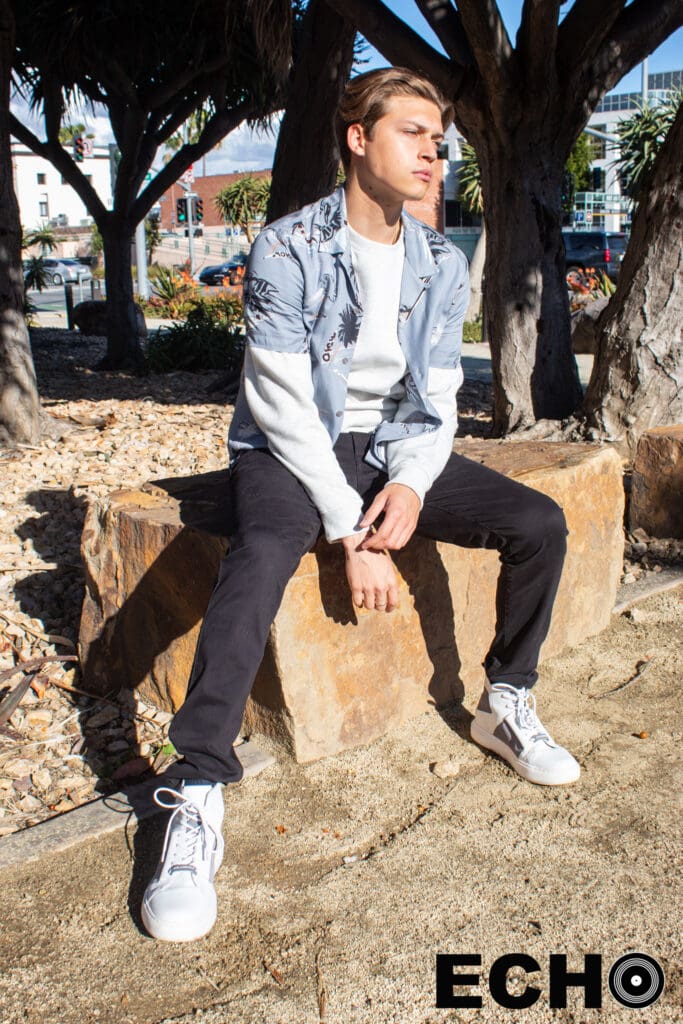 First of all, congratulations on your new single, "All I Wanna Do." What was the creative process on your debut solo single?
You know, the creative process was new for me. It was very eye opening. It was something that was beautiful. It was a little bit of a struggle at times trying to find myself as a solo artist. I remember Ed Sheeran saying this quote, that as a songwriter, you know, the hundred songs that you write, 99 out of the 100 might be bad. They probably might be horrible, but, that ONE that you make, if you're consistent enough and you're writing all the time and you're being creative, is bound to be special. So, I know, I have many songs written in my notes, all these lyrics and melody ideas. But it's all part of the process. So by the time I went in the studio for "All I Wanna Do," it was just so natural. I already had so much time writing by myself at that point that I finally understood where I wanted to go as an artist. So, this song in particular was just so easy to write.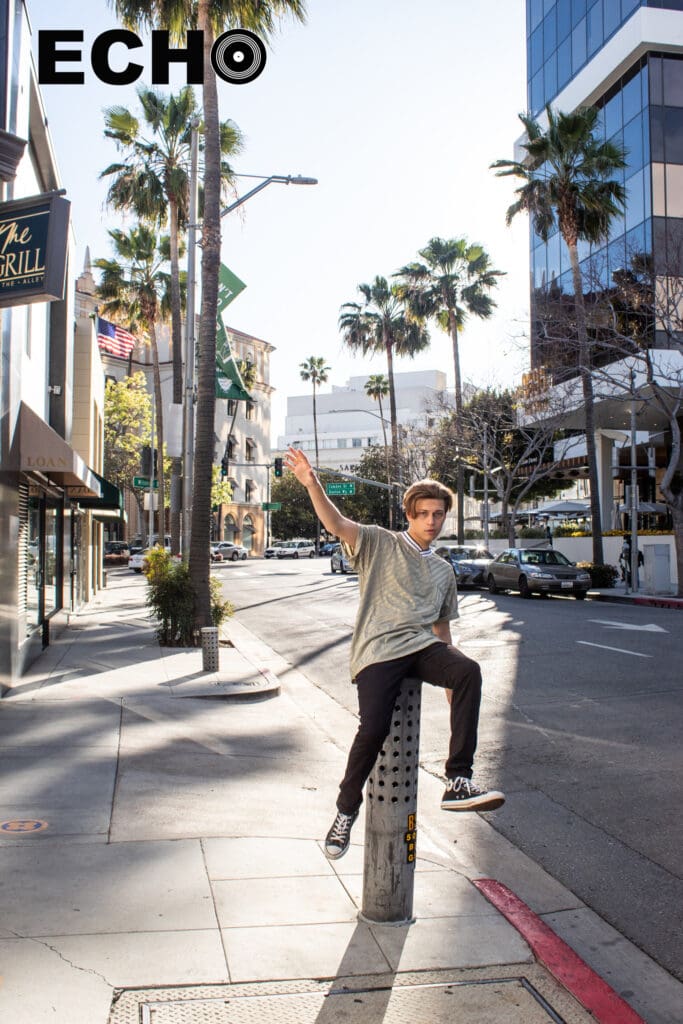 What were the challenges writing solo for the first time in a while?
Writing in a band definitely has its upsides, but so does writing solo. I love being able to collaborate with other minds and talented artists, but it's beneficial to me as an artist to get in the habit of writing on my own. There were moments where it was difficult for me because I would get writer's block and not have anyone else to bounce ideas off of, but that's part of the growth process as a musician.
The more I'm doing it, I feel like I'm getting more comfortable. As a creator, as a lyricist, because that's really been my weak point, my struggle as an artist, the lyrics. So, the more I just do it, the easier it's been getting.
Looking back, I feel like I'm able to bounce off myself now. If I get stuck, it's easy to step away from it and think about it and then listen back to it. I know how to be patient with the process and come back and fix something that wasn't working before or try new ideas I think of later.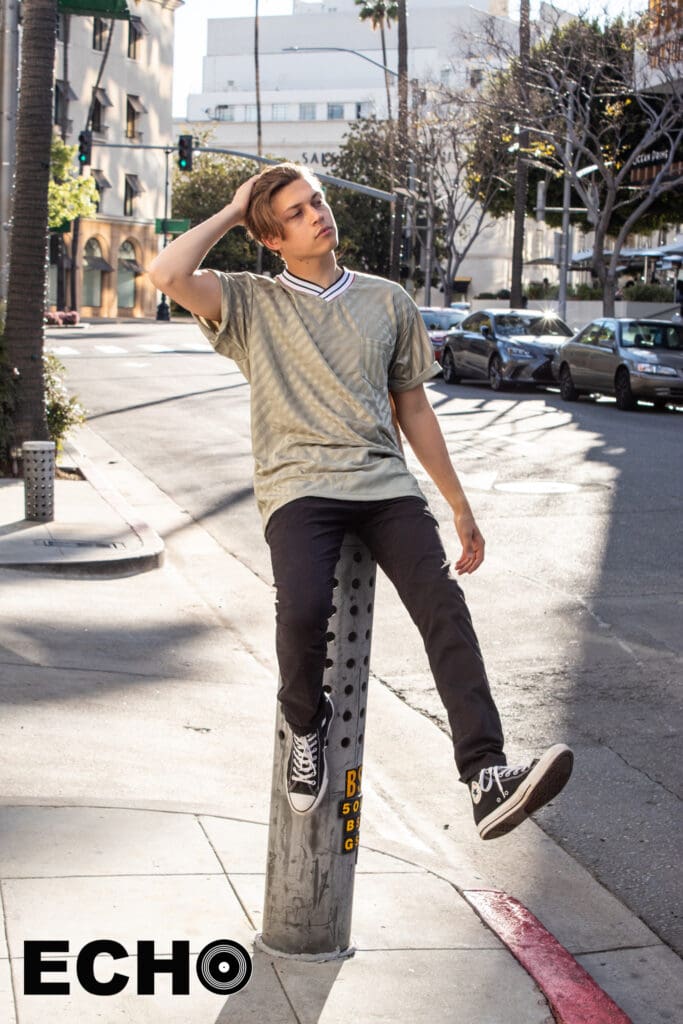 So, you said kind of the instrumental parts kind of easier for you, like creating the actual music easier?
Oh, totally. I can hear it. I can hear it all together. I know I'm pretty good at knowing where I want to go with the song especially early on if I like a melody or I hear the guitar part or just any production aspect.
It's allowing myself to hear how the story is going to be told, it's in the act of creating the narrative and telling the story behind the production, like the body. That's actually where I will get stuck the most.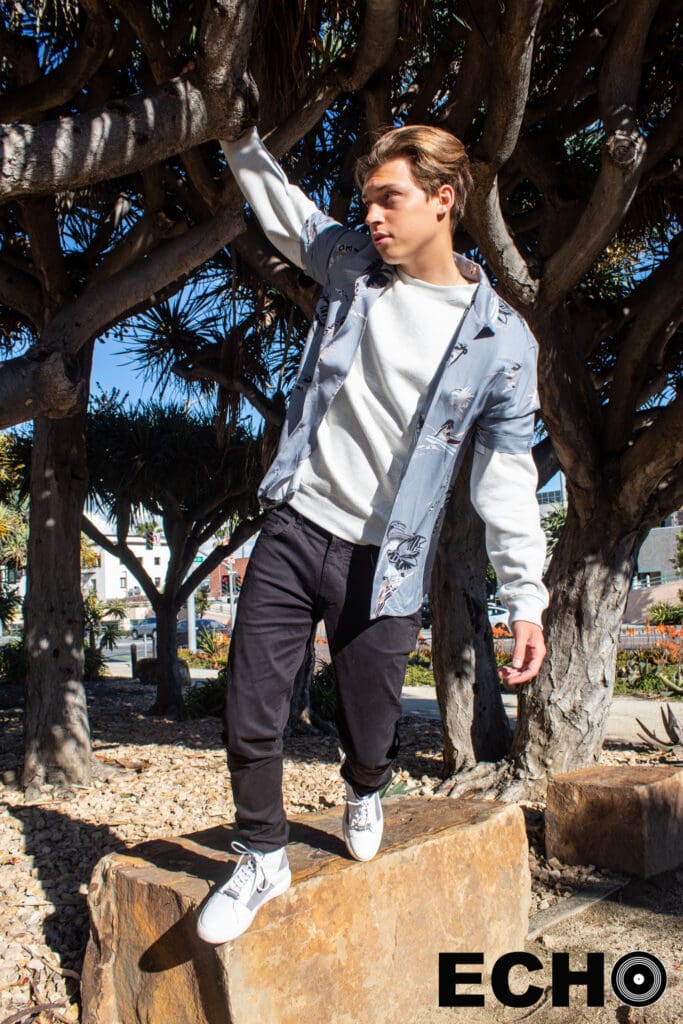 You also starred in the Netflix movie, Finding Ohana, what drew you to the script?
What drew me to finding Ohana as a whole was, reading the script, the way I interpreted it, the way it just stood out to me. It's like the Goonies meets Indiana Jones in a sense because, they're going on an adventure. It brings back that nostalgic feeling of adventure movies you loved watching as a kid.
These friends, and this brother and sister who are going to Hawaii, trying to take care of their grandpa, end up experiencing more than they signed up for, but that comes with a beautiful meaning at the end – family. And it's so funny. It also introduces Hawaiian culture in a way I haven't seen explored before.
So, I think it was a really good opportunity for me to kind of shed some light there. But to also be a part of something that's new with elements of things that are familiar.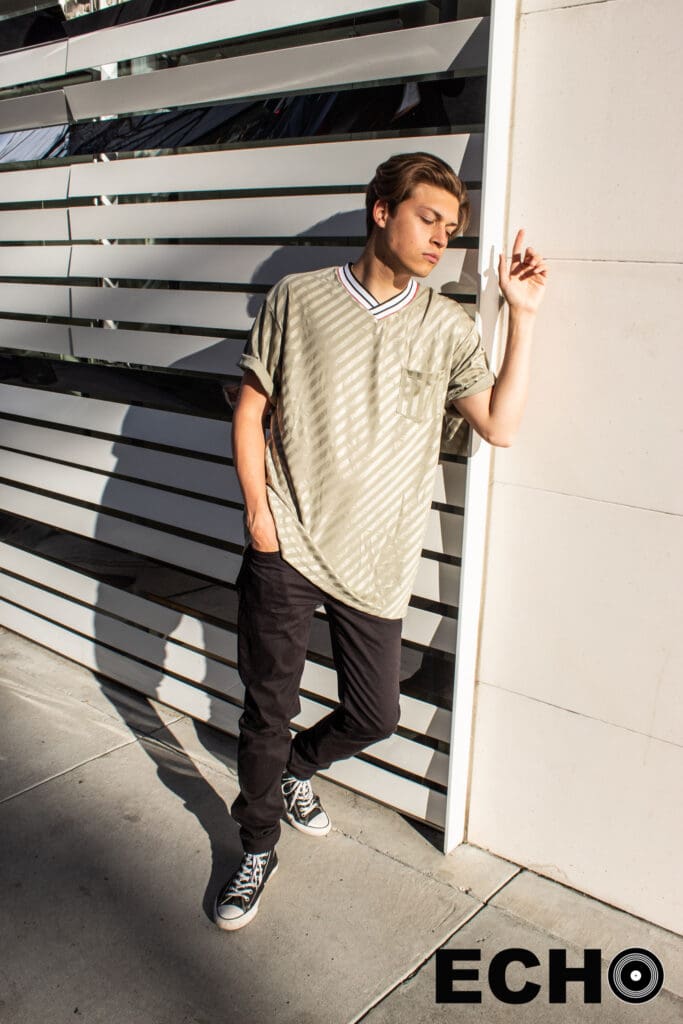 If you could set up a fan of your music in a setting for them to listen to your new solo music, what setting would that be?
I would say, you know, Paris on a terrace haha. Or maybe I put them on a drive through PCH, you know what I'm saying? On the California coast. I love the beach, but I'm also a big fan of car rides especially at night. I feel like you're able to kind of just let everything go. I think it would give the fans an opportunity to sit and really listen to the music and feel it.
If you listen to the song and you're just able to sit with it for a while, that has always calmed me down. Good vibes.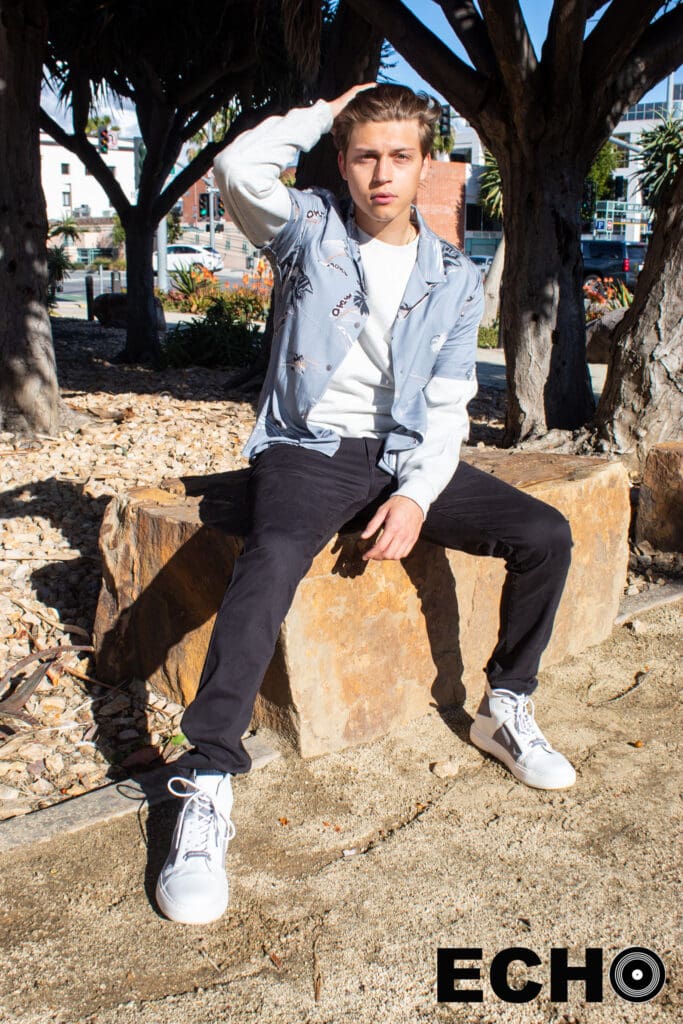 What's one quote you've heard in life that you'd want to ECHO out to fans?
I can do all things through Christ who strengthens me. This is a very personal one to me. God has revealed to me to give back through love for others. When I look back at the past of who I have been, who I was and how I want to be, I realize, I can't do this alone. It has made me a better person. I believe that same love can do the same for others.