YouTube, Musically, Vine and so many other social media platforms have been the reason for starting musicians careers such as Justin Bieber and Shawn Mendes and now fellow rising Canadian star, Johnny Orlando. Orlando has garnered over 150 million streams within a short span of three years and has been nominated for a Juno Award. Orlando released his EP, Teenage Fever earlier this year which follows him of being in the studio for nearly a year. The EP already has 42 million streams as well. 
Orlando is now on the road touring his EP with opening acts Gus and Hayden Summerall. It kicked off in Chicago and just stopped in Boston, MA where he had everyone in the venue screaming at the top of their lungs, making it a high energized show. ECHOhad the chance to chat with Johnny Orlando before his set in Boston, MA at Paradise Rock Club.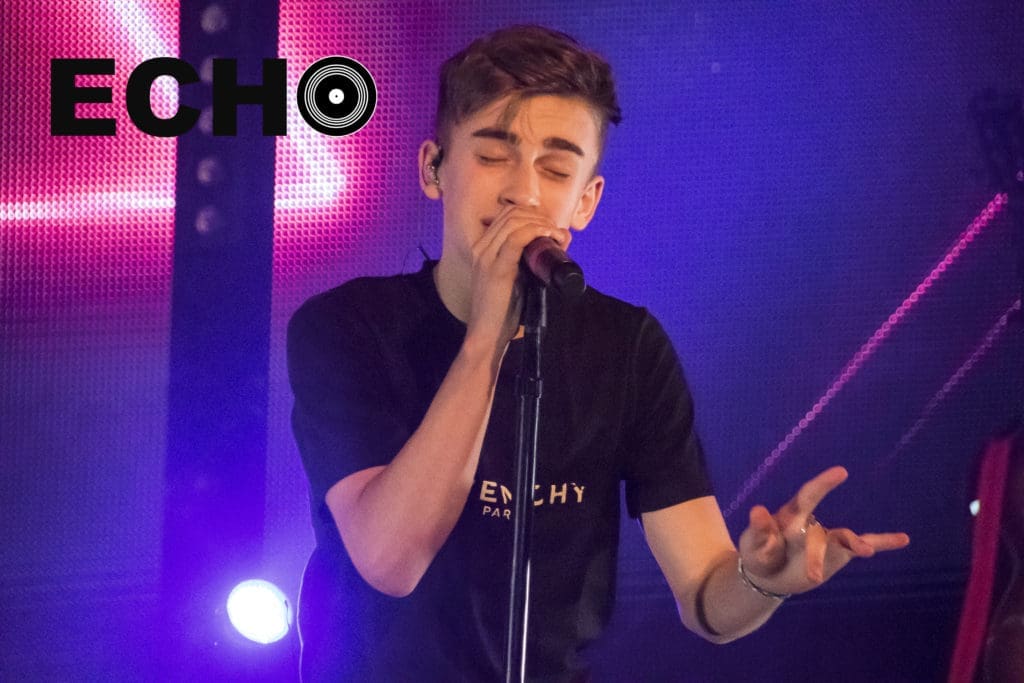 How have you been so far?
I've been good. I think this is the fifth show so I'm really tired but overall good.
You're only 16 which is young for the music industry but that's becoming normal now. How did you know you wanted to get into music at such a young age?
I really didn't. I started with my sister when I was eight and it kind of just happened. We made a video and we started getting some traction and it was fun, so we made a couple more. I didn't really realize until I was eleven or twelve that I really wanted to get more into the music scene, but I've always loved music.
You also go to school back home in Toronto, how do you balance school and music?
It's not that hard, you just have to do the work, which I don't like to haha, but it's just a little bit harder. My school is super flexible.
You're from Toronto Canada, is that cool being from there following the legacy of all these big musicians from Toronto?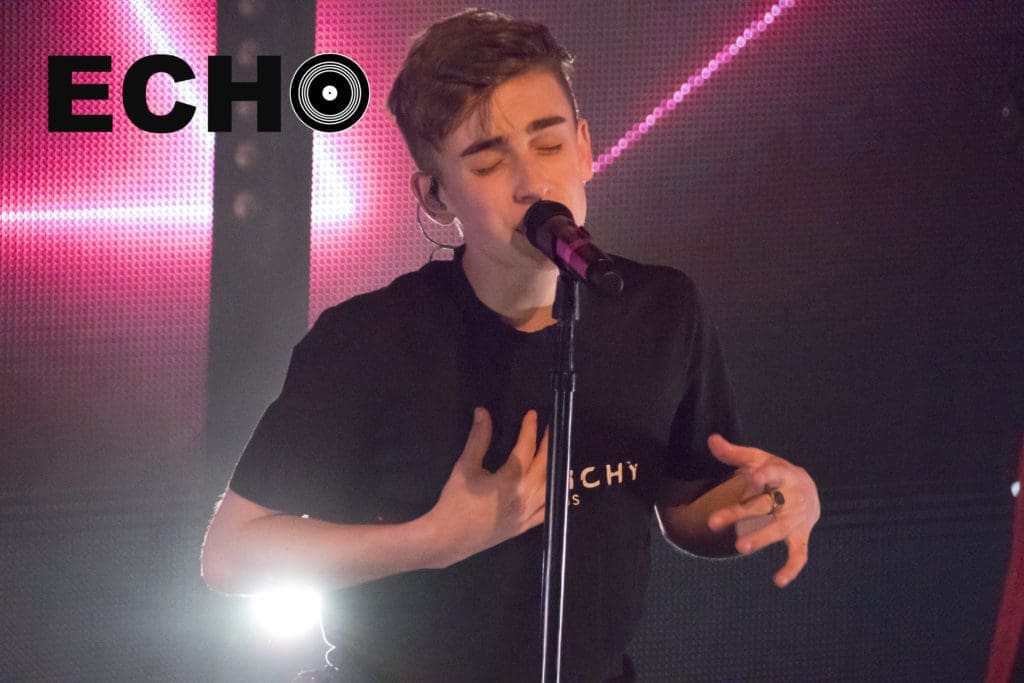 Yeah, Toronto was never cool in the music scene until Drake and The Weeknd, so it's good for me now.
Is it hard to pave your own way since you're following those footsteps or not really?
It's a lot to live up to for sure, some of the biggest artists in the world right now are from Canada but people don't really compare me to them other than Bieber and Shawn Mendes, which is good because I just want to do my own thing. I don't really have anyone who I specifically look up to, I just draw inspiration from everywhere.
You became known on musically; do you think musically is becoming the next YouTube where people become famous off of it?
Before all of social media there was record labels, that's pretty much how you became famous or talent shows but now social media has taken over and that's why I'm thankful because YouTube helped me and then musically and then Instagram. I feel like nothing will ever be on the same level YouTube was back in the day, I mean you have Bieber, Mendes and Austin Mahone coming from there, just some crazy talent. I feel like musically makes more people sky rocket in popularity and the bad thing about that is when you've been on social media for a year, your fans don't have a lot of time to form an emotional connection with you, that's why I'm thankful that I have fans that have been with me for a while now.
You released your EP Teenage Fevernot too long ago, what was the creative process of that like?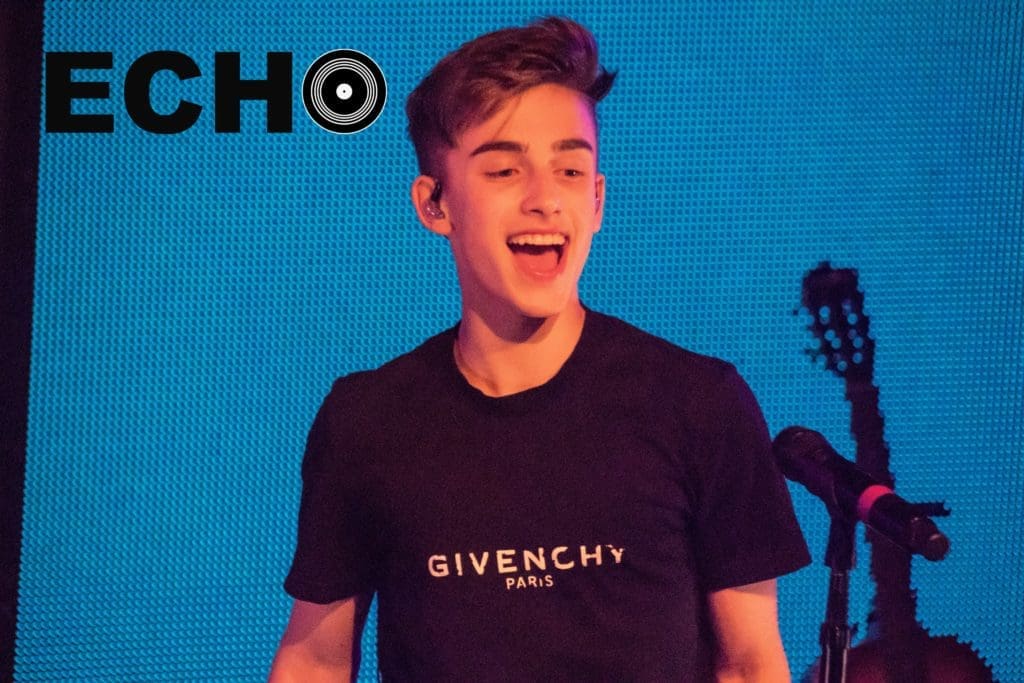 It was session for session for sure. Usually I'd go in and lay down a piano or guitar beat and then everybody would just freestyle, usually we'd pick a chorus or melody first and then lyrics.
Do you have a favorite song off the EP?
Probably "Waste My Time." The chorus melody is so sick.
This is your first headlining tour, how has this whole tour experience been?
It's a whole different experience. The fans know the songs! Which is ridiculous, it's crazy to me, it's a really weird feeling when you see people screaming back lyrics that you wrote so it's lots of fun for sure. My fans are the best in the world.
Do you have a favorite moment from the past few shows?
Probably Toronto, that's my hometown. My family was there, my friends were there, my teachers were there, my label, Nickelodeon, everybody that I've ever met was at the show, so it was really cool performing for all of them. It was also the Danforth Music Hall which is an iconic venue. Everyone has performed there from Daniel Caeser to David Bowie.
You're at the beginning of your career as well, is there anyone you want to work with?
Drake, The Weeknd, Alessia Cara, Bieber, Shawn Mendes… Canadians.
What's one piece of advice you've learned being in the music industry at this age?
Never write anybody off. People wrote me off, other people wrote my friends off. You never know what's going to happen so be nice to everybody. My dad always says this, "the toes that you're stepping on today might be the ones you're kissing tomorrow.
Make sure to catch Johnny Orlando on his Teenage Fever Tour by purchasing tickets here.