Featured Photo Credit: Shannon Beveridge
When you have the opportunity to catch a Joy Oladokun live performance, you're in for a treat. 
Strumming an acoustic guitar, Joy shares her songs in a refreshingly authentic and accessible manner.
Both she and her lyrics are relatable and can undeniably serve as a life soundtrack. It is easy to understand why Russell Wilson and Ciara used her song in their baby announcement video, and how her single, "Sunday" has been streamed almost one million stream times!
ECHO had a chance to chat with Joy about her inspirations, touring, and her best piece of advice.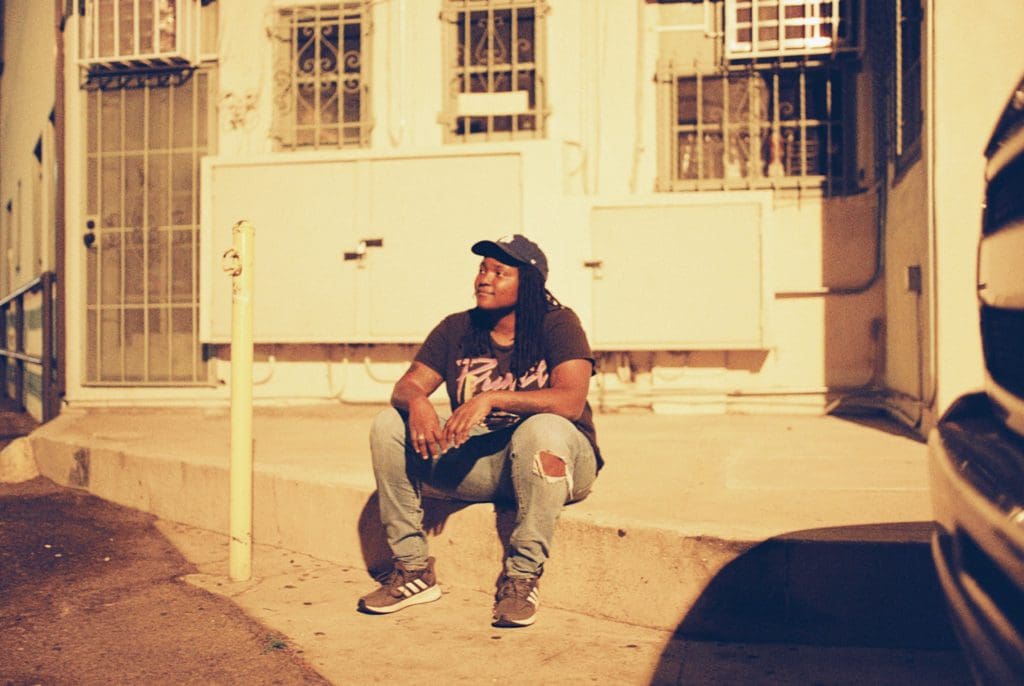 For those who aren't familiar with your music, how would you describe your sound?
Hmm. I often describe it to people as the brainchild of my inner Aretha Franklin and my inner Stevie Nicks. A little soul, a lil folk, a lil' spiritual.
You've noted that Tracy Chapman and Stevie Nicks are some of your inspirations. What things do they bring to their music that you hope to bring to yours?
I think they bring an authenticity and a social/ spiritual consciousness that is important to music that is timeless. I want people to feel seen and heard when they listen to my music, because that's how I feel when I write the songs.
What was it like to be on tour with Wrabel and Billy Raffoul?
So fun. Truly three of the best heads of hair in the biz. It was such a huge honor to tour with songwriters of their caliber. Every night I just sat backstage and geeked out about how brilliant each song was.
What is your favorite song to perform live?
Memphis. I wrote that song from a deep place, and every time I perform it I'm reminded of how much my life has changed for the better.
You recently played the Troubadour and noted on instagram what a milestone it was. What did playing that venue mean to you?
I used to live in LA (not too far from the Troubador) and I remember seeing shows there and praying that one day I'd get to play. It's such a historic folk/ rock club. Some of the wildest songs and people have taken up space in that room. It felt like an honor to add my voice to that list.
What was the writing process like behind your most recent single, "Blink Twice"?
I wrote it with two of my dear friends Emily Haber and James Droll. Funnily enough, it was the first day we had all met, and we were able to write about real feelings of loneliness and had so much fun while doing so. It was such a special day.
You were "discovered" when Ciara and Russell Wilson used your song for their baby announcement video. What was that experience like?
It was actually pretty surreal. It put my life on a whole new trajectory. I hope I get to thank them someday.
If you had the opportunity to set up your fans in the perfect environment to listen to your music, what might it look like?
It is an overcast fall day. Crisp, but nice enough to sit outside. In one hand you have a mug of tea, in the other a joint. It starts raining. You press play.
What can fans expect next?
Music and pictures of my dog Joni. Have you seen her?
What is one piece of advice that your have received that your would like to ECHO out to the world?
"The only true currency in this bankrupt world is what you share with someone else when you're uncool."