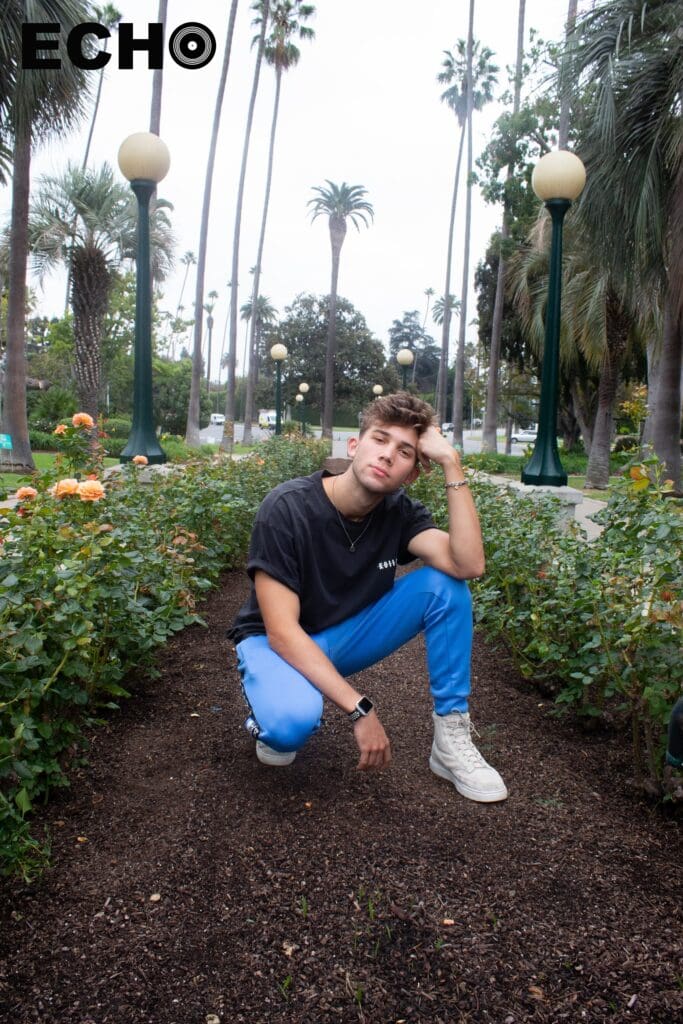 Grant Knoche is a young talented musician who got started in the industry at a young age of only 7. Since then he's been honing in on his many talents and focusing on his musical sounds. Recently, Knoche his debut EP "Color Me Blue" which features songs about personal love stories and relationships. We chatted with Knoche about his EP and much more.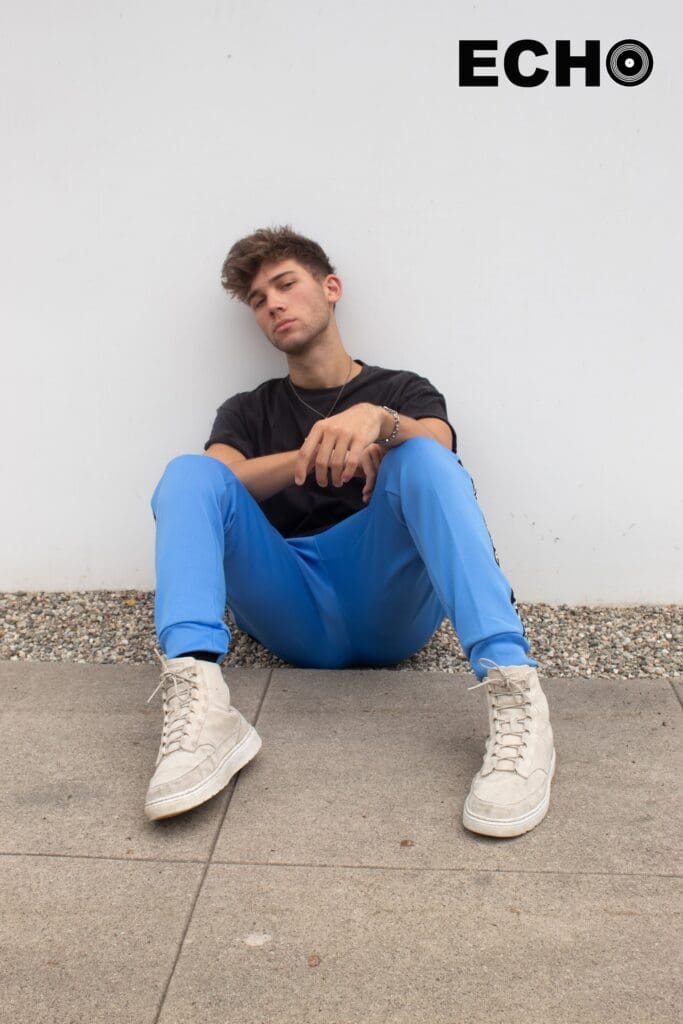 How are you doing?
Hey! Am doing great! This year has definitely been insane & very interesting. just taking it one day at a time.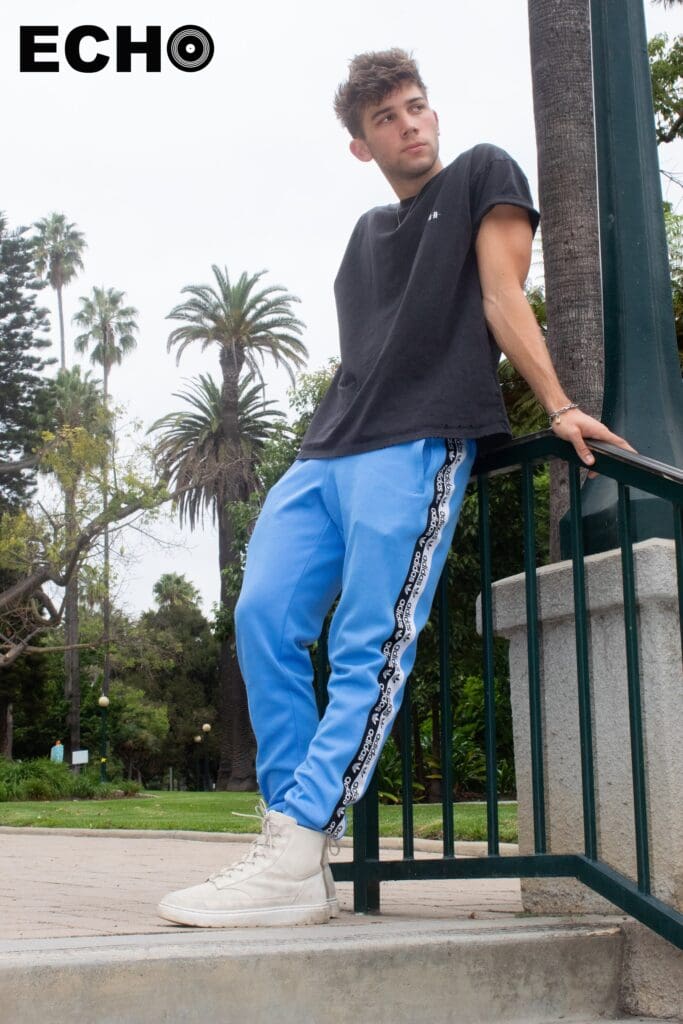 How did you get into the music industry? What was the one thing that inspired you to work on making music your career?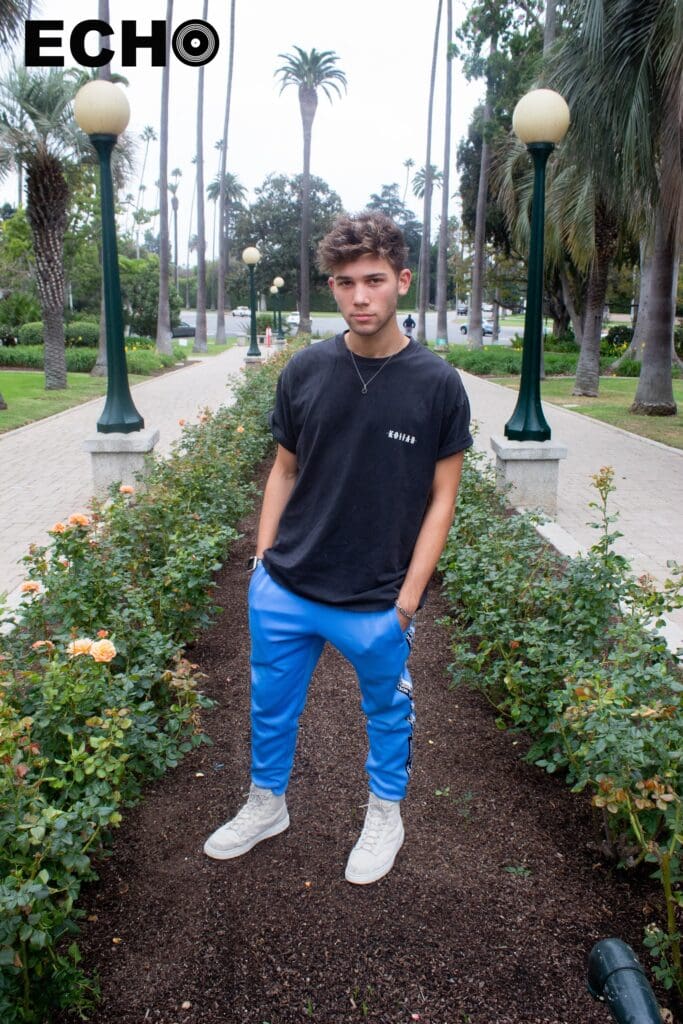 I started dancing at age 7 & did jazz, tap, lyrical, ballet, hip hop, etc. Then, at age 9, I taught myself how to sing and to play piano off Youtube. My mom has always been into the entertainment industry and had my brother & I set up with agencies at a young age. She had submitted me to be a lead kid in Kidz Bop & i got the job! I toured for 3 years as a kidz bop kid performing 162 shows in 48 states, shooting music videos, recording the songs, and doing many interviews. Throughout the process i definitely learned more about myself and the music industry & i just fell in love with it all. in the end of 2016, i ended Kidz Bop & started my own solo artist career. I honestly don't know if there is any "one thing" in particular that inspired to me pursue a career in music. Wether it's dancing, singing, songwriting, or performing, from day one, i've been obsessed with it almost as if it was born in me.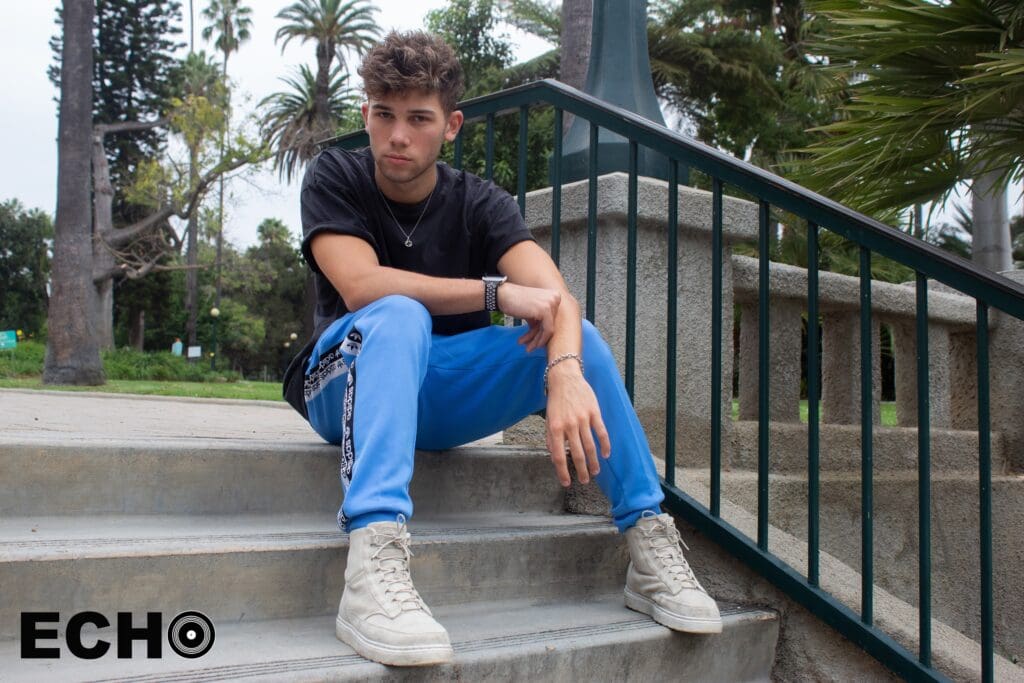 Who are some of your musical inspirations that you'd want to collaborate with?
This might come as a shock to some people but my biggest musical inspiration is Adele. Growing up, I had her music on repeat all day long and her songs were the first songs I ever learned to play on piano & sing. The emotion and rawness in her voice just resonated with me & really made me fall in love with music. To be on stage & sing with her one day would be out of this world.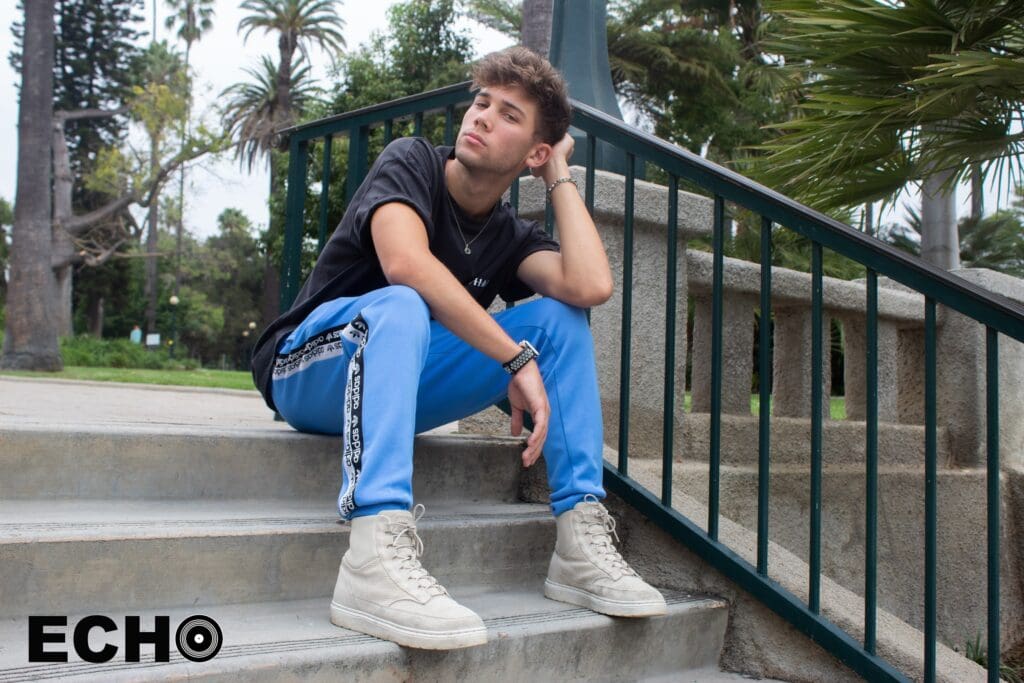 Let's talk your new EP that just came out called Color Me Blue. What was the overall creative process for you like?
Wow this is a loaded question haha! The creative process of the EP was definitely a long one. After ending Kidz Bop, I had to take some time to really dig deep & find my own sound as an artist. It was very tricky to find my own identity & voice, especially at the age of 13. I was in multiple sessions with adult producers & songwriters and I had to learn how to go into those sessions, be upfront, face the awkwardness, and say "eh i don't like it where we're going with this song". But learning that is all apart of the process. I was going into dozens of sessions, recording multiple demos but I wasn't feeling the connection to the songs that I should've felt. That's why I started writing & producing my music myself. It's a whole different feeling when you have have the creative freedom to make whatever you want! I took sometime to experiment with different sounds & ideas, and write with other writers and COLOR ME BLUE was the product of that. I feel like i've finally found my own authentic sound and i'm so proud of it 🙂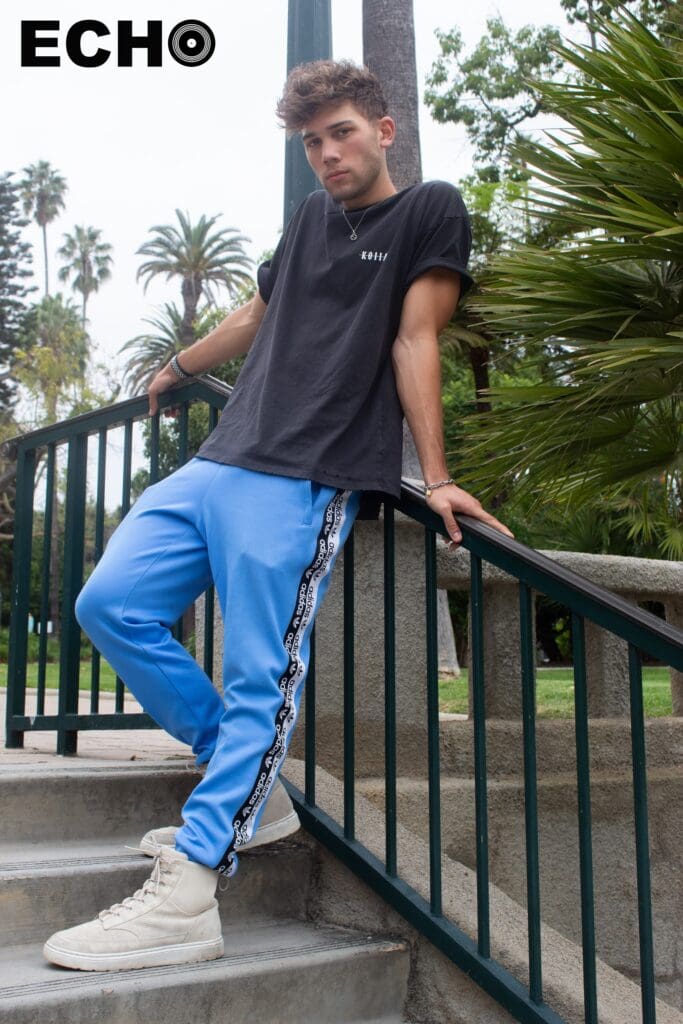 Do you have a favorite song off it? One that connects with you the most?
Emotions is definitely one of my favorites because that's the first song I ever wrote & produced myself. Finishing that song was a break through moment for me because it assured me that i could really do it myself!
What about the color blue made you want to title it "color me blue?"
– I love how there's so many feelings that the color blue can represent. It can make you feel calm & free but also make you feel sad & lonely or make you feel like a badass. I've always been drawn to the color blue & I felt like it captured all the emotions of the EP which is why i called it "COLOR ME BLUE".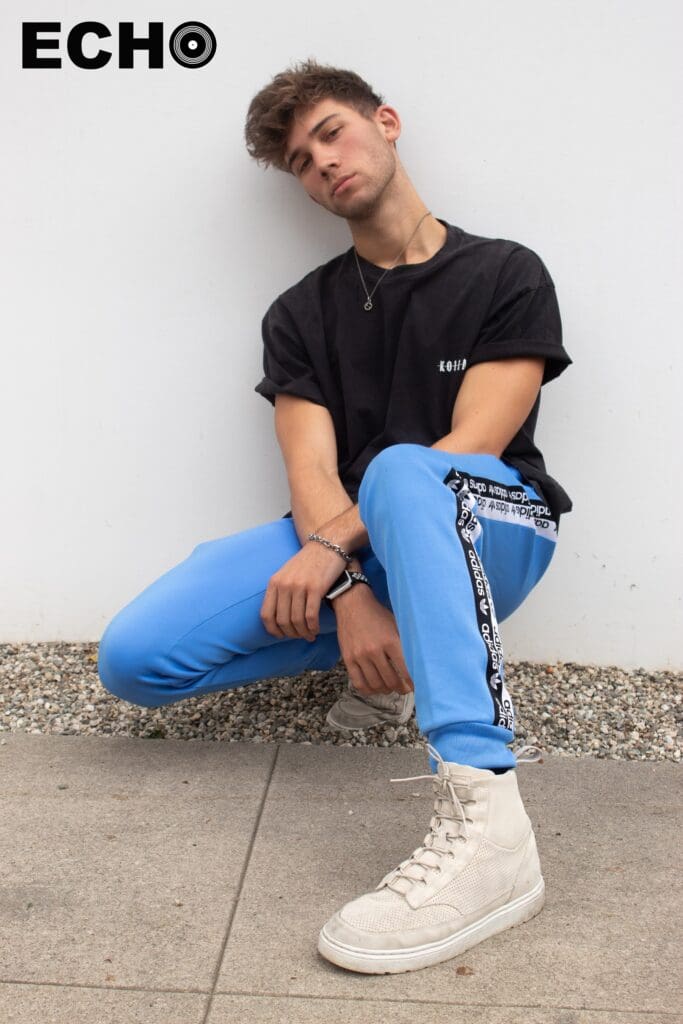 How would your sound has changed since your started released music back in 2017?
Ahh it's changed so much. before i started releasing music in 2017, I was creating music that I thought others wanted to hear instead of music that I truly loved and wanted to hear. The process of finding my sound was long but I definitely think it was worth it.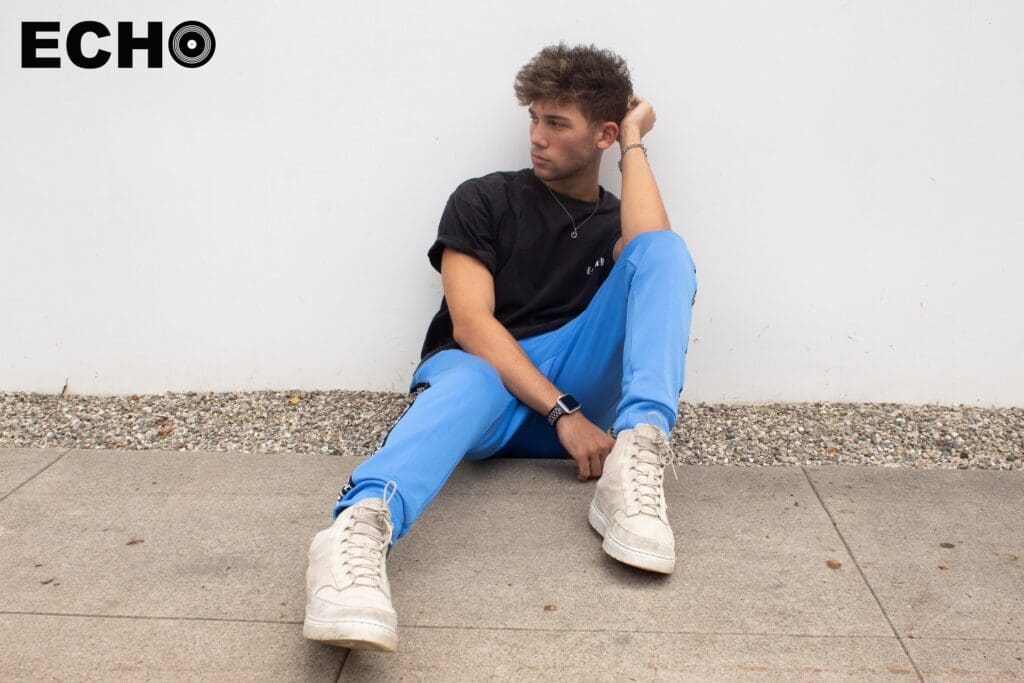 If you could set up a fan in a setting for them to listen to your album, what setting would that be?
Honestly the most amazing setting for a fan to listen to the EP would be on tour! There's an entirely different feeling when you're listening to music at a live show. The crowd is screaming, the bass is shaking the floor, the kick of the drums is pulsating through your body, the lights and visuals are strobing & it just leaves you with a crazy sensation! So i think that'd be the perfect setting!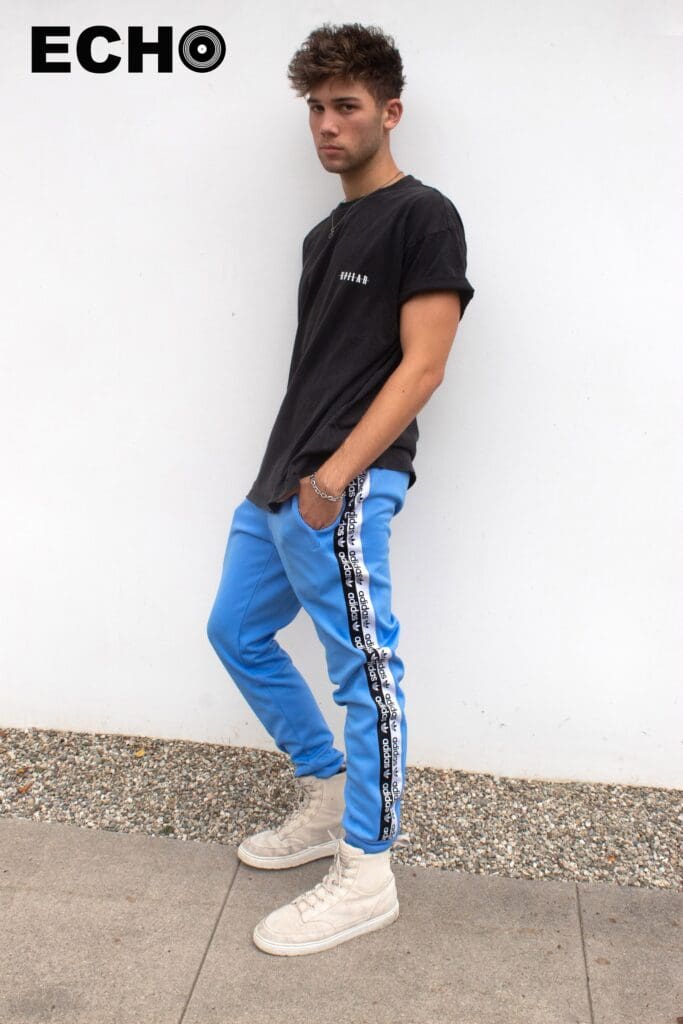 What's one quote you've heard in life that you'd want to ECHO out to fans?
My favorite quote is from Dr. Seuss and it says "Why fit in when you were born to stand out". I've always loved that quote because it's so true!! If you were made the way you are, why would you abuse that and try to be like everyone else?!? it sounds cheesy but each person has their very own unique finger print specifically made for them. so embrace that & be you.