If you heard of the boy band, Forever In Your Mind, you probably know one of the three guys from the band, Emery Kelly. Beyond music, Emery has acted in successful shows such as Netflix's Alexa & Katie and he'll star in the upcoming Disney+ show, Big Shot, coming April 16. Since going on hiatus from the band, Emery has been working on his debut solo album, S.O.M.E. and we've taken a sneak peak listen to it and you won't be disappointed when it comes out. It will make your worries go away when listening to it and has some perfect PCH, road trip songs on there. We chatted with Emery about his debut album and much more!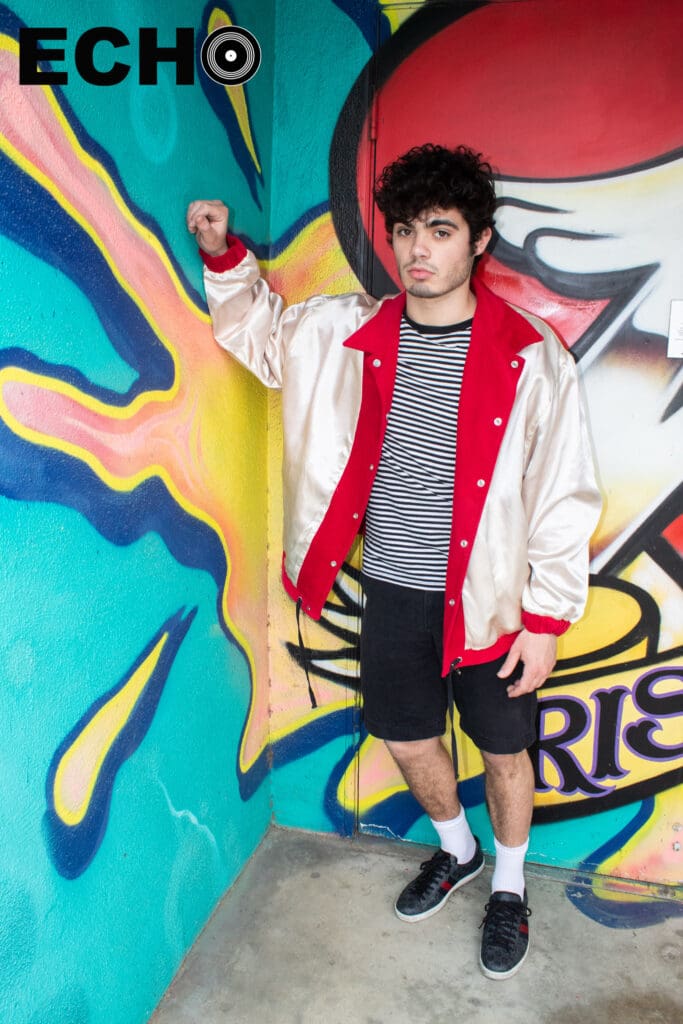 How you're feeling about potentially being nominated for an Oscar for your song "The Answers"?
Potentially being nominated for an Oscar, I think is pretty mind boggling. I think it's awesome. I'm grateful and super blessed. I mean, I just really hope it gets nominated, and if it doesn't I'm still happy with the fact that it was considered. They took the time to listen to it – and shoutout to all the other like hundred-and-five other songs that got submitted for it, which is still great, you know? I'm just happy. I'm just happy that it's gotten to a place to where it is.
That that song is very different for you in terms of, it's just like kind of slow, ballady kind of in a way, what was creating it, like?
I created "The Answers" like probably six months before I started recording my solo album. I was listening to a lot of ballad-y stuff, like Bruno Mars ballad stuff. I remember being in New York and I just booked the "Max Winslow and the House of Secrets" movie. I asked if I could do a song for the movie and they were like "yeah!" So I went to the studio in New York, met up with my homies Jeremy Ryan and Cooper Anderson, and we just started jamming out. They had this really cool track that they produced beforehand, and it was this nice rock/pop ballad. Then all of a sudden, like 15 minutes in, we had the whole song done. Just came like a flowing stream of thought.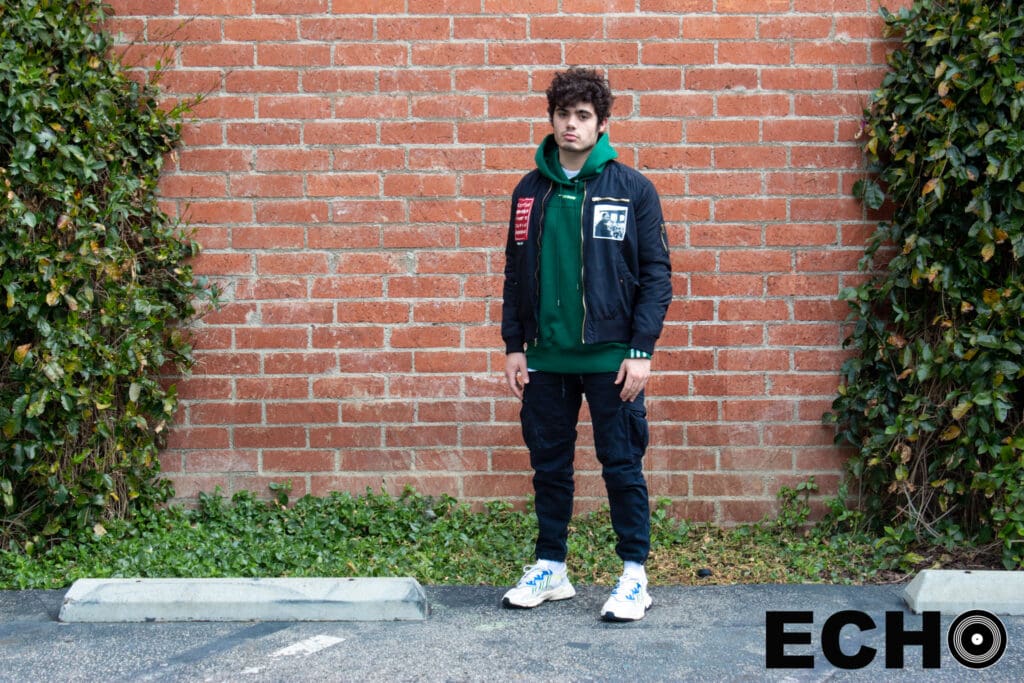 Talk about your debut solo album and creating it. You were in the boy band Forever In Your Mind, so what was that feeling like, finally going into create your solo album?
It was super freeing, super cool, and the fact that, you know, I could just feel like myself. I could be myself, but then at the same time I was also nervous to see if I could actually do it by myself. You know what I mean? Because you gotta fail to understand how to succeed. I've made a couple of versions of [the album] "Some Of My Emotions" already before, like what you heard today [during an exclusive preview of a few new album tracks]. There's probably in a sense, two or three other albums that are "Some Of My Emotions," but younger, youthful, or you know more close to the pop scene of Forever In Your Mind, like really close. I took a lot of time, really, a lot of time doing this. It's been the most freeing experience ever, you know, freeing and most painful.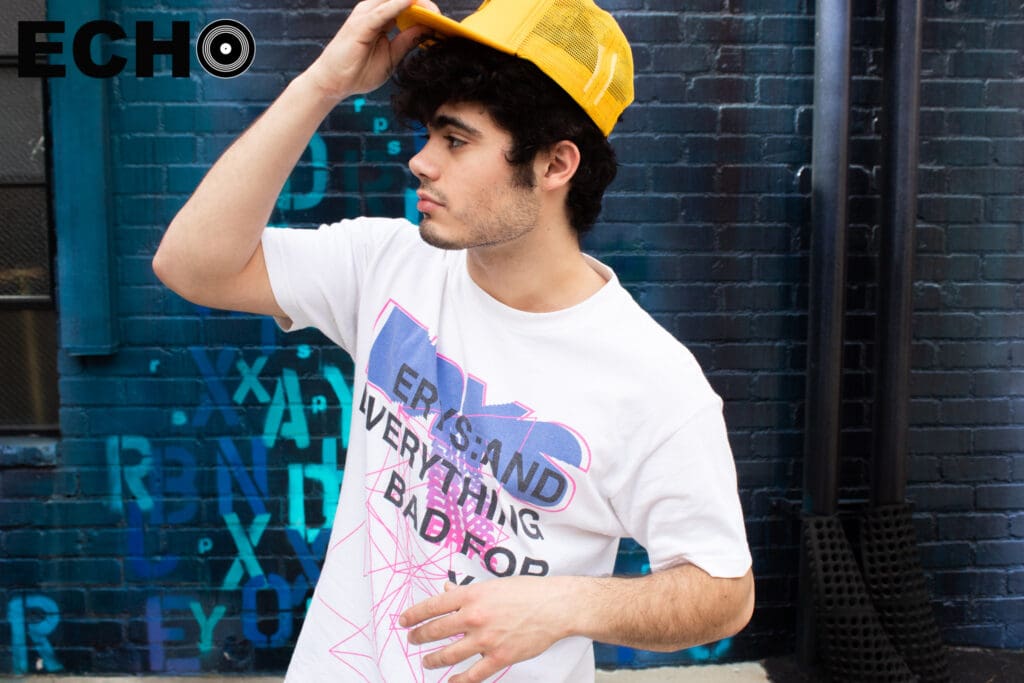 What moment did you realize, when creating this album, you were like, "Oh, this is. Yeah, this is the final product."
Probably during 2020, during the pandemic. I really honed in, cause I had a lot of extra time and I was like: I'm going in, I'm redoing it, starting everything from scratch. I told everybody, sorry, we're not doing this. I'm redoing it. I got some people mad, but I was able to make this so I'm happy.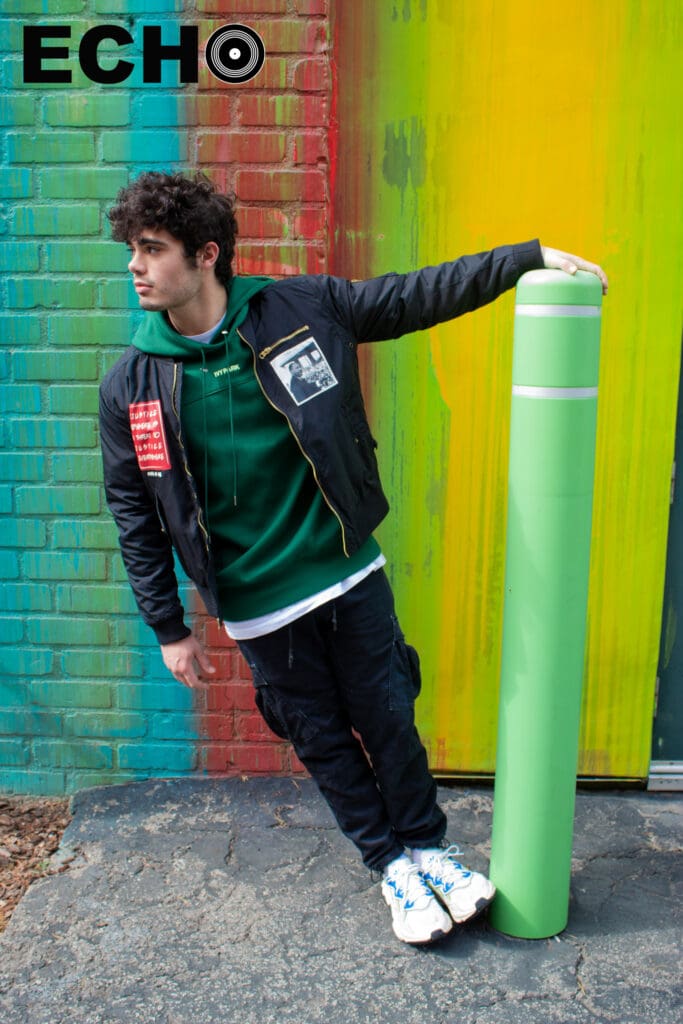 Just for people listening to your music for the first time so they know what does "SOME" stand for?
"S.O.M.E." stands for "Some Of My Emotions." You basically say the word some all the time, somewhat, somewhere, something, somehow, someone. Like I need some of this. You need some of that. I can give you some, you can give me some, I need some good reason. The word some is everywhere.
So, it's kind of like what Tyler [The Creator] did with Golf [Wang]. I'm changing the way of how people see the word 'some,' and I'm turning it into an acronym where people can use it as something like a scapegoat, to distress. Because everybody has their song, you know what I mean?
And in a sense, it kind of sounds cool. I say 'SOME' is in you, 'SOME' is in everyone. Everyone has 'SOME', they just have to trust themselves and accept it. It's kind of like, emotions, feelings. And what do feelings come from? Feelings come from free will. That comfort comes from God, and comes from His faith.
It's all about feeling and being connected. That's the whole point of the album.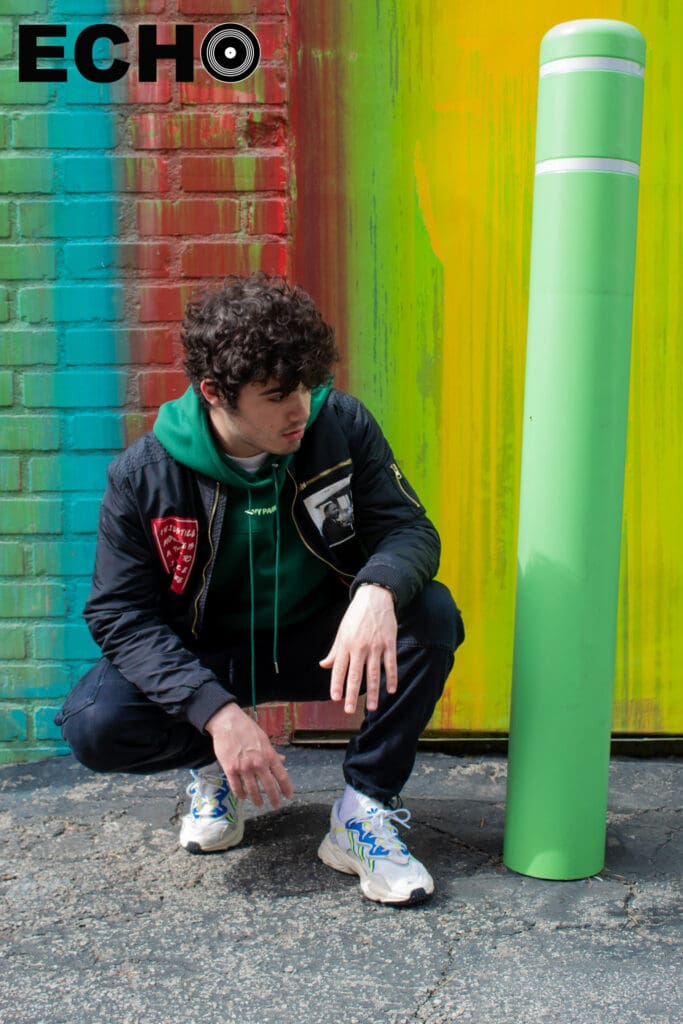 How do you hope people will listen to this? In what kind of state of mind do you think people should listen to this album?
I hope people can listen to it whenever they're having a good day or a bad day. I think the state of mind that you should be in when listening to the song really is any state of mind, because "Some Of My Emotions" is also meant to take you out of whatever you're feeling like if it's negative or anything. Like if you're having a really shitty day, you're supposed to listen to the album and that shit will make you feel better.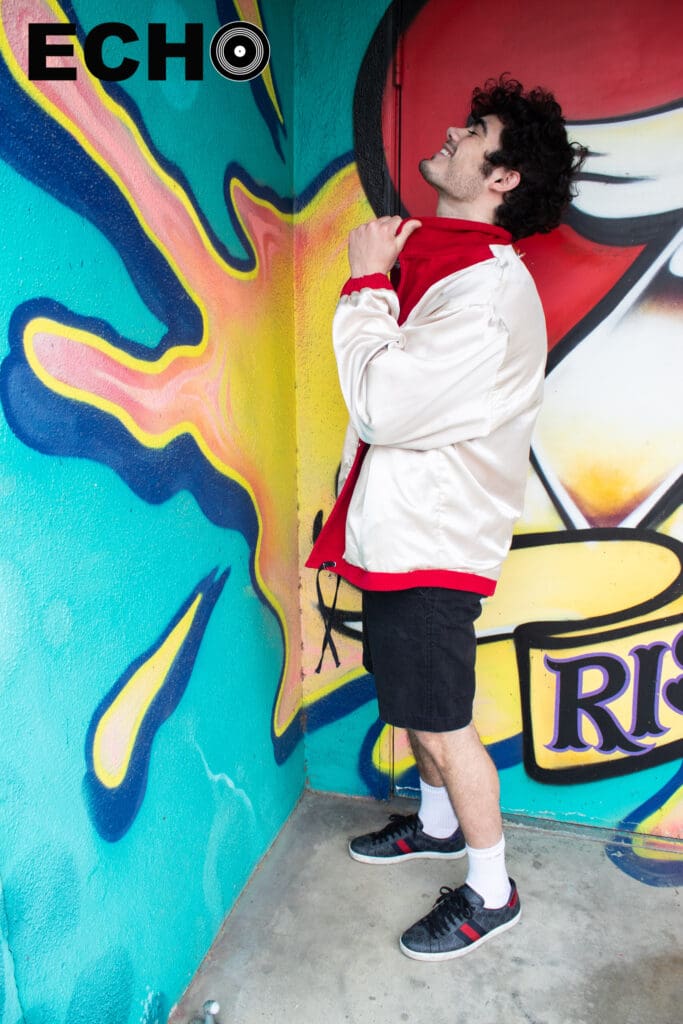 The color scheme of the title. I love the colors and colors kind of represent emotion in a way. Yeah. Did you have like a big part of like, kind of the logo?
I have about 50 or 60 different color types of "SOME". They look all different, like with all different types of coloring and shading. That's going to be used for upcoming secret projects, such as clothing and apparel. It's going to be pretty cool. It's going to be pretty dope.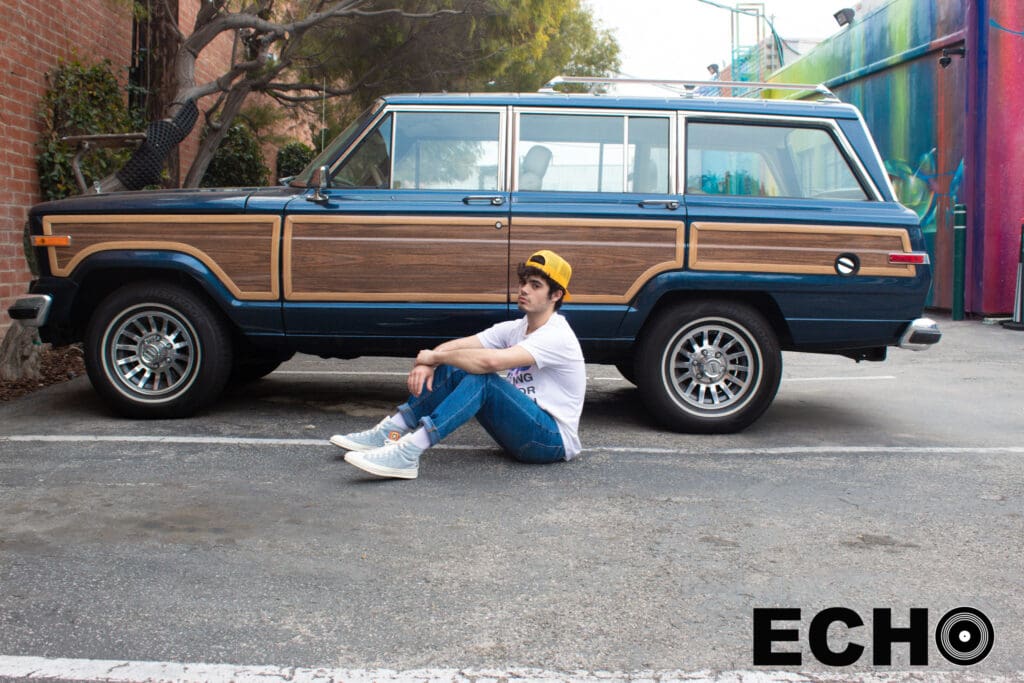 What color in the title SOME, represents what emotion you're feeling right now?
You know what, if I were to pick a color, I mean, I really couldn't. I'd just say the whole rainbow, cause I could be so happy one moment and then two seconds later I can be so pissed for nothing. Sometimes I question myself, but reality is, I'm just Emery – crazy, cool, kickin'. At the same time, I am a weird kid. I can be stubborn sometimes, but everybody has their moments, you know. But if I were to pick a color right now, after saying all that: blue.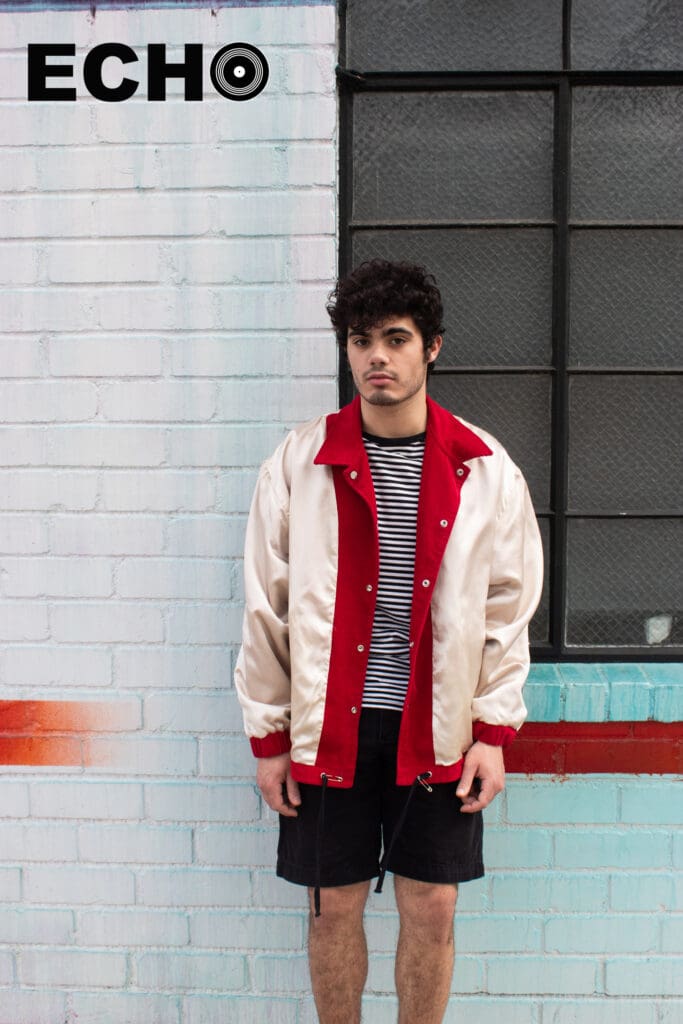 If you could set up a fan in a setting for them to listen to this album, what setting would that be?
There's this one spot it's called the double view, a spot that my friend showed me back in the day. It's a view of all of LA, Hollywood Hills with the Hollywood sign, and then there's a double view where you see the whole Valley behind it. So, it's just like a whole panorama view. That's where I feel like you could listen to "SOME". I will definitely film a music video shot over there so people can understand it.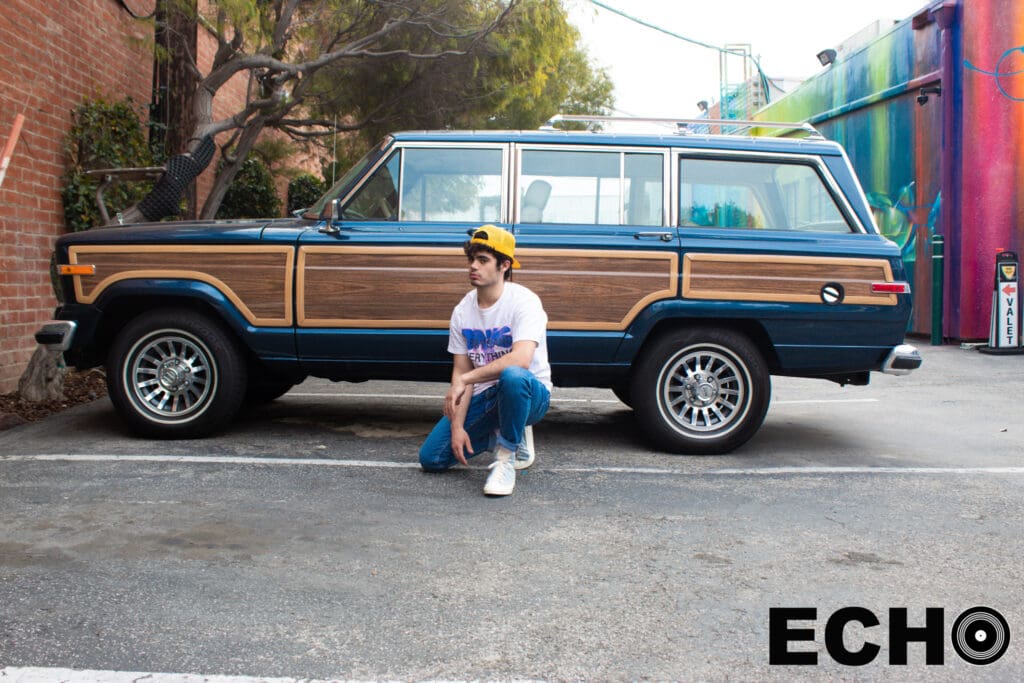 Did you always know that you wanted to make solo music?
Yeah. All three of us [in Forever In Your Mind] wanted to. All three of us had this conversation right in the beginning. We were like, we're not going to do what One Direction did, we're not going to do what other bands do. Break up shit. We're going to make our music and we're going to go, go do our shit. Have people be like what the fuck's going on? And then we'll come back one day.
We'll come out with the reunion album and we'll release all the music that we recorded that was never released. That's already planned for it, but just waiting for the right time. But right now, it's my time to shine.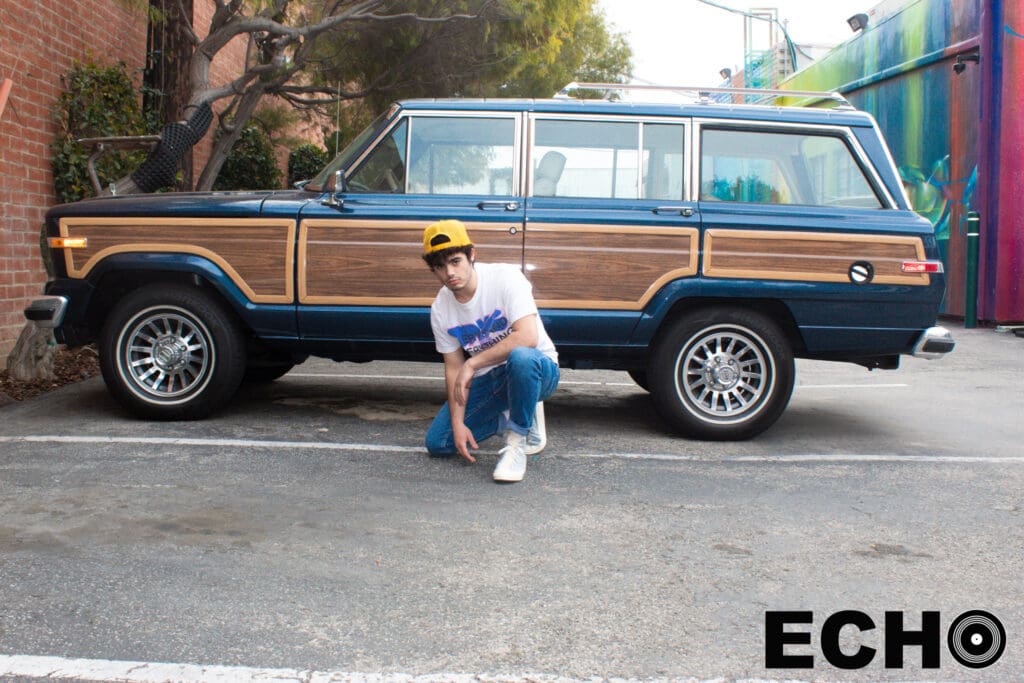 Do you have a favorite song off the album?
I like them all way too much in their own way.
What makes you feel the most emotional?
Probably "Nobody's Perfect" or "Stream Of Thought." Yeah. I have like three other songs on the album that would make you feel and think about like your feelings and shit.
Are you going to franchise, brand SOME into more than an album?
Yeah, of course. What I want to do with "Some Of My Emotions" is kind of make it its own company in the sense of being its own business, like create clothing for "SOME". Then also I would create other albums like Side B albums off of "SOME". Like an acoustic album or a remixed album.
Then also I've thought about making already "Some Of My Emotions Volume 2", or "SOME 2", but then also it's like, maybe I don't have to call it "SOME 2". I can call it something different and it probably will be something different. Might even just call the album "Something Different" …no, I'm not going to do that.
You landed the Disney+ show "Big Shot" during the pandemic. How did that come about?
The audition was prior to pandemic, so people were still seeing each other. I went in the room and got to audition, and I did it. I got the call back. They asked me to do a video of me playing basketball. So, I did a couple of shots, a couple of dribble drills, all that type of stuff like I used to play in middle school. And I booked the part!
I found out when I was doing a photo shoot. I'm really happy that I got to work on that show, and got to be a part of a David E. Kelley production, and got to work with John Stamos. It was really cool.
Does acting kind of compliment your music in a way?
I think if it wasn't for the acting, right now, people wouldn't hear my music in a sense. I wouldn't have a platform to where people can hear and listen to the music that I want to put out. I also try to play it in a way like Childish Gambino and Justin Timberlake. How they do it with being an actor and also being a musician, you know? So, I could fall into that category with those people.
What's one quote you've heard in life that you would want to ECHO out to listeners?
"Life without failure is a blank canvas." Yeah. I always take that with me, and "SOME" is full of color. So, what does that mean? It's full of failure.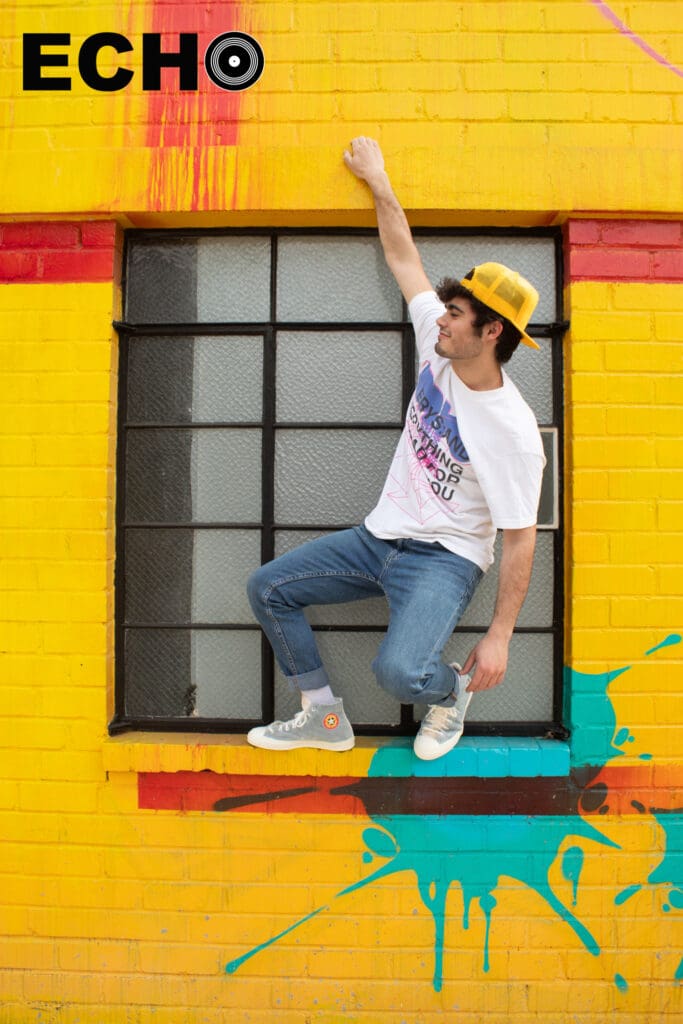 Stream Emery Kelly's current single, "The Answers" now!